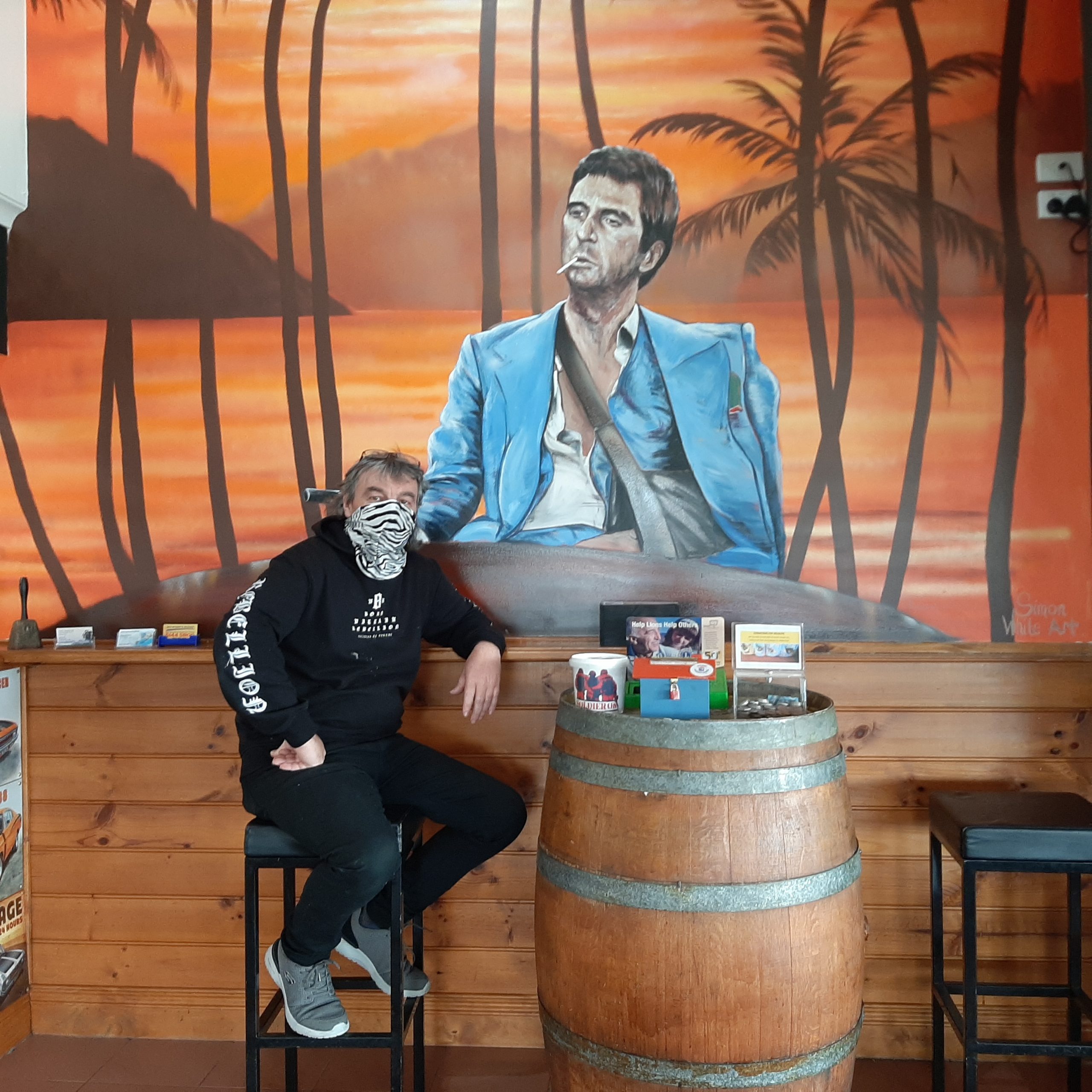 Liz Bell
LOCH Sport LakeView Bar and Bistro owner Peter Arsenijevic says there isn't much more he could do to protect his customers and make his venue COVID safe.
"It's as safe as it can be," he says, after spending up big to renovate and reinvigorate the lakeside hotel.
In the race to meet health and safety standards brought in to stop the spread, pubs, cafés and restaurants have been working overtime to ensure their venues can accommodate enough patrons to make opening worthwhile, while at the same time adhering to the strict social distancing and hygiene requirements.
Like many others, Peter and his wife Tanya have gone the extra mile to make patrons comfortable enough to dine in again, including refurbishing the dining areas and installing no-touch washroom facilities.
But with Victoria hit by a cold spell that has seen daytime temperatures plummet to as low as 11, al fresco dining hasn't yet brought the crowds back as quickly as eateries had hoped.
Peter says he's not too worried, and feels that once Melbourne restrictions are lifted, tourists will flock back in droves.
"People from Melbourne make up 85 per cent of my business," he said.
"They are waiting to come back, so we know it will get busy again."
Peter and Tanya are among the lucky venue owners who have enough space to fill the quota of 20 diners over two areas inside, and 50 outside.

Getting venues upgraded for the new outdoor dining push has been a costly exercise, but there is help available for businesses around the state who are eligible.
The Victorian government's Outdoor Eating and Entertainment Package will provide $87.5 million to councils and businesses outside of Melbourne's CBD to make widespread outdoor dining safe, practical and a reality this summer.
That includes $58 million in grants of up to $5000 to help hospitality businesses pay for practical items such as umbrellas, outdoor furniture, screens and other equipment, and there will be state government spending on training, advertising, and the other supports businesses will need for a café culture outdoors.
The grants will be available to licensed and unlicensed cafés, restaurants, takeaway food businesses, pubs, taverns, bars and clubs with a payroll of less than $3 million – with more than 11,000 businesses eligible to benefit.
Funding of $29.5 million will be provided to local councils to help them implement swift and streamlined permit, enforcement and monitoring processes to support expanded outdoor dining in the third step to reopening.
Metropolitan councils and regional city councils will be eligible for up to $500,000 in assistance, while rural councils will be eligible for up to $250,000.
This money can also be passed on to businesses in the form of reducing or waiving permit fees, or spent on infrastructure such as streetscaping and lighting.
Small and medium businesses will be able to apply for $30 million in grants to pay for equipment, convert spaces like rooftops and courtyards into hospitality zones and remodel internal layouts to allow for the better flow of patrons.
But for most regional restaurants and cafés which rely on tourism, they can only hope that Melbourne jumps to 'step three' earlier than October 19, when numbers for gatherings and hospitality will increase and there will be no restrictions on leaving home.