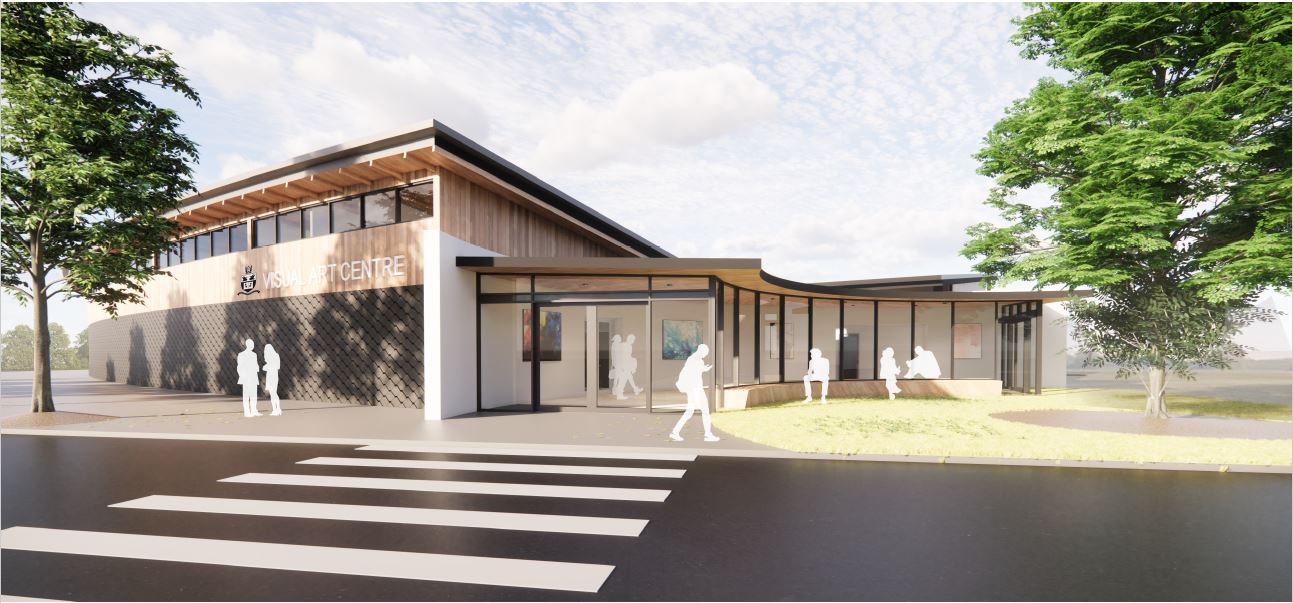 A MULTI-million dollar visual arts and technology centre will be built at Gippsland Grammar's Garnsey campus in Sale.
Designed by McIldowie Partners, the 1700 square metre centre will feature seven classrooms to accommodate specific visual arts and technology subjects taught at Gippsland Grammar's senior campus – including art, design, media, applied computing, wood technology and materials technology.
The first stage of the project has been made possible through a $2 million grant from the federal government's Capital Grants Program, established to provide funding to Catholic and independent schools to improve infrastructure through capital expenditure.

Gippsland Grammar principal Leisa Harper said she was thrilled about the new state-of-the-art centre, which would benefit the school and wider Gippsland communities.
"As well as creating local jobs during the construction phase, the new centre will enhance the school's programs through an innovative and collaborative approach," she said.
"I am very excited to see the project develop, and I know the students will benefit greatly from this new learning space."
The visual arts and technology centre will follow the curve of the existing Garnsey campus oval, and provide undercover tiered seating for spectators to watch games being played on the oval.
A highlight of the light-filled design building is also a central communal foyer, which can be easily transformed to host exhibitions for the school and wider community.
There will also be plenty of break-out collaborative study areas and work spaces for students and staff.

Gippsland Grammar's head of visual arts and technology, Nadine Lineham, said bringing together a number of teaching and learning disciplines into a single central space was going to be a huge advantage.
"Unlike our current facilities where subjects and classrooms are spread across the campus, this centre facilitates a central art, design and technology hub," she said.
"The layout will enhance the workflow, resulting in studios and workshops that reflect the way our modern curriculum has evolved as technology has progressed.
"Such a facility creates a learning environment that enhances our students' ability to combine critical thinking with creative action.
"We know that technical and visual skills are essential for a sophisticated workforce and within a wide range of professions.
"Those who are multi-skilled in the art and science of the visual arts and technology curriculum are infinitely more useful with problem solving skills, they are well-rounded, hireable and have the ability to reflect and critique oneself in our image-saturated world."

Gippsland Grammar will seek more grants and philanthropic support to allow the school to complete the centre.
Construction will begin in the coming months, with works expected to be completed for the beginning of the 2022 school year.