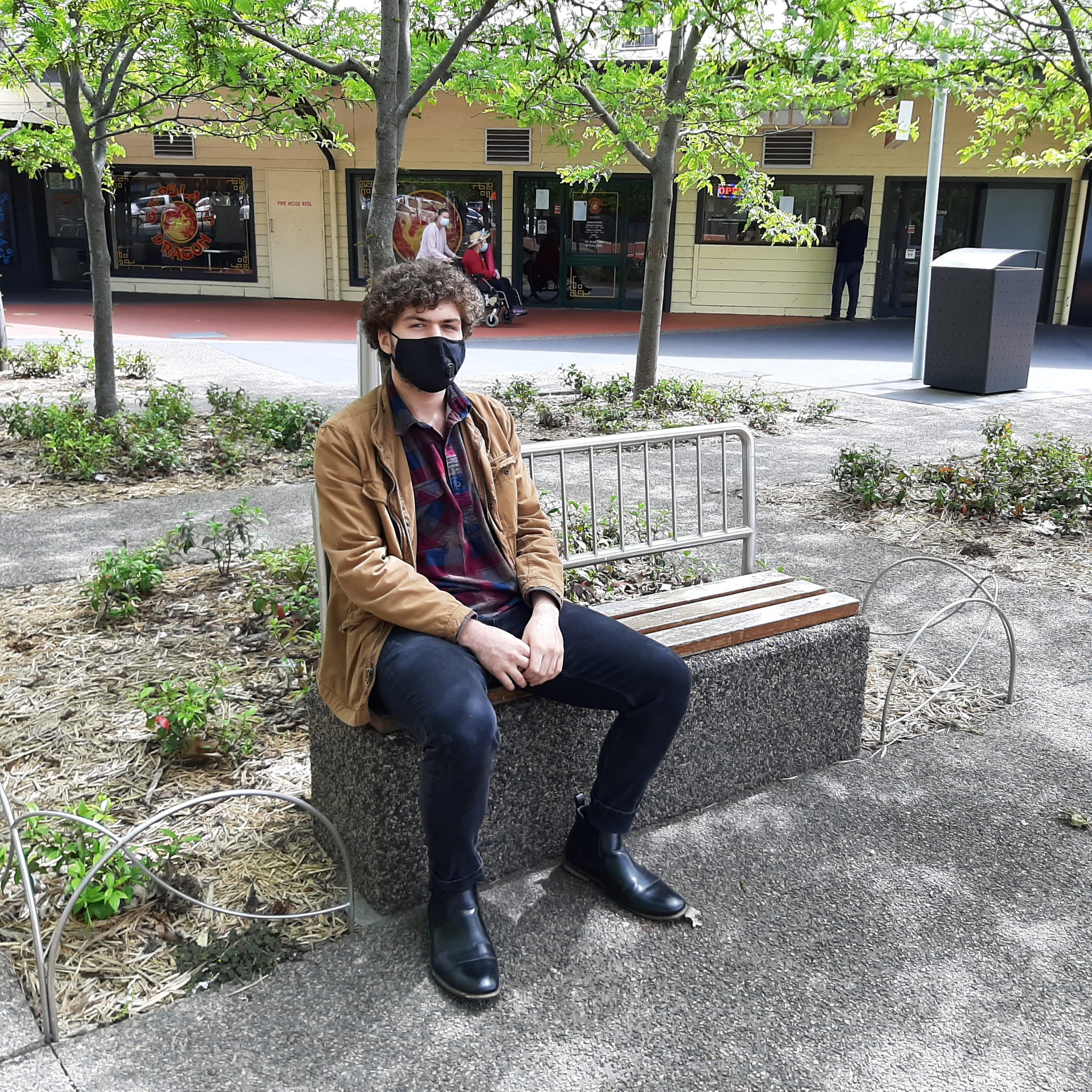 Liz Bell
THE mother of a teenager pecked on the eye by an aggressive magpie in Sale on Thursday is urging authorities to take reported incidents seriously and act quickly to prevent more attacks.
It was the third report in just over a week, and follows an attack on a woman last Friday and a man on Tuesday that resulted in both being rushed to hospital with serious eye injuries.
Angela Corbett's son Jamie, a year 12 student at Catholic College Sale, was taking a break from studies on Thursday to eat lunch in the Raymond St mall.
But he said within minutes of taking a seat in the centre of the mall, a magpie walked up to him and appeared to want to be fed.
"It just looked at me and I didn't think anything of it, but then it suddenly flew up at me and pecked me on the eye," he said.
"Luckily I closed my eyes, because it would have hit me on the eyeball otherwise."
Mrs Corbett said when her son phoned her and said his eyelid was bleeding, she drove into town to pick him up and was horrified at the injury.
But the response she got from authorities was just as surprising.
"So I proceed to call the Wellington Shire [Council] as I thought unprovoked attacks in a common place were not good – and yes, we all know magpies can be nasty in swooping season, but the mall I don't believe is a great place to have this happening – so thought I'd do the right thing and inform someone," she said.
Mrs Corbett said the person on the other end of the phone told her there had been many complaints about swooping magpies in the area.

"The lady from Wellington Shire said 'oh yes, we are well away of the issue'," she said.
"She then proceeded to tell me that it's not their responsibility, but they have informed DELWP (Department of Environment, Land, Water and Planning) and have given permission for them to destroy the magpie.
"But if they've known about the problem, why hasn't more been done before this?

"Next thing it will be a young child who loses an eye, and what are they going to say then?

"Since this happened to my son I've heard about several others being attacked, including a toddler, so they really need to move the bird and take this seriously."
Mrs Corbett said the advice on swooping birds from council and DELWP wasn't relevant, as the mall magpie was not swooping, but flying up at people from the ground – and appeared to be aiming for the eye.
In another incident on Tuesday, Officer resident and Sale businessman James Glindemann received injuries to both eyes after being attacked in the mall.
Mr Glindemann, who has the necessary permit to travel outside the Melbourne metropolitan area, told the media he was attacked on Tuesday while eating lunch in the area between the post office and the shopping centre.
He said a magpie flew down and appeared to want to be fed, before suddenly flying at his face, pecking him in one eye, and then the other.

Shocked, bloodied and temporarily blinded, the 68-year-old somehow managed to call an ambulance and friends, Sale residents Lorraine and Bob MacGillivray, who rushed to his aid.
After being taken to Sale Hospital, Mr Glindemann was then airlifted to the Royal Victorian Eye and Ear Hospital, where he remained on Thursday.
He was treated for severe bruising and cuts to both eyes, and is still at risk of losing his sight in one.
Late last week Ms MacGillivray said the vision was improving in Mr Glindemann's right eye, but he was only seeing vague shapes and colours with his left.
She said she believed the bird was defending its young – as it was breeding season – but was also demanding food because people had been feeding it.
The Gippsland Times believes a woman hit in the eye by a magpie in the same area last Friday was forced to spend a week in hospital, and may lose some vision.
Others on social media have reported recently seeing the birds being harassed by teenagers attracting them with food, and then throwing stones.
A self-confessed bird lover, Mr Glindemann is not wanting to demonise the birds, merely to warn people to be cautious.
"He is the last person to want the bird harmed, he just wants people to be aware and to stop feeding them," Ms MacGillivray said.
"My message would be, don't feed or harass the birds in the mall – it's created a major problem.
"Imagine if this was a child or baby?
"The damage could have been much worse."

Staff at the Royal Victorian Eye and Ear Hospital were so concerned about Tuesday's incident they phoned Wellington Shire Council.
Ms MacGillivray said she felt authorities should have acted immediately and installed warning signs but nothing was done until Thursday, when a small notice was placed on a pole away from the seating area.
She said this sign was inadequate, and warning signs needed to be placed on all seating areas in the mall where people stopped and ate their food.
Ms MacGillivray added authorities "owed a duty of care" to mall users once they became aware of the problem.
The issue has highlighted confusion over responsibility for magpie attacks, with DELWP responsible for wildlife, but warning signs the responsibility of the council.
On Thursday, after the incidents had been widely publicised in the media, a DELWP spokesperson said it had liaised with the council and signs would be put in place at five locations around the site "immediately".
But when the Gippsland Times visited the mall at Friday lunchtime, three different couples, one after the other, sat on the mall seats and interacted with the magpies, completely unaware of the issue.

When made aware, one woman having lunch with a friend said they hadn't seen any signs.
Magpies and other native birds are protected in Victoria under the Wildlife Act 1975.
Under the act, it is an offence to kill, take, control or harm wildlife in Victoria.