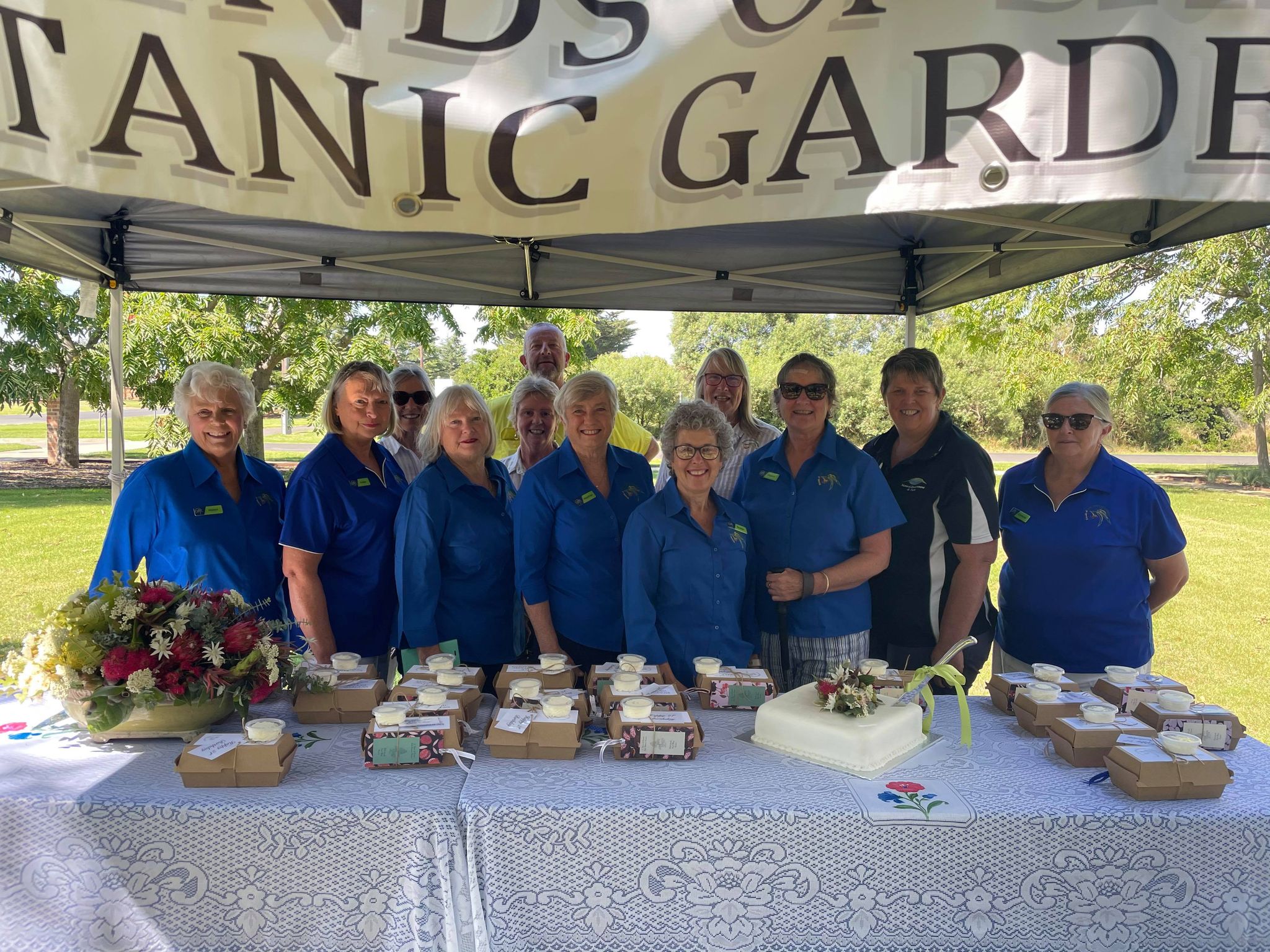 THE Friends of the Sale Botanic Gardens celebrated its 21st birthday with a Devonshire tea in the new Garden For Life section last week.
Group president Heather Harrington said the members had a passion for horticulture and home gardens, with many former teachers.
"We're very much hands on – and we have expertise as gardeners and as educators," she explained.
"We're able to combine our skills.
"A couple of us are members of horticultural societies and I'm an accredited horticultural judge and floral art judge, so we bring lots of skills."
Ms Harrington said there were also members like Peter Hose, who had a great knowledge of Australian plants.
"We can't proceed with projects without that background information and knowledge," she said.
"Member Helen Farley provides background information on the history of the gardens and provides hands-on help, too.
"She's also a tour leader."
One of the group's founders, Joanne Burke, a passionate local horticulturalist who had a landscaping business, saw the potential in redeveloping the gardens 21 years ago.
"These are the only colonial gardens east of Gippsland, so there are a lot of special plantings here," Ms Harrington said.
"We were influenced by Baron Ferdinand von Mueller and William Guilfoyle – both former directors of the botanic gardens in Melbourne.

"One was a botanist, the other a landscape architect.
"So we had all that expertise and knowledge.
"It's very special, what we have.

"A lot of local plants are grown and propagated for the shire here.
"We've been labelling the trees for 21 years.

"We only have a small budget and we started with small labels – ones we could afford – now, we are getting more substantial labels that are vandal proof.
"We started with the significant trees, and now we're building on that."
Ms Harrington said her favourite tree in the gardens was the African olive tree.
"It's almost an exact replica of one we had in our family home as a child," she said.
"I grew up in a home that was built in 1861, which of course was when these gardens were developed, so a lot of the trees in my family home are here in the gardens."
The Friends of the Sale Botanic Gardens meets on the second Thursday of each month at 9.30am for gardening.
Free guided tours are also conducted from 10am, with all welcome.
Gardening days will resume on Thursday, March 11. The grey-headed flying foxes hadn't caused the group many problems, Ms Harrington said.
"We just relocate where we hold our functions," she explained.
"Our tours normally go through the elm forest, but we avoid that area at the moment.
"The flying foxes are very special little creatures, and we need them in the wider ecosystem.
"They're here for a little while, and they'll move on. "We've had such a great year for flowering – with the gums – so there's food around right now."
Gardens senior horticulturalist Paul May said he was inspired by the group.
"They give me motivation, and they bring people into the gardens," he said.
"They have a passion for the place – it flows across to me.
"They're fair dinkum, too; they do the hard work around here sometimes.
"Some days we might get a dozen ladies helping us out.
"That means we get a stack of work done, which makes my job easier, too."
For more information about the Friends of the Sale Botanic Gardens, phone Tracey on 5142 3237 or Heather on 0413 919 537.