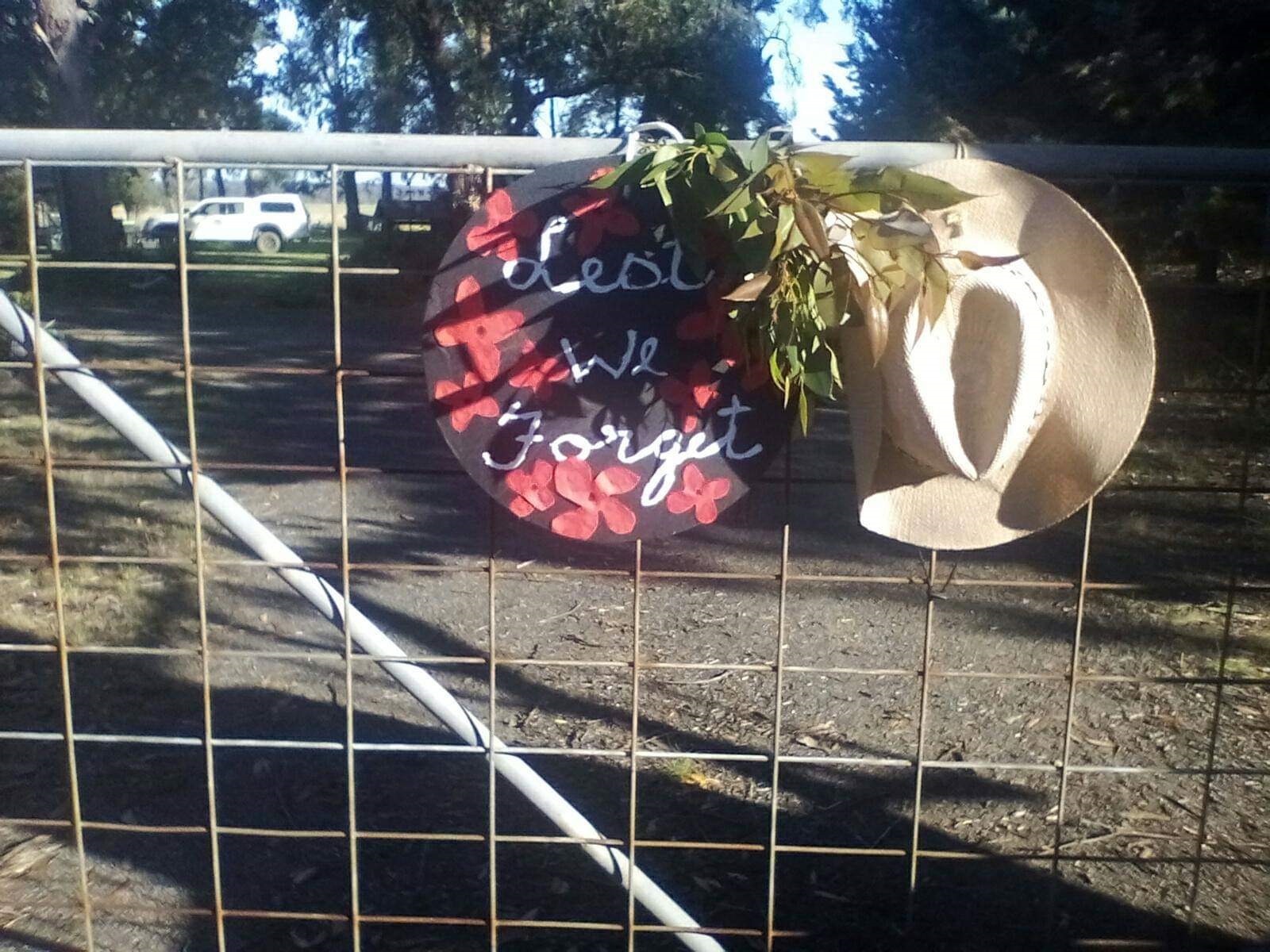 ANZAC Day parades and services may go ahead in Victoria this April, with plans under way to make commemorations "as close to normal as possible".
RSL Victoria chief executive Jamie Twidale earlier this month said the Melbourne march would be cancelled for the second consecutive year because COVID-19 restrictions and safety concerns for elderly veterans made it unmanageable.
However, Premier Daniel Andrews on Tuesday said the government and RSL Victoria were still considering their options.
"It's too early for us to be definitive about it, but obviously the march is an important part of that day," Mr Andrews said.
"It's a very important day, and we'll make sure it's as close to normal as possible and no one should underestimate the amount of work that's going on to try and achieve that."
Vietnam Veterans Association state president Bob Elworthy was hopeful of a "sensible resolution" to allow for the parade to continue in some form.

"We've been in isolation for the best part of a year and this brings into clear focus things like the morale of my members and also their mental well being.
"They look forward to Anzac Day, to getting together with their mates, who they might not see from one year to the next," Mr Elworthy said.
"With the prospect of it not happening two years in a row, that's pretty daunting for them."
Last year, Victorians, including local people, commemorated the dawn service in their driveways and front yards.
In a statement, Mr Twidale said more details would be revealed in the coming week.
"We understand how important the march is to some veterans," he said.
"It's important to note that there are commemorative activities planned right across Victoria, with our aim being for providing the maximum amount of meaningful public attendance at services across the state that we can, subject to approval of COVIDsafe plans."
It is understood talks are continuing between RSL Victoria, the state's major events authority and the Department of Health.
Veterans Minister Shaun Leane said he was hopeful something could be worked out soon.

"We continue to work with RSL Victoria to explore how Anzac Day can be commemorated to the fullest extent permitted by the public health situation, including the possibility of a march."
Shadow veterans minister and Gippsland East MLA Tim Bull said the Victorian Liberal-Nationals were calling for a re-think on the cancellation of the Anzac Day march in late April.
He said every year on April 25, the anniversary of the Gallipoli landing, Australians took time to remember those who fought and made the ultimate sacrifice in all theatres of war.
"It is an important day for many," he said in a statement.
"With international travel restrictions still preventing Australians making the pilgrimage to Turkey, local services hold even more significance.

"We must take every precaution to keep Victorians safe, particularly those who are most vulnerable – including our veterans – but restrictions must be realistic and logical.
"In the situation we are facing, it is perhaps more pertinent that ever to ensure Victorians have an opportunity to come together, where safe, to remember the brave men and women who served, the challenges they faced and hardships they endured."
"… but if we can hold a Moomba Festival, there should be every effort made to hold a safe Anzac Day march, which could have certain restrictions applied to ensure the welfare of those attending."