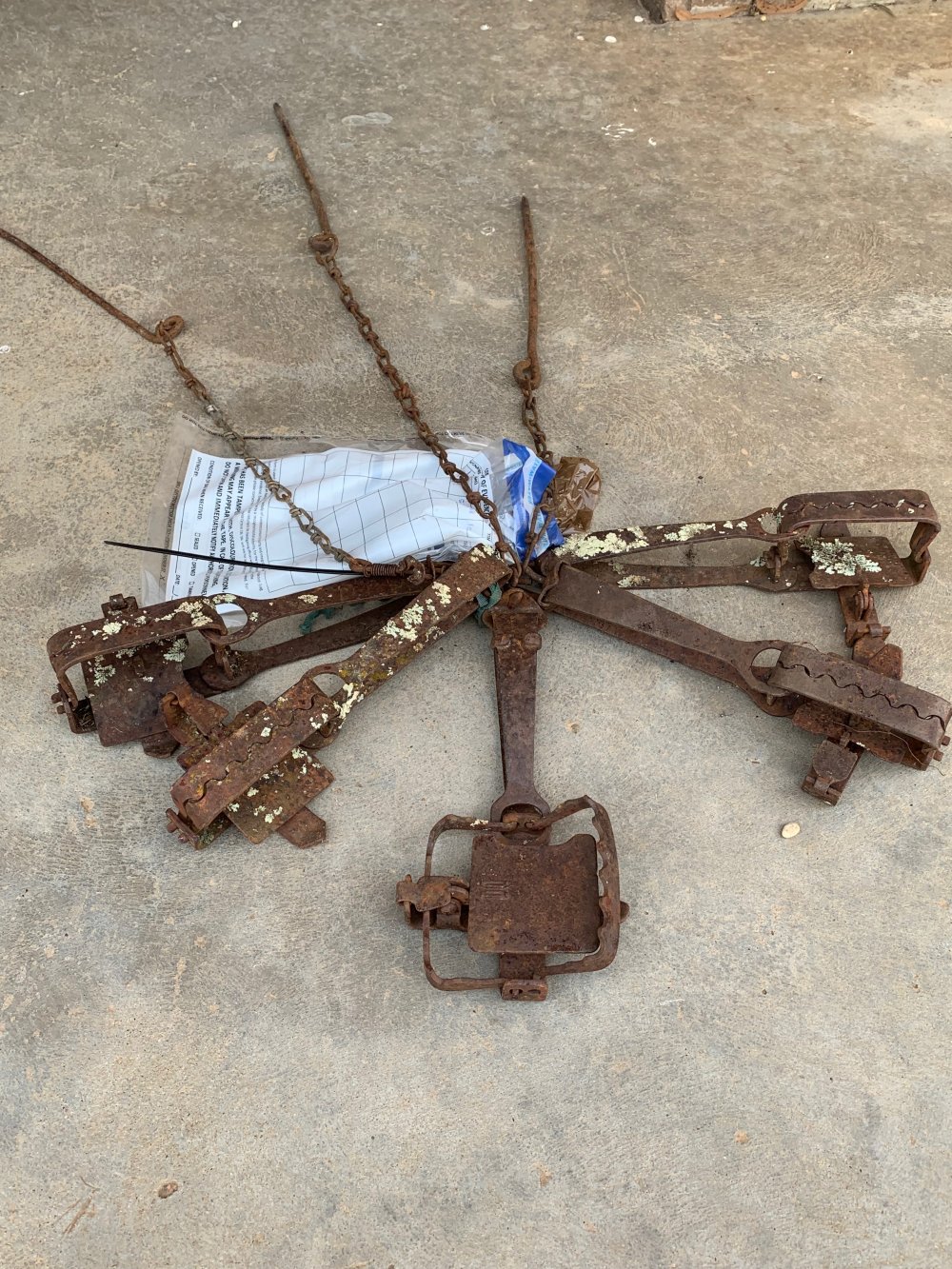 Liz Bell
A STRATFORD family is warning pet owners to be wary after their much-loved cat was caught in an illegal, concealed steel-jaw trap.
It is the second incident in recent weeks involving illegal traps in Wellington Shire, and comes after a dead brushtail possum with a trap attached to its foot and a live joey in its pouch was found hanging from a tree on a Maffra walking track.
The use of steel-jaw traps is illegal in Victoria, and it is illegal to set any type of leg-hold trap for native wildlife or domestic animals.

Stratford woman Tina Manning said her cat failed to come home on Friday night, but was found on Saturday morning by a passerby, who saw it trying to climb the fence at Stratford Primary School with a trap attached to its front leg.
Ms Manning said she was grateful to the stranger, who stayed with her pet until the ranger arrived, who then took the cat to a vet.
Her cat is now recovering at home after being treated for horrific injuries to its paw, but may lose its entire leg because of the damage.
The cat's owner said she wanted others to be aware that an animal hater was on the loose, and there may be other illegal traps in the area.
"This makes my blood boil that someone could be so cruel – she was in so much pain all she could do was pant," she said.
"The circulation was completely cut off, so it's touch and go whether the leg can recover."
Ms Manning said she believes the trap was most likely set on public land near Hobson St, and that the cat had been able to drag itself as far as the school.
"I really think people need to be aware, as this trap was concealed with newspaper and anything or anyone could have stepped on it, including a small child," she said.
Three weeks earlier, a woman walking with her young daughter in a reserve near the Maffra Cemetery came across a dead possum hanging by its leg from a trap in a tree.
It appeared the possum had climbed the tree with the trap attached, but eventually died and fell with the trap jammed in the fork of a limb.
The pair noticed movement coming from the possum's pouch and took the animal to a vet, who passed the dehydrated joey on to a wildlife shelter, where it is still in care.
The woman said she believed Wildlife Victoria and the Department of Environment, Land, Water and Planning were then notified.
However, the chief conservation regulator Kate Gavens said there had been "no active reports of animals killed in steel-jaw traps".
But, she added that all wildlife in Victoria was protected and could not be taken, killed, harassed, trapped, traded or held in captivity without the appropriate licence under the Wildlife Act 1975.

"The community can play a key part in stopping this cruel activity, and we rely on the community for information and urge the public to report environmental crime to DELWP on 136 186," she said.
The RSPCA is also calling on the public to help prosecute people who use steel jaw traps.
A spokesperson said under the Cruelty to Animals Act, those responsible for Ms Manning's cat's injuries could face up to two years' jail and fines of more than $80,000.
Because of the cruelty inherent in serrated steeljaw leghold traps, which crush limbs and cause extreme pain as the animal attempts to escape, they were banned in most states in Australia, including Victoria, in the 1980s.
But many are still in existence, as they were widely used to hunt rabbits and foxes throughout the 1900s.
Today, there are harsh penalties for using them, but sadly, fines don't appear to be a deterrent.
In December last year, a Gippsland woman was fined $10,000 and convicted in the Orbost Magistrates court after using 12 serrated steel-jaw leghold traps on her property and killing wildlife.

The 76-year old Tubbut resident pled guilty to three charges under the Prevention of Cruelty to Animals Act for killing two ravens and trapping a fox using the traps illegally.
Conservation regulator officers had searched the woman's property in August 2018 after receiving information that wildlife was being destroyed on the property.
During the search, 12 serrated steel-jaw leghold traps were found in use, an additional 19 were found around the property that were not in use and another 46 were found in a shed.
After a lengthy search, officers also discovered the remains of 52 birds which were protected wildlife, including ravens, Wedge-tail Eagles and Sulphur-crested Cockatoos.
The carcasses had been concealed in bags, hidden under sheets of tin and under a steel drum.