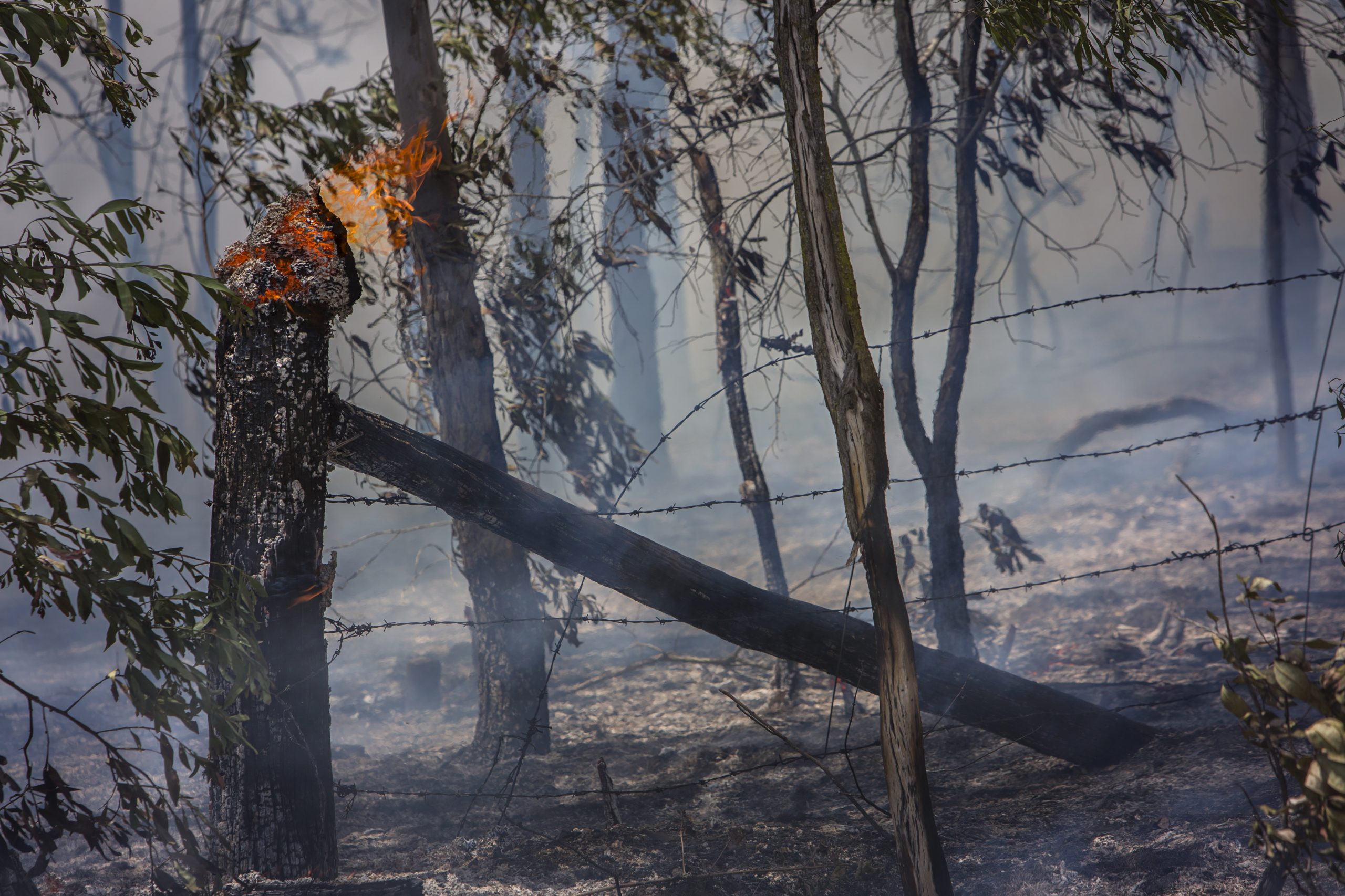 Phillip Hopkins
THE federal Royal Commission's interim observations on the summer's bushfires are factually incorrect, misleading and omit vital information, according to a Latrobe Valley fire and forestry expert.
Traralgon forestry and business consultant, John Cameron, said the commission had thus failed to deliver a good understanding of the true causes of last summer's fires and ignored known and proven solutions to mitigating damaging wildfires.
"There has been no forensic-type examination of why the Victorian bushfires were not controlled within two weeks of ignition under benign weather conditions," said Mr Cameron, a former general manager of the then APM Forests and a member of a CFA industry brigade.
"The focus has been on 'disaster response' rather than the more effective 'disaster mitigation'.
"There has been insufficient attention to proactive prevention of bushfires."
Mr Cameron said policy should be guided by the findings of the 2009 Victorian Bushfire Royal Commission and other enquiries, where critical aspects of bushfire mitigation were dealt with professionally.
"The VBRC was supported by expert panels and evidence from fire behaviour experts," he said, who focussed on the real factors to mitigate bushfires – reduce the fuel loads, prepare firebreaks, ensure good fire-ground access, early detection, rapid initial attack, and effective and unencumbered suppression.
Mr Cameron said the 'draft propositions' ignored substantive research and practical experience already available on fire mitigation.
"The best experts on proactive fire mitigation were not called to give evidence and their submissions have been largely ignored," he said.
The federal inquiry failed to learn valuable lessons from examining south-west Western Australia
as a case study in 'best practise' and Victoria as a case study in 'worst practise' and learn from the differences.
"Victoria's disastrous bushfire outcomes could have been accurately predicted by the 'Sneeuwjagt Curve', which has been known for decades and shows that wildfire loss can be reduced by increasing the amount of low intensity prescribed burning," he said.
"There is a case for seeking funding specifically for skill formation in fire mitigation, based on adapting and applying what is already known."
Mr Cameron said if the success of the Bushfire Co-operative Research Centres was judged on effectiveness – their ability to reduce destructive bushfires and loss of life – then the co-operative research centres had been an unmitigated failure.
A new co-operative research centre should have a model where scientists were embedded within land management and fire management agencies to ensure focus, relevance and uptake of research.
"A research model like this helped deliver the successful WA 'best practice' fire mitigation scheme," he said.
Mr Cameron said the Department of the Environment, Land, Water and Planning, as the forest fire management agency, had organisational issues that had contributed to the megafires of 2003, 2006-07, 2009 and 2019-20.
Conglomerate departments, like business conglomerates in the 1980s, hindered rather than supported best practise. Accountability was diffused, creating a poor culture.
Mr Cameron said DELWP had 53 per cent of its employees in the Melbourne CBD, and only 11 per cent field staff.
"There was not enough effort to develop skills in fire mitigation," he said.
The interim observations of the Royal Commission into National Natural Disaster Arrangements said the 2019-2020 bushfires and the conditions leading up to them were unprecedented.
"They are no longer unprecedented," the interim report said.
"The climate was predicted to become hotter and the intensity of natural disasters greater.

"Floods and bushfires are expected to become more frequent and more intense," the report said.