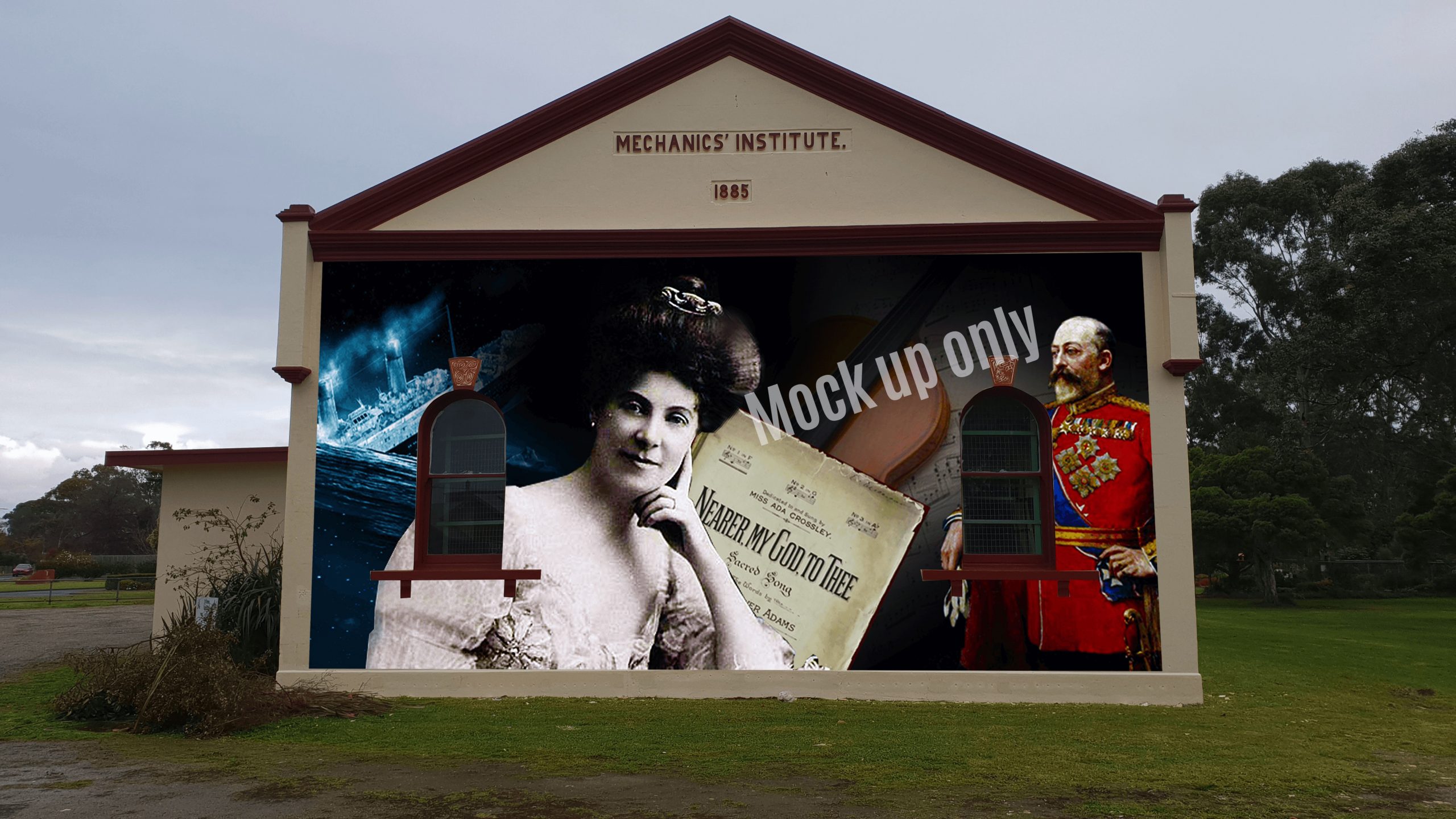 A MURAL paying homage to internationally-acclaimed opera singer Ada Crossley is being painted on Yarram Mechanics Hall this week.
Renowned street artist Heesco Khosnaran hopes the mural will be finished by today, weather permitting.
The Ada mural was designed by Wayne Tindall, and he expects Heesco will execute it pretty much as in the mock-up.
Born at Tarraville, near Yarram, Ada Crossley was the daughter of Edward Wallis Crossley, an ironmonger, and Harriette (née Morris).
Ada Crossley's singing in rural Gippsland met with so much appreciation that she was sent to Melbourne to be trained, where Sir Frederic Cowen, who had come from London to conduct the orchestra at the Melbourne International Exhibition of 1888-9, heard her sing.
She went to Europe in 1894, and during an illustrious career as a contralto gave five command performances for Queen Victoria.
She returned to tour Australia in 1904, performing in the nation's concert halls, but also in the Yarram Mechanic's Institute, and toured Australia again in 1908.
It is recorded her rendition of Nearer My God to Thee was played by the band on the Titanic as its sank, and her rendition of the song at the Titanic memorial service in the Royal Albert Hall is recalled as one of the highlights of the occasion, hence the reference in the mural