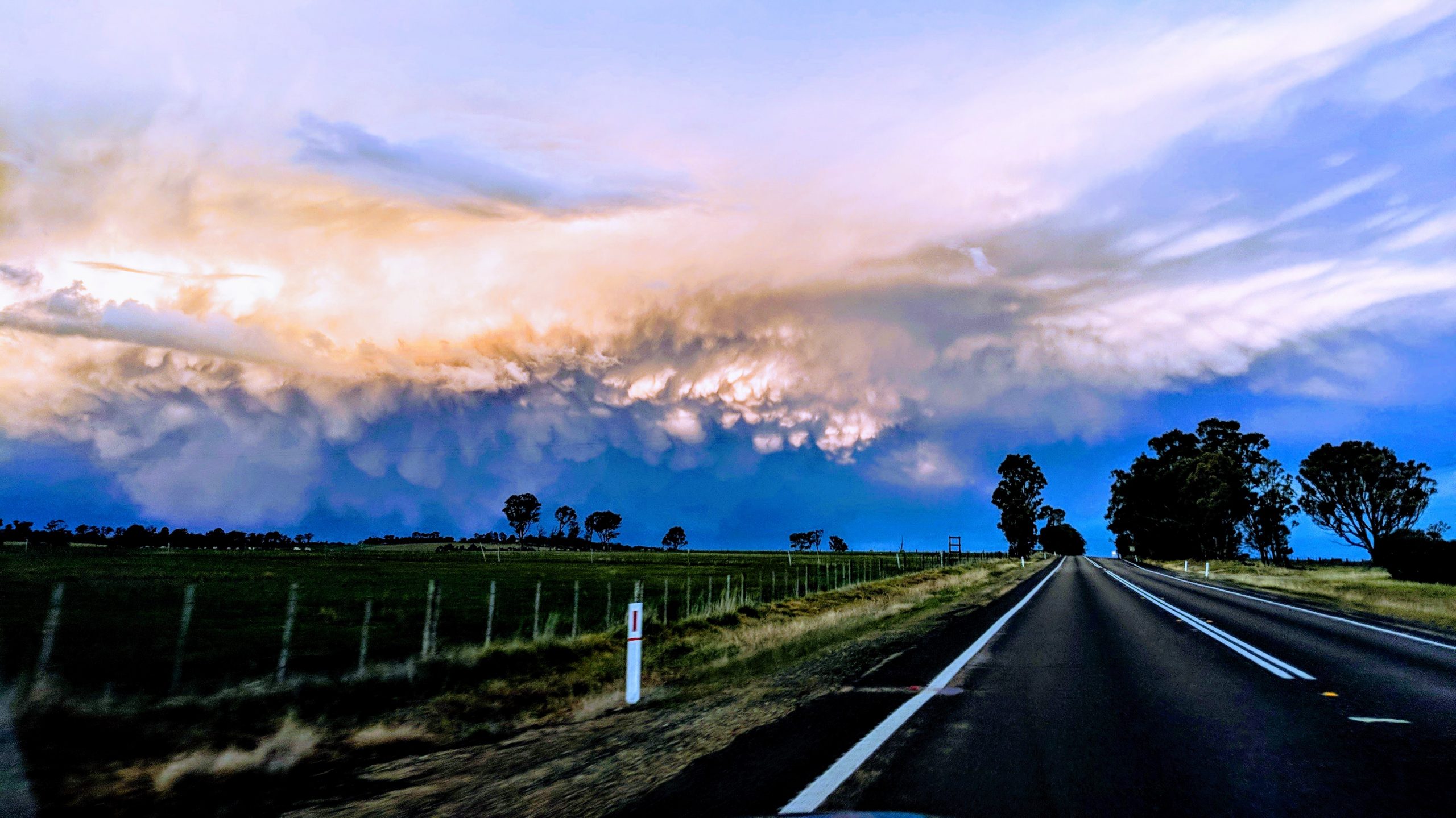 Sarah Luke
GIPPSLAND is set for a wild ride on the weather front this weekend.
Bureau of Meteorology senior forecaster Michael Efron said humid conditions on Friday would give way to storms and rain during this evening, with one to eight millimetres of rainfall anticipated to fall locally.
"Throughout Friday, we're going to see tropical moisture moving down from the north-west as a low pressure system tracks towards the state," he said.
"Initially dry conditions, but throughout the afternoon and evening we're going to see rain and thunderstorm activity developing."
Sale's forecast of 23 degrees and high humidity means muggy conditions through to the latter part of Friday.
"One of the features on Friday will be that humidity — we're really going to see that building throughout the day, especially across central and eastern and parts," Mr Efron said.
Rain is expected to develop over Melbourne throughout the afternoon and evening, around 15mm, but the heaviest rain will be across the north-east of the state.
"Those storms could actually be quite intense throughout Friday afternoon and evening, and on Saturday as well," Mr Efron said.
"I think by the end of Saturday, we're looking at rainfall totals typically around 15 to 25mm across central and western parts of the state, including Melbourne, but over the north-east, those falls will be higher.
"We're looking at typically 70 to 90mm across the north-east ranges – some falls will be in excess of 100mm.
"With reasonably wet catchments across that region, that rain could lead to renewed flooding in those areas."
The bureau predicts 10 to 25mm will fall in the Sale region on Saturday. Mr Efron said the rain would ease from the west on Saturday, but reasonably strong southerly winds would make conditions feel quite chilly – "a real contrast to Friday's muggy weather".
An icy blast moving through on Sunday will make it the coldest late October day in Melbourne since 2016, with a top of 13 degrees predicted in Sale.
"Heading into Sunday, we'll see further showers over southern districts, fairly light falls, but again one feature will be very cold conditions," he said.
"A maximum in Melbourne of only 14 but with those winds it will actually feel a lot colder – the apparent temperature around six or seven degrees."
There is also some potential for snow in alpine areas on Sunday, with real significant change in the air mass across south-eastern Australia.
Locals should rug up as freezing winds blow off the mountains, with Mt Hotham expected to reach a maximum temperature of all of one degree Celsius.