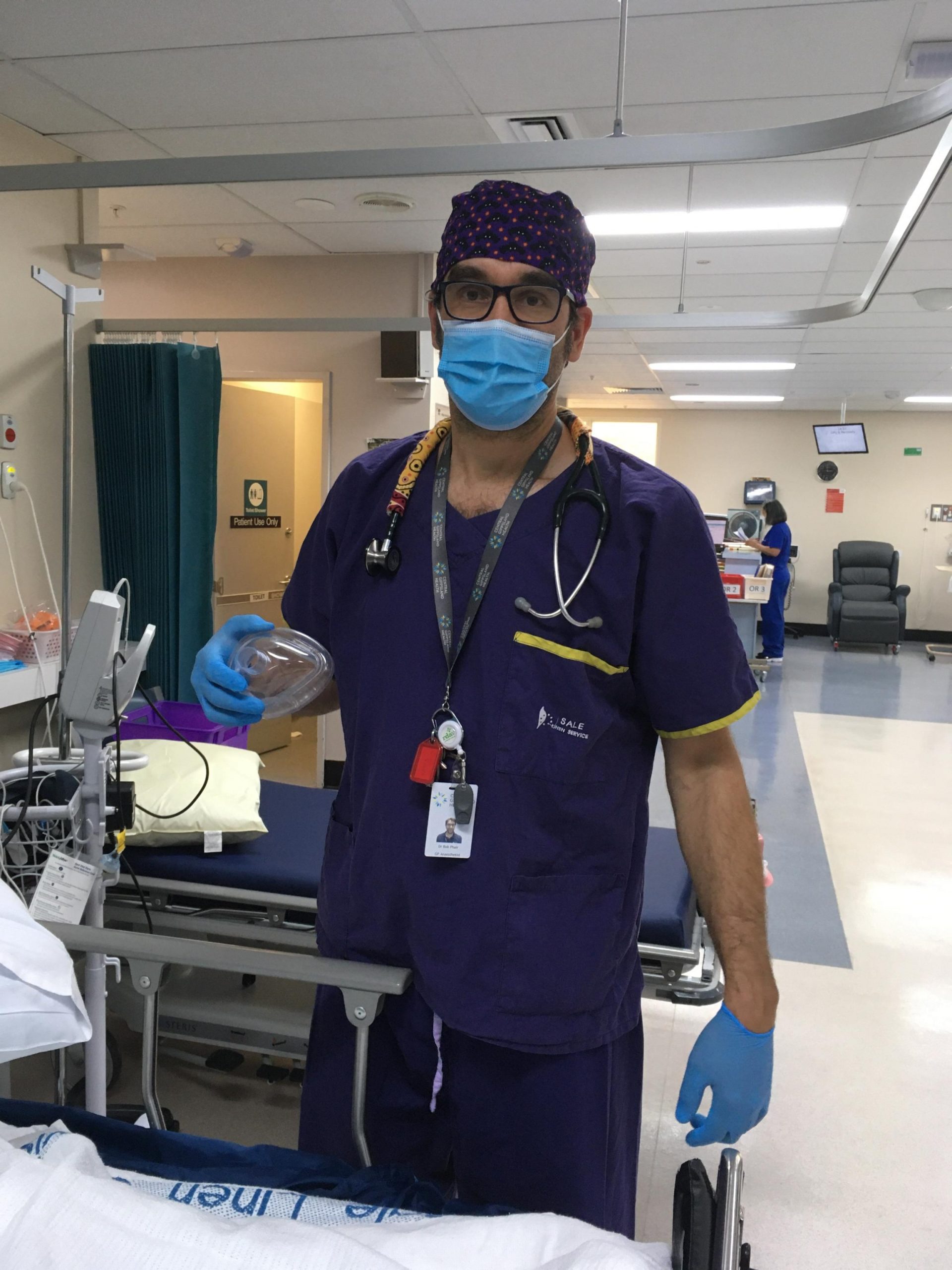 Liz Bell
YOU can tell by the life in his voice and the speed at which the words leave his lips that local GP anaesthetist Rob Phair is passionate about serving Victoria's regional communities, and the opportunities that rural practice brings.
Although not a Gippsland "local" yet – he's only been here four years – there is little doubt the new president of the Rural Doctors Association of Victoria loves living and working in the regions, and believes COVID-19 and the urban exit make it a good time for medical professionals to take a fresh look at country Victoria.
"We have had doctor and specialist shortages up here for so long, because many doctors want to be in city areas where there are more services and entertainment, and it's always been a battle to attract them up here," he said.
"That has been particularly hard in small communities like Heyfield and Yarram, which struggle to find and retain medical staff, and whose communities suffer as a result."
"I'd like to think there is more reason now for young doctors, as well as other health care workers, to move away from urban areas and discover life in the country."
Dr Phair said the predicted population growth of Victoria's rural towns would result in more pressure on existing medical services, and potentially exacerbate the current doctor shortage.
"If more people move into regional areas, we need to ensure that regional areas are attractive places for health care workers to live and work, and maybe bring up a family," he said.
"As an association, we want to ensure that the conditions are right for doctors to work in places where there are doctor shortages."
One of the incentives Dr Phair hopes will see a surge in junior doctors coming to the regions is the roll-out of the Victorian Rural Generalist Pathway, which aims to provide trainees with the skills to meet the specific needs of rural communities.
To do this, junior doctors will be prepared to provide both comprehensive general practice and emergency care, and have the skills to provide other specialised medical skills (for example obstetrics, mental health care, or palliative care) as part of a rural healthcare team.
Dr Phair said those skills could vary depending on community needs, and would turn the focus of medical care to a more patient and community-centred one.
"So targeted training is one way to support junior doctors to work in regional areas, but there must also be ways to support them to keep them in regional areas, like providing more consistent, flexible and fairer contracts," he said.
"Negotiating employment contracts for rural doctors can be challenging, but as an association we can advocate for them and push for change."
Another area Dr Phair is keen to draw more attention to is climate change and the impact the environment has on human health, having seen the devastating effects of the east Gippsland fires on the physical and emotional health of its communities.
"I'd like to put climate change into focus, because as an association we recognise that climate change is an evolving threat to the health and wellbeing of rural and remote people and communities," he said.
Last month, more than 150 rural doctors – 20 per cent of them from regional areas – wrote to Prime Minister Scott Morrison, accusing the Energy and Emission Reductions Minister Angus Taylor of failing to protect Australians from the health impacts of climate change. The letter, co-signed by 700 doctors from around the country, said Mr Taylor was failing his fundamental ministerial duties.
"Climate change is something we would like to see all levels of government address urgently – it's not just a climate issue, it's a public health issue and we think a plan for mitigating against the health impacts of droughts, bushfires, floods and other disasters should be a key priority," Dr Phair said.
Not just a fervent advocate for regional communities, Dr Phair has the credentials to promote regional work and living, having worked in Geelong and Warrnambool as an intern, before taking on more remote challenges such as Alice Springs, Mt Isa, and Kununurra.
He also worked in the Kimberley for six years where he served on the board of the Australian College of Rural and Remote Medicine as the Western Australia representative, and was the WA College Council representative.
Now living in east Gippsland, where he works at Bairnsdale Hospital and provides anaesthetic services twice a week at Sale Hospital, Dr Phair said rural work had been a great fit for him, as well as his partner Julie (who works as a physiotherapist) and their three young children, and had
provided plenty of opportunity for them to pursue camping and exploring, with the beach and the bush and the mountains at their fingertips.
"I love living and working in Gippsland," he said.

"It's so beautiful and has so much going for it.

"Yes, I was born in Melbourne, but my journey has shown me that rural generalism is an interesting and rewarding career path."