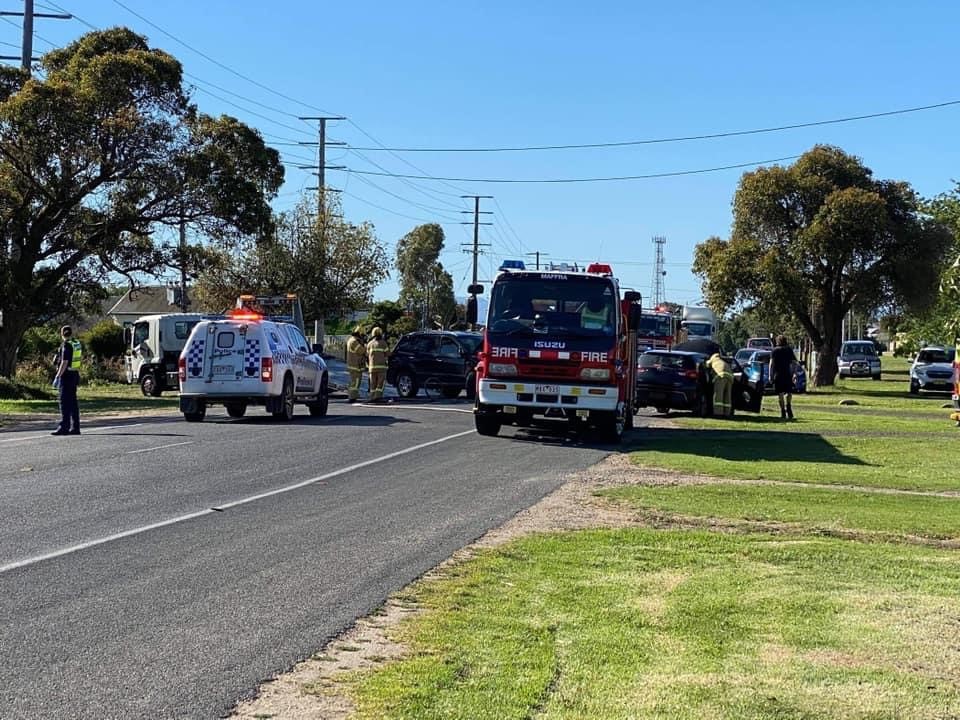 TWO collisions on the Sale-Maffra Rd within two days brought traffic to a standstill on Friday and Sunday.
A head-on collision in Maffra on Friday afternoon banked up the Sale-Maffra Rd for just under an hour.
Police say about 5pm, the driver of a vehicle travelling into Maffra attempted to turn across the road into a driveway, and allegedly failed to see a vehicle leaving Maffra travelling towards her.
The vehicles collided head on.
Paramedics, the CFA and police attended the scene, and both drivers – the only occupants of the cars – were taken to hospital with minor injuries.
On Sunday, the Sale-Maffra Rd was partially closed for an hour after an accident at the Myrtlebank Rd intersection.
Police say about 5.45pm, the driver of a vehicle turning from Myrtlebank Rd onto Sale-Maffra Rd failed to give way, colliding with a vehicle travelling toward Sale, and then hitting a vehicle travelling to Maffra.
One person was taken to hospital to be checked, but discharged with no injuries.
The road was partially closed, with traffic diversions in place for about an hour while tow trucks cleared the scene and cleaned up a large amount of fuel and oil on the road.