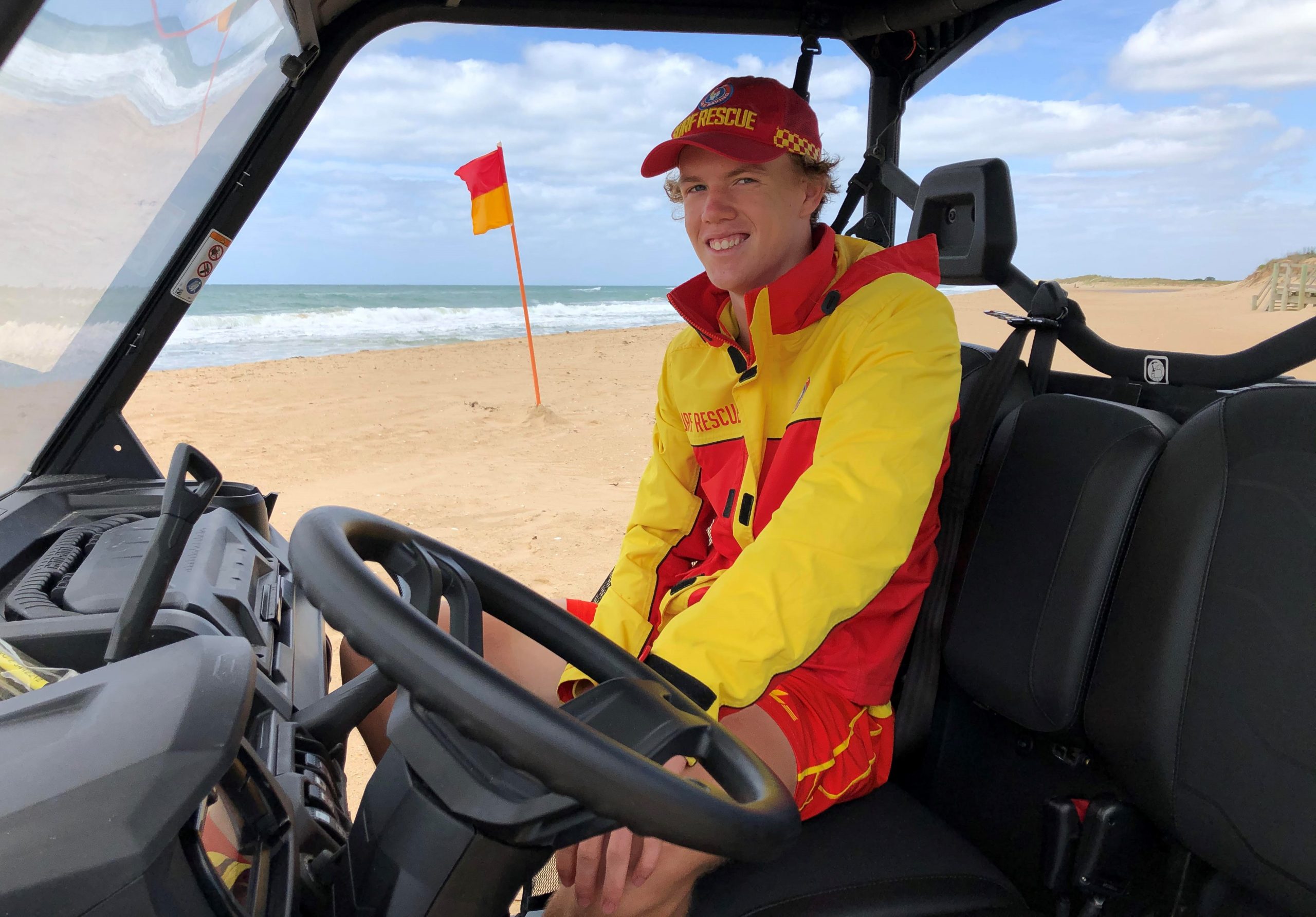 WITH Victoria experiencing one of its worst years for drownings, authorities and local volunteer surf life savers are urging people not to be complacent around water.
Local holiday spots are expecting a surge in visitors this long weekend, prompting pleas from Police and Emergency Services Minister Lisa Neville, Victoria's Emergency Management Commissioner Andrew Crisp and Life Saving Victoria's Dr Bernadette Matthews for people to take care around waterways.
The warnings come after a drowning off Woodside Beach on Tuesday night and three drownings last Wednesday, January 13, in separate incidents at Bushrangers Bay and Rye on the Mornington Peninsula, and at Venus Bay in south Gippsland.
A four-year old girl later died in hospital after an incident at Lysterfield Lake in Melbourne's south-east on January 13, bringing the drowning death toll to four as a result from drowning incidents on a single day.
That same day, seven people were taken to hospital after near-drowning incidents across the state.
Victoria is experiencing one of its worst years for drownings, with 40 drowning deaths since July 1, 2020.
This is 13 more drowning deaths than the five-year average, 16 more than the 10-year average and the highest number of drowning incidents for the period July 1, 2020, to January 13 since 2004-05.
The Royal Life Saving National Drowning Report 2020 and Surf Life Saving National Coastal Safety Report 2020 found males accounted for 80 per cent of all drowning deaths and 93 per cent of fatalities in the 15 to 34 age group recorded between July 2019 and June 2020.
Risk taking and the use of drugs and alcohol were among the key factors in male drownings.
With temperatures set to soar in the next few days and during the Australia Day holiday, authorities have stressed the need for extra vigilance when heading to Victoria's coastal beaches, rivers and inland waterways.
The warning is particularly important after many Victorians missed the opportunity for swimming lessons or improving their skills around water due to the coronavirus pandemic.
Seaspray Surf Life Saving Club president Chris Fleming reiterated the safety message.
"Australia Day is one of the busiest days of the year on the beach at Seaspray," he said.
"People come down to dine at the bistro, watch the flag raising ceremony and enjoy the sand and surf.
"Our trained surf life savers know the beach well and erect the red and yellow flags at the safest place to get into the water, so please swim between the flags.
"Please read the safety signs and follow the instructions of our surf life savers.
"Parents must supervise their children at all times and everyone please avoid alcohol and drugs if you are going to be around the water.
"We want everyone who comes to Seaspray to have a great day and have fun with their family and friends on our beautiful part of the 90 Mile Beach."
Patrol hours at Seaspray are from 9am to 5pm on Sundays and public holidays, and 1 to 5pm on Saturdays.
Paid lifeguards will be on duty on weekdays and Saturday mornings until the Australia Day long weekend.
Local volunteer life savers will continue to patrol the beach on Saturday afternoons and Sundays until April 18.
For detailed patrol information, go to beachsafe.org.au/beach/vic/wellington/seaspray/seaspray.