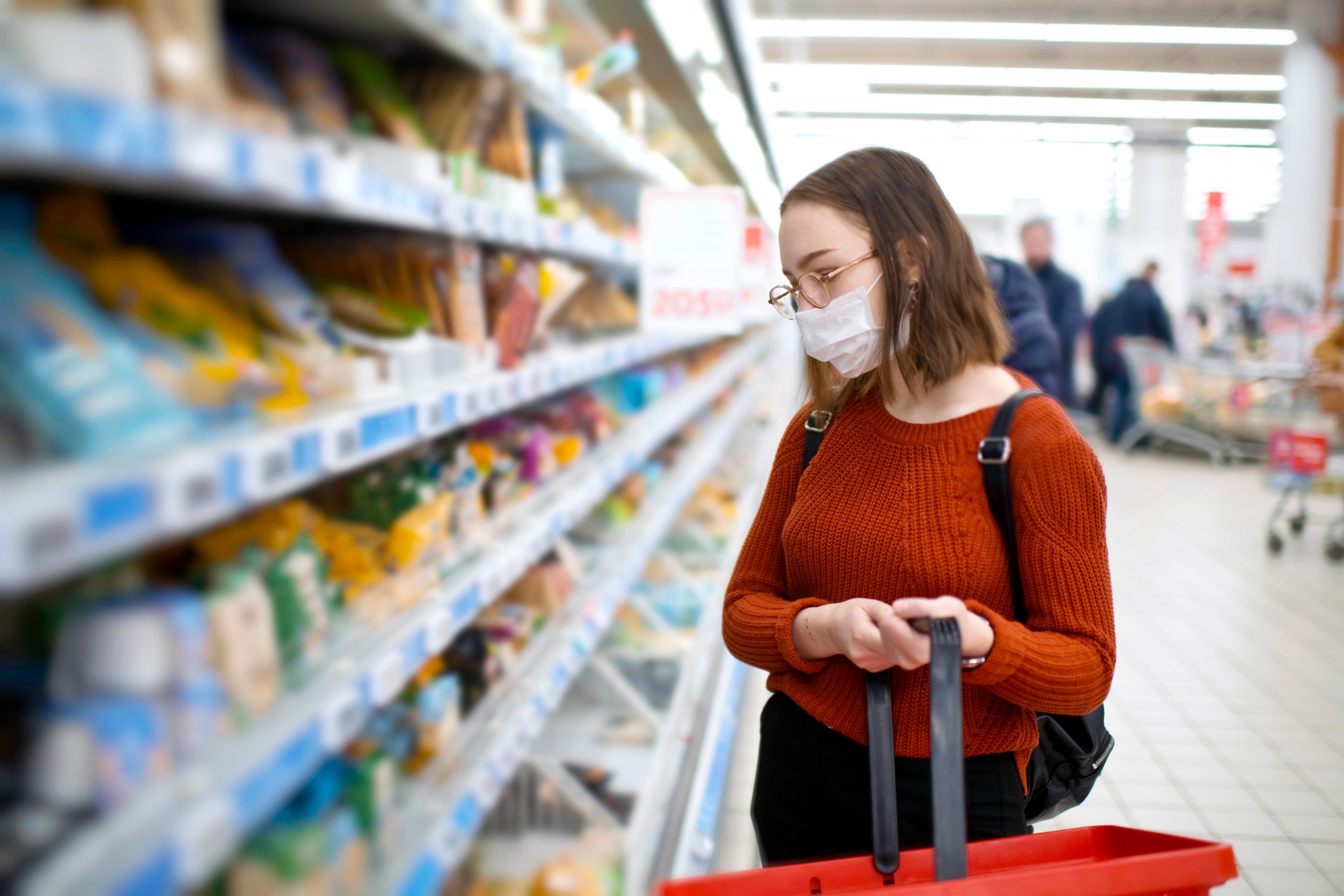 WEARING masks indoors is back, household visitor limits have reduced and a return to work cap has been paused after a hotel quarantine worker tested positive to COVID-19 on Wednesday.
New statewide restrictions came into effect from 11.59pm on Wednesday night, reducing the limit on the number of people gathering in a household from 30 to 15.
This means the total number of people who can gather at one household include the household members plus 15 visitors (excluding children aged under one).
Masks are now mandatory in public indoor spaces, apart from when eating or drinking, so people should take a mask with them whenever they leave their home.
Victoria's chief health officer has strongly recommended those who have visitors to their home also wear masks during the visit.
The government's 75 per cent 'return to work' cap in both public and private sectors scheduled for Monday, February 8, will be paused, and the current cap of 50 per cent will remain in place.
The hotel quarantine worker last worked at the Grand Hyatt on January 29, and was tested at the end of their shift, returning a negative result.

Subsequently, he developed symptoms and was tested again on Tuesday. He returned a positive result late Wednesday, and Premier Daniel Andrews announced the new rules would come into effect immediately during a late-night press conference on Wednesday night.
A number of exposure sites in the Noble Park, Keysborough, Springvale, Brighton, Heatherton and Brandon Park areas are listed on the Department of Health website.
Those who have recently visited the areas are encouraged to check and get tested if they show even the mildest symptoms.
Anyone who visited Club Noble in Noble Park between 2.35pm and 3.30pm or Aces Sporting Club's driving range between 10pm and 11.15pm on Saturday, January 30, must immediately isolate, get tested, and remain isolated for 14 days.
All COVID-19 Quarantine Victoria staff are tested daily, including an exit test on their final day.
All Australian Open players, officials and support staff who were staying at the Grand Hyatt during the entire period are being considered as casual contacts, and must immediately isolate and get tested.
All hotel staff working at the Grand Hyatt are considered primary close contacts, and will quarantine for 14 days.
The positive case ends a 28-day streak of no community transmission in Victoria.
The news follows confirmation of viral fragments from wastewater in Lakes Entrance on January 28 on Wednesday afternoon.
Anyone who lives in or has visited Lakes Entrance from January 26 to 28 is urged to get tested for coronavirus if they have any symptoms, however mild.
Viral fragments have also been detected in wastewater at several other locations recently.
While viral fragments have not been detected in samples since taken from these sites, anyone who lives in or has visited Castlemaine, Cowes, Hamilton, Pakenham or Warrnambool from January 25 to 27, Gisborne from January 24 to 26, or Leongatha from January 17 to 19, should get tested if they have any symptoms.
Viral fragments in wastewater can be because of an active infectious case, but they can also be from someone who has recovered from coronavirus continuing to 'shed' the virus.
While they may not be considered infectious, it can take several weeks for someone to stop shedding the virus.
Coronavirus symptoms include fever, sore throat, cough, shortness of breath and loss or change in sense of smell or taste.
Wellington Shire's respiratory clinic is located behind Inglis Medical Centre at 12 Inglis St, Sale, and is staffed Monday to Friday, 9am to 5pm.
To book, visit www.inglismedical.com.au/our-clinic/wellington-respiratory-clinic or phone 5143 7900.
Local health authorities are gearing up for the roll-out of vaccines, with the Pfizer vaccine expected to arrive in Traralgon by the end of March.
It is hoped the AstraZeneca vaccine will be able to be provided in the area within the next two or three months.
Australia is aiming to have four million people vaccinated by the end of April, with the aim of full vaccination for Australians by October.