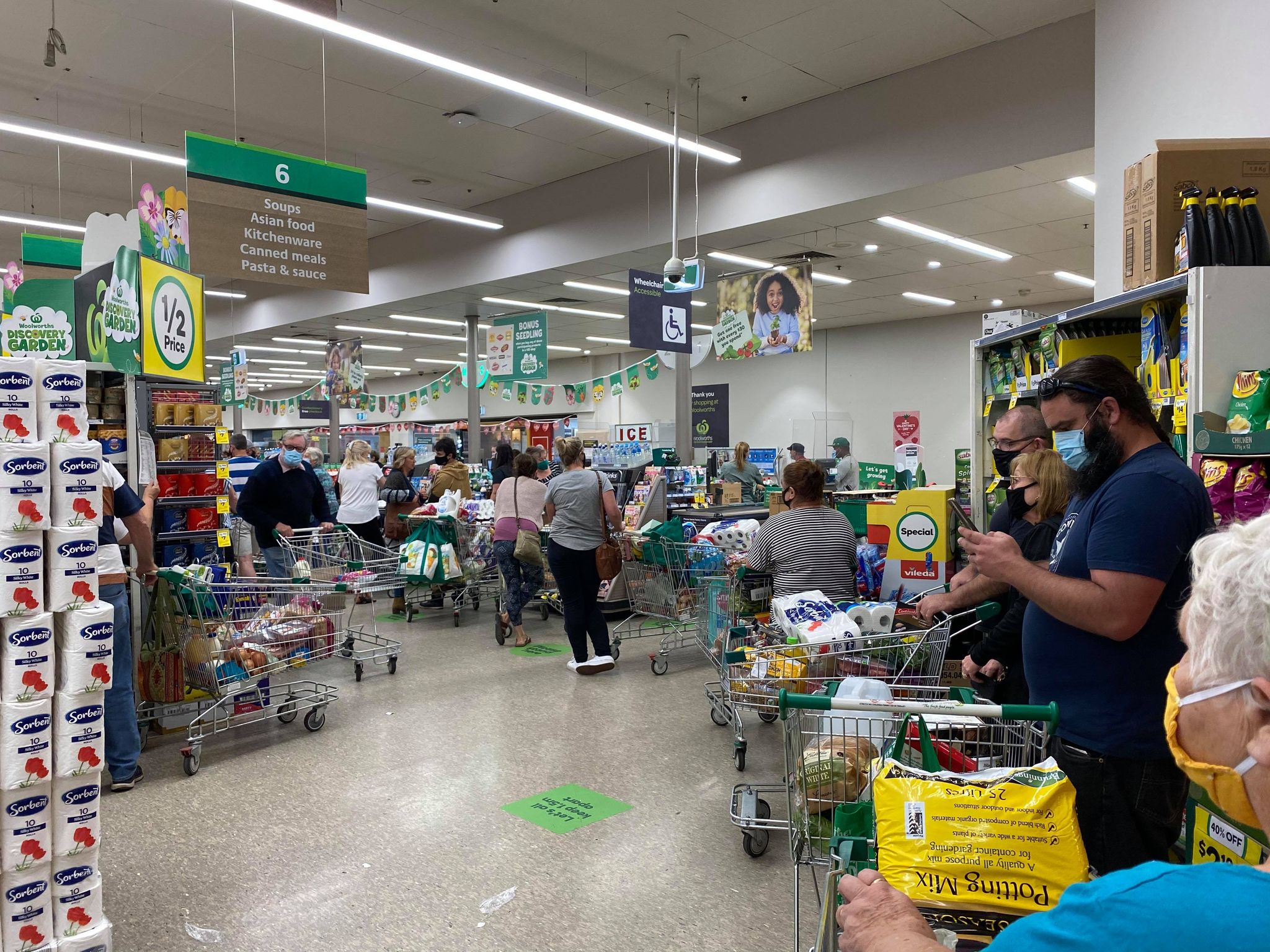 VICTORIA'S COVID-19 "circuit breaker" is over, with lockdown restrictions finishing on Wednesday.
After the five kilometre limit was scrapped and the four reasons to leave home expired at midnight, a few new but less restrictive rules were put in place.

People must wear masks everywhere indoors except at home, like at supermarkets, offices and hotels when getting up to pay.
People can only have five visitors to their home per day (instead of the previous 15), and public gatherings are now limited to 20 people.
Employees can return to work, with office settings allowed up to 50 per capacity in private and public sectors.
Schools reopened on Thursday, and retail, hospitality and religious gatherings and ceremonies are now able to take place with the same density limits in place pre-lockdown.
Funerals and weddings can go ahead, as long as they comply with the venue's density limits.
Sport and recreational activities can resume with density quotas in place, as can entertainment and public events.
Premier Daniel Andrews announced the good news on Wednesday, thanking those who sacrificed the past five days and those who got tested, but reminded people the threat of the outbreak was not over.
"There are still nine days to go for the 14-day period of the last of the positive cases," he said.

"Next Friday, we will be able to be even more definitive about the epidemiological picture across the state, the status of the virus across the state, and that means whilst we can revert to almost all the settings that applied last Friday, our COVIDSafe summer settings, there are some exceptions."
The Premier said the new rules would be in place until at least Friday, February 26, adding the government would continue to review the restrictions enforced.

"I'm not foreshadowing any changes to these rules between now and Friday week – that is to say, we're not going to make them better or worse.
"Our plan is to lock these in now," he said.

"That 14 day period is there for a reason – that's how long this virus can take to come forward, that's how long it can take to get a positive test."
Given the outbreak totalled 13 cases across six local government areas, the statewide lockdown was not without its criticism, with some suggesting it was a disproportionate response.
The Premier previously justified regional Victoria's inclusion in the statewide lockdown by saying it was intended as a short circuit-breaker, and not an extended period.
Many also feared an exodus of Melbourne people to regional areas if the restrictions were not the same state-wide.
But opposition members have asked the state government to learn from New South Wales' management of returned travellers and outbreaks, such as in Sydney's northern beaches areas.
Earlier this week, Gippsland East MLA Tim Bull said it wasn't fair communities up to 500km away from Melbourne were placed in extended lockdown because of a metropolitan outbreak.
"For the past 14 months, since fires ravaged our area, businesses and communities in east Gippsland have been doing it tough," he said.
"If travel and other restrictions need to be applied to metropolitan areas due to coronavius – all well and good – but that should be looked at separatelyto coronavirus-free country areas, as was the case last time."