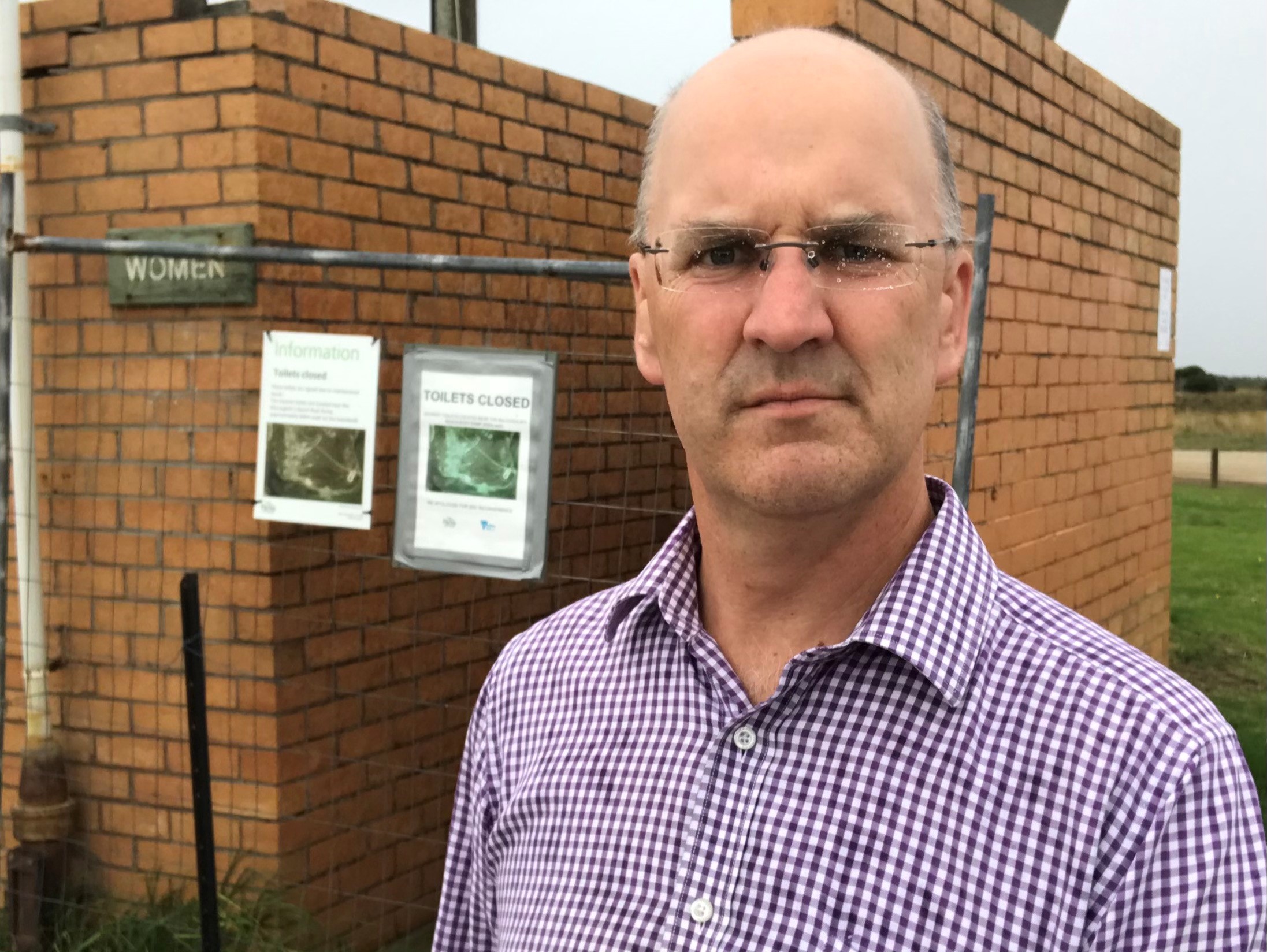 A LOCAL MP says state Environment Minister Lily D'Ambrosio has been approached regarding what he says is a public health risk at Mcloughlins Beach.
Gippsland South MLA Danny O'Brien said a decision to permanently close toilet facilities next to the Mcloughins Beach jetty had resulted in visitors risking public safety by defecating along the foreshore and around the vicinity of the closed facilities, despite public toilets being located within 600 metres or so of the boat ramp.
He said the problem had been escalating since the middle of last year.
Mr O'Brien said he had received numerous emails and phone calls from local residents and holidaymakers distraught at the current condition of the jetty's surrounds.
"I was told the initial closure of the jetty toilets was due to COVID-19 restrictions," he said.
"However, I am now advised by Parks Victoria that the septic system does not meet current EPA guidelines, and the toilets will remain closed – with no current plans to replace or update them."
Mr O'Brien said rather than limiting the facilities at such a destination, the government should be spending money on them.
"I am aware Parks Victoria previously tried to close the facilities as far back as 2014, with the belief that the shire-owned toilets some 600m away would be a suitable alternative," he said.
"However it soon became apparent, as it is now, that this was not a suitable fix, and it was agreed that the state-owned toilets would remain open until an alternative was found.
"I've now written to the minister asking that she expedite the renewal of the toilets or the provision of adequate temporary facilities to alleviate the risk to public health and wellbeing as a matter of urgency.
"We live in a beautiful area, but we can't expect tourists to want to spend their hardearned dollars here if our facilities aren't up to scratch."
Mr O'Brien said Mcloughlins Beach was a tourist drawcard, and an increased number of people had been collecting cockles this summer, increasing pressure on the local environment and facilities.
He has separately raised concerns about the sustainability and enforcement of cockle collection with the government.