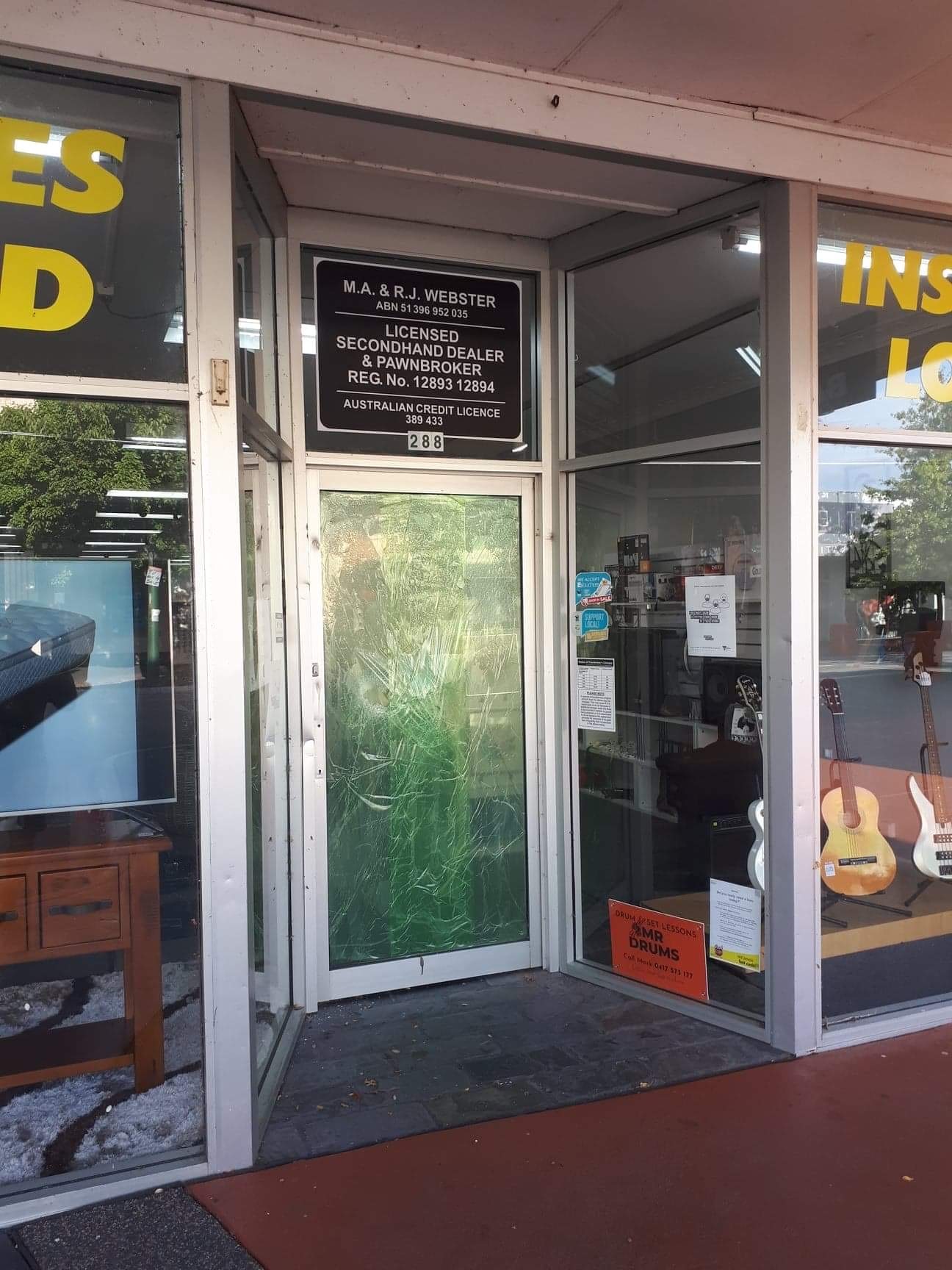 POLICE are investigating an attempted break-in at the Wellington Bargain Centre in Sale early Thursday morning after two intruders smashed the store's front entrance with a sledge hammer.
Store owner Mark Webster said the would-be thieves failed to gain access to the store, and fled in a vehicle when they were disturbed by his son, who lives on site.
It is believed police were able to track the alleged offender's vehicle for a short distance down Raglan St, but called off the pursuit then the vehicle reached dangerously high speeds.
The incident happed about 3am Thursday, with the store unable to trade for most of the morning until shop fitters arrived to clean up and replace the broken door.
Mr Webster said it was unclear what the would-be thieves were after, but some expensive guitars had been on display in the window, including an $800 Gibson.
"They might have been after that, or maybe they thought we keep jewellery and things like that on the premises – who knows what they thought?" he said.
Mr Webster said it was the first time the store had been broken into since opening at its new premises next to Chemist Warehouse 18 months ago.
Police are examining CC TV footage, and are calling for people with information to phone Wellington Crime Investigation Unit on 5142 2200, or Crime Stoppers on 1800 333 000.