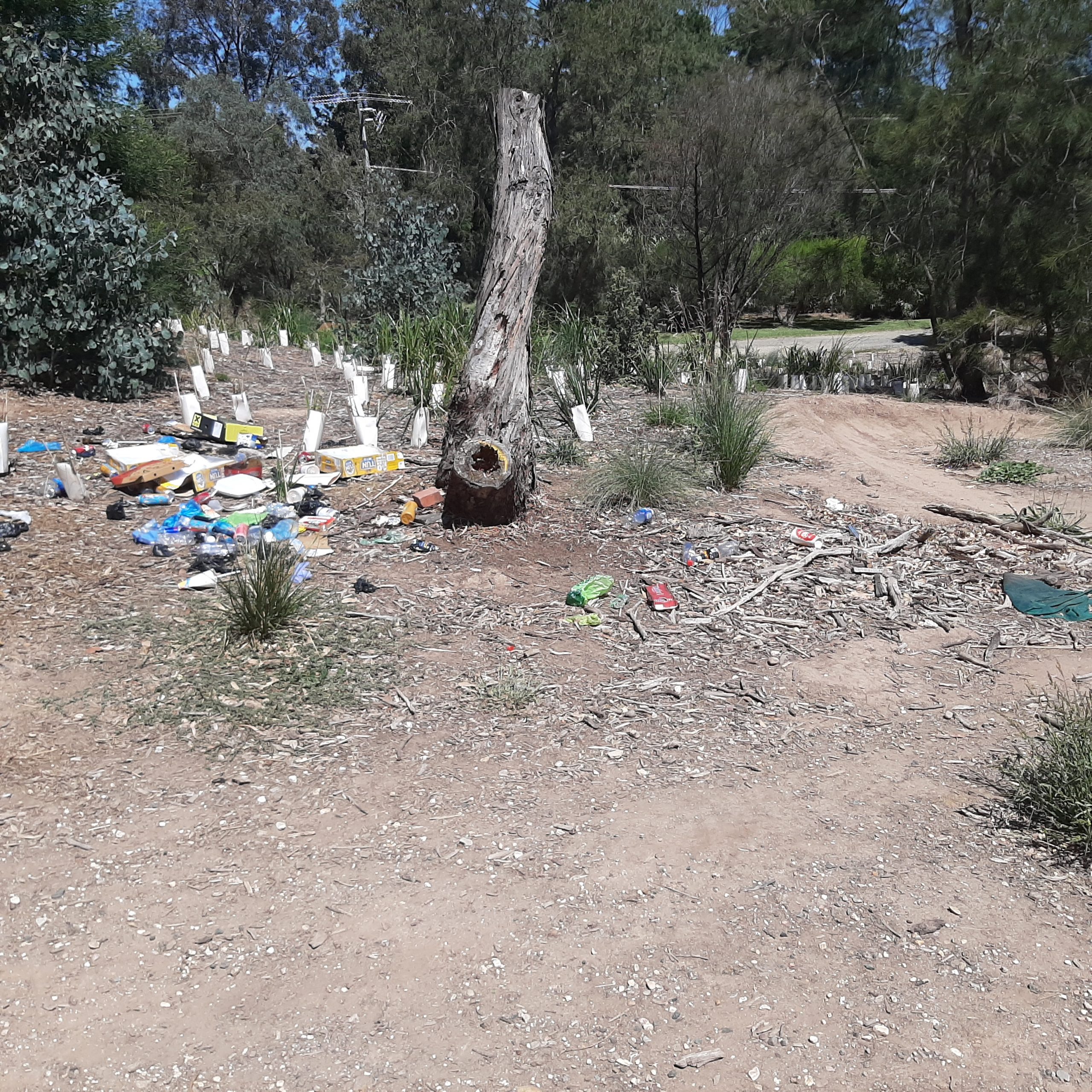 VANDALS who left piles of rubbish strewn around a native garden behind Lake Guyatt have been labelled reckless and idiotic.
The council-owned land between the lake and the Stephenson Park football ground is being regenerated with native plants, and is also being used by local bike riders who have created a makeshift jumps track in the area.
The area is regularly used as a cut-through path to Lacey St by people attending sporting events at Stephenson Park.
However, the patience of nearby residents and Wellington Shire Council was recently tested when vandals rolled a waste bin down an embankment and tipped its contents all over the garden.
The council's built and natural environment general manager, Chris Hastie, said it was "disappointing" and he hoped it was a "one-off incident".
"Council is aware of the makeshift bike track that local children have built," he said.
"Council has been working with local ratepayers to ensure it is self-managing and that those using the area are aware they need to keep the area tidy.
"So far, to their credit, those using the track have been responsible and kept the area tidy and free from rubbish.
"This latest development is disappointing and we hope an isolated incident."
A local resident said the actions of some "reckless and idiotic" teens were ruining the native garden and creating an eyesore in an otherwise beautiful area.
There is no suggestion the youngsters using and caring for the area have been involved in the vandalism, or have caused any damage.