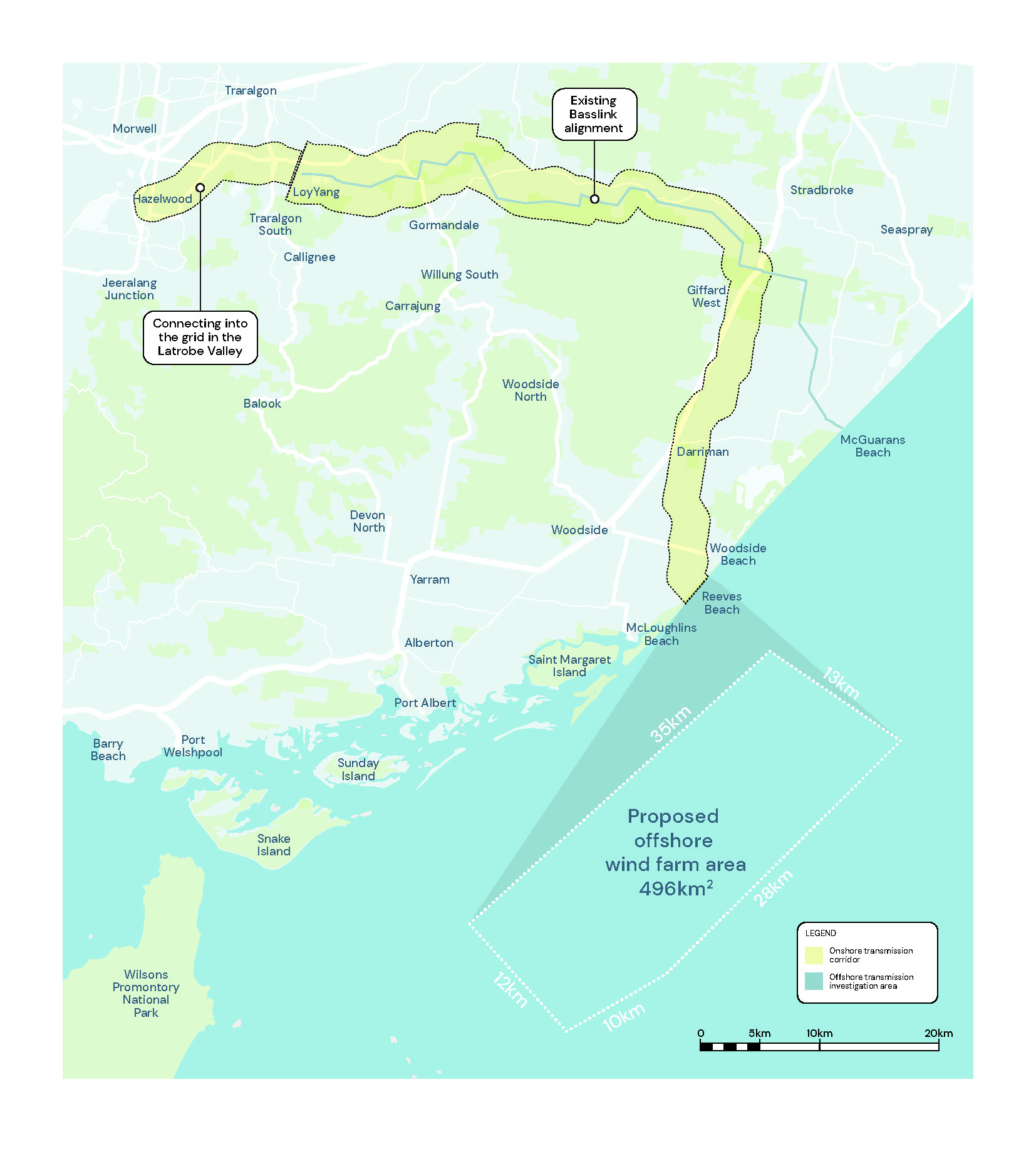 Michelle Slater
STAR of the South, Australia's proposed first offshore wind project, has reached an "important milestone" by revealing its overland transmission route to plug in a two gigawatt offshore wind farm from Bass Strait into the Latrobe Valley.
Star of the South chief development officer Erin Coldham said they had spent the past 12 months looking at three potential routes, before settling on the most technically feasible option.
The proposed route would come ashore at Reeves Beach and travel underground through Darriman, Giffard West and Hiamdale, and connect to either Hazelwood or Loy Yang.

For more read Friday's Gippsland Times.