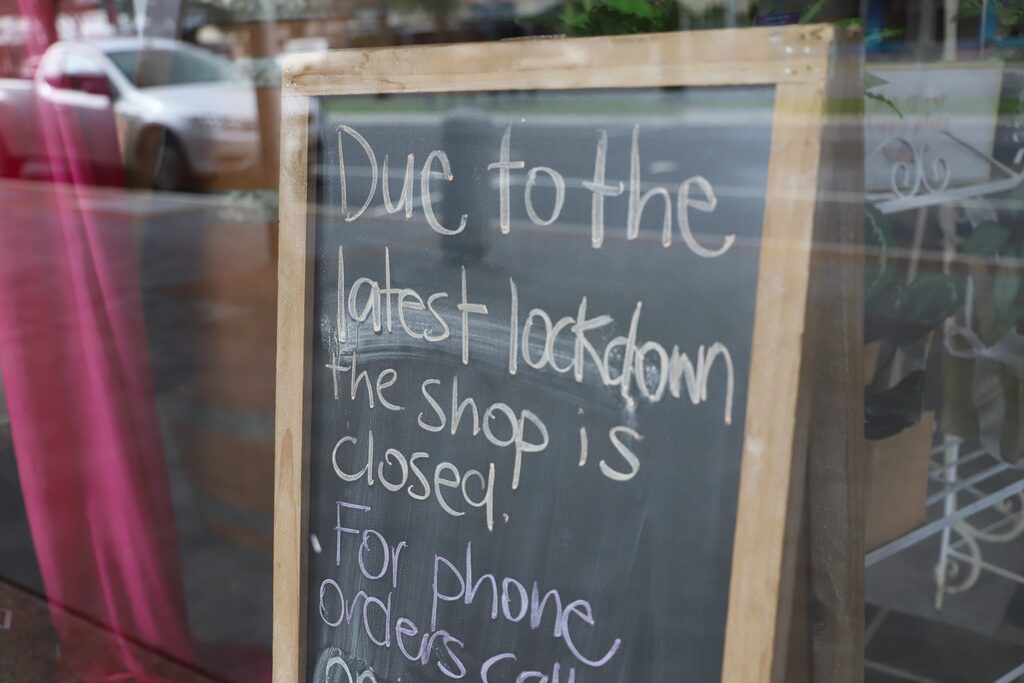 Josh Farrell and Julianne Langshaw
LOCAL business people are hoping lockdown will be eased in regional areas this week, after Premier Daniel Andrews flagged the possibility last Wednesday.
Sale Business and Tourism Association president Julian McIvor said everyone knew local businesses were doing it tough, but this extended lockdown had truly pushed many businesses, and business people, "to the brink".
"Our region has largely remained COVID-free, but has been forced to endure every lockdown," he said.
"This has placed an enormous financial burden on businesses and increasing mental stress on business owners.
"I have received a number of calls from community leaders who are expressing deep concern for local business owners.
"At the moment all they have is confusing rules and ever-changing restrictions.
"What business people need now from our Premier is clear and consistent messaging and a significant strategy to move forward."
Wellington Real Estate principal Tony Kiss said business was surviving, but only due to sacrifices made by owners and workers.
"We are currently running on a skeleton staff … we can only really do property management at the moment," he said.
Mr Kiss said the sales side of the business had dried up because staff were unable to complete appraisals, and they could only carry out essential work on rental properties.
After restrictions once again tightened in Melbourne, Mr Kiss said interest from Melbourne buyers had almost completely evaporated.
New The Vines on Avon owner Tamara Maxwell estimates she has lost about $60,000 throughout this lockdown either through postponed weddings or loss of regular restaurant business.
Ms Maxwell, who has owned the business for eight weeks, is utilising takeaway options to keep business going and her staff employed.
"We have started things like taco Tuesday and other events … anything to give my staff a few shifts," she said.
But she is trying to look on the positive side, saying the community is being supportive.
"Community support in the regions has been amazing … everyone wants to find ways to help," she said.
Ms Maxwell does not believe events businesses such as hers will be able to open until mid-September — even if regional Victoria comes out of lockdown this week.
"We just have to keep going — it's all we can really do — a lot of people have it worse than me," she said.
Wellington Shire Council is sending officers around the region to help businesses ensure they are meeting COVID-safe requirements.
They are helping to set up and maintain QR code check-ins, physical distancing measures, cleaning and sanitation, and preparing COVID-safe action plans.
There were 246 cases of COVID-19 reported today, and of those, only 121 are linked to known outbreaks and cases.
This brings the total active cases to 1619 across Victoria, with 87 per cent of all cases aged under 50 years.
Ninety-two people are in hospital, 26 are in ICU, and 14 are on ventilators.
Health authorities are describing the current wave as a "pandemic of the unvaccinated", as the current hospital admission includes 67 patients who are not vaccinated, but eligible for the vaccine.
Another 13 are not vaccinated, but ineligible given their ages, and 10 more are only partially vaccinated.
The one fully-vaccinated person who was included in Sunday's hospitals statistics has recovered enough to be released.
"If you're making the choice not to get vaccinated then you're making the wrong choice," Premier Daniel Andrews said on Sunday.
"If you are double-dose protected with either of the vaccines that are available then you are almost certain to avoid very serious illness.
"This is yet again another reminder and important point to make about the need to get vaccinated — and vaccinated quickly."
Victoria's Chief Health Officer, Professor Brett Sutton, said the state had an opportunity to reach a plateau, with case numbers remaining relatively low and vaccination rates increasing.
"That is our opportunity and we have to grab it with both hands," he said.
"We've got a real opportunity to get to the higher vaccination coverage level with a relatively lower case load in Victoria.
"So hold the line in these last weeks and months until we get the high vaccination coverage that means that we can have greater confidence about seeing people … initially outdoors, initially in those ventilated settings, and in smaller numbers — but we will get there."