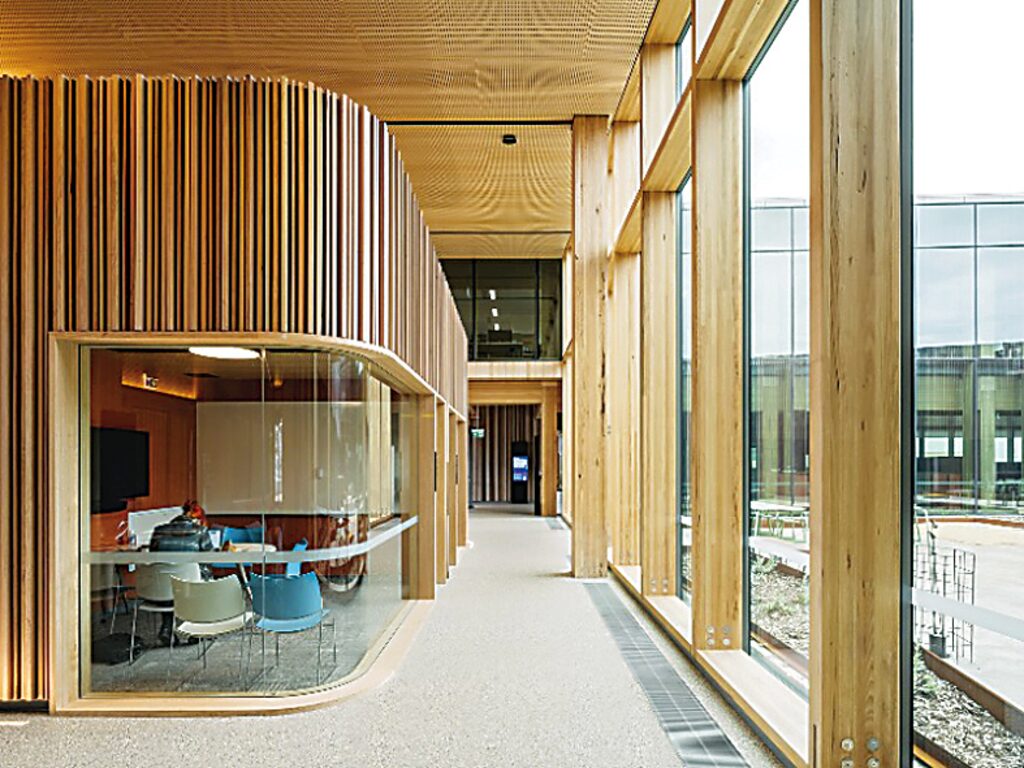 AUSTRALIAN Sustainable Hardwoods at Heyfield, which is under pressure due to the state government's policy to close the native forest industry in the new year, has registered a huge achievement in the new construction industry frontier of engineered wood.
ASH's products, MASSLAM SL35 and MASSLAM 45, are the only mass timber glulam (large section glue laminated timber) in Australia to hold Engineered Wood Products Association of Australasia (EWPAA) product certification.
MASSLAM is a key feature of the Gippsland Performing Arts Centre in Traralgon.
The company said achieving this demanding and rigorous EWPAA certification underscores ASH's dedication to creating a dependable engineered glulam product that exceeds Australian standards.
MASSLAM is not ordinary glulam; it bears the combined weight of multi-storey buildings. The laminated beams are more than a metre wide and can be 10-12 metres long, and are as strong as steel.
The use of MASSLAM in building projects requires the assurance to architects, developers and builders of the highest standard of product certification available worldwide.
The EWPAA product certification is a Type 5 Certification Scheme under the globally recognised standard ISO/IEC 17067:2016 'Conformity assessment – Fundamentals of product certification and guidelines for product certification schemes' and includes a 'Deemed to Satisfy' component.
The EWPAA Deemed to Satisfy requirements for product certification exceed the requirements of Australian Standard AS1328 Glue Laminated Structural Timber. It requires ongoing inspection and testing in factory and the market, auditing of the manufacturing process and management systems, together with continuous monitoring and independent verification testing.
The EWPAA specialises in the certification of engineered wood. This specialised knowledge and understanding enables all aspects of manufacturing to be investigated and signed off.
The Deemed to Satisfy provision also requires the certification to be approved by a specialist auditor and a panel of wood engineering experts.
The ASH manufacturing plant in Heyfield is a world scale operation, incorporating the latest technology.
In addition to EWPAA certification, ASH's MASSLAM also boasts extensive fire and acoustic testing. The MASSLAM team includes experienced design and structural engineers, drafting and a highly-qualified production team to guide MASSLAM projects from concept to cost efficient production and delivery.
The team has successfully delivered more than 40 projects in Australia over the past three years.
ASH says integrating its third mass timber CNC machine in January next year and Australia's first Advanced Timber Composite (ATC) flooring plant will enable a big increase in capacity and total building solutions for an even more productive 2024.