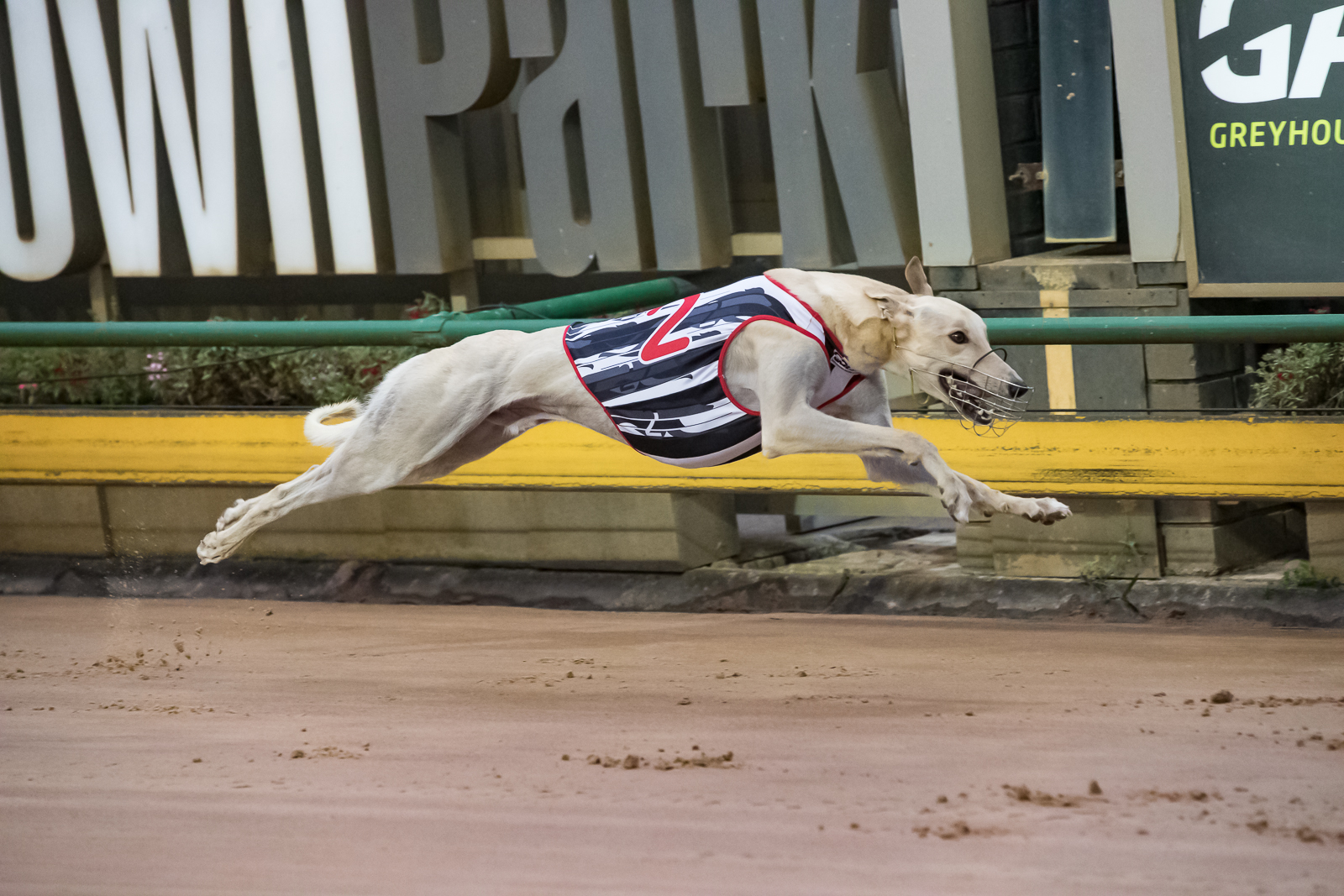 David Braithwaite
CATCH The Thief will contest the group one Adelaide Cup final on Friday night.
The dog is normally trained at Briagolong by Matt Clark, but is under the care of local trainer Petar Jovanovic while in South Australia.
Catch The Thief secured box one for the 515 metre final after winning the SA Match Race Series, bypassing last week's heats. Catch The Thief still ran last Thursday, clocking 29.33 seconds in a trial, quicker than fastest heat winner Taken, 29.35s.
Winning 18 of 30 starts – including 12 of his past 17 – Catch The Thief won the group two WA Derby and group three Warragul St Leger, was a finalist in the group one Vic Peters Classic and group three Cranbourne Classic, and runner-up in the group three Speed Star.
DOGS trained by Bill McMahon at Darriman won 525m heats of the Great Chase at The Meadows on Wednesday, Dr Madison and Dr Tucker.
In heats over 520m at Cranbourne that night, Brickman claimed a fifth win from nine starts for Maffra trainer Des Douch.
Semi-finals of the Great Chase will be held at The Meadows on Wednesday night.
SHANTELLE Rose won the 460m restricted win final at Warragul on Tuesday night for Rosedale trainer Sharon-Lee Chignell. A fast start set up her three-length victory.
Following back-to-back second placings, Portelli Punk, trained by Ray Floyd at Cobains, won a 400m mixed grade six and seven with a late lunge to beat Mayhem's Quest, trained at Seaspray by Tyllah Cornel.
Sovereign Wind, trained by Douch, recorded a fifth victory from nine starts, winning a heat of the Great Chase over 460m, a length ahead of the in-form Earn The Answers, trained by Lyn Smith at Nambrok.
Baileys On Ice, trained by Dawn Johnston at Boisdale, won a 400m grade five, with What's Up Skip second for Floyd.
ON Monday, Big Plans won a 400m grade six for Gormandale trainer Kaylah Thorburn at Warragul, while Spolly Bear, trained by Steve Spoljaric at Kilmany, won a 311m grade five at Cranbourne.
DENISON-based trainer Gerry Kleeven died on Friday aged 77 after a short battle with cancer.
Kleevn spent more than 50 years breeding and training a small team of greyhounds, which predominantly raced with the Neveelk name (Kleeven spelt backwards).
Kleeven has been one of Gippsland's most successful breeders, including 2015 Australian Cup winner Luca Neveelk. Luca Neveelk also won the Ballarat and Geelong cups on his way to earning more than $500,000 in prize money.