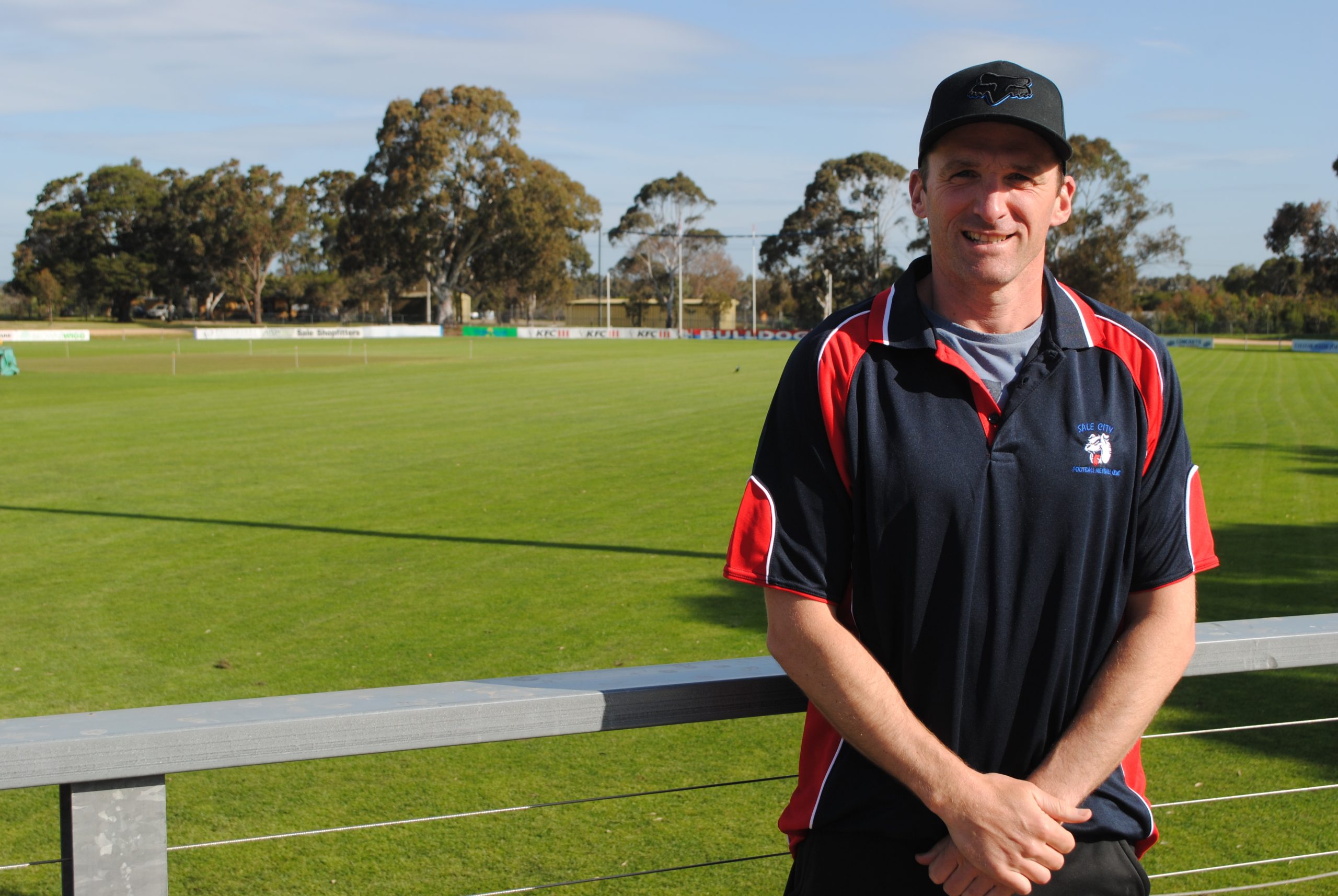 Liam Durkin
SALE Football-Netball Club legend Shane Fyfe will still be coaching in Sale next season – but will be doing so in a Bulldogs jumper.
Fyfe has made the short move down Guthridge Parade to coach Sale City in the North Gippsland Football-Netball League for 2021.
The rebounding defender comes to the Kennel with a long list of accomplishments, including a club record five senior best-and-fairest gongs and close to 300 games at the Magpies.
On the coaching side, Fyfe was playing coach of Sale for four seasons from 2016 to 2019, and was named Gippsland League coach of the year in 2018.

In coming to Sale City, Fyfe admitted it was a "really, really tough decision" to leave Sale, but felt it was the right thing for his football journey.
"I took a bit of time to make the decision," he said.

"I wanted to get to know the club, get to know what direction they're heading in and what it would look like for me to be a coach here, and in the end I made the decision and I'm really happy with it.
"It does tick a box in terms of location; I live in Sale and work close by.
"I've had a few conversations over the years with Sale City and I guess it's just fallen into place for next season."
Fyfe is following a similar pathway to many Gippsland League veterans before him, who are at a stage where they want to play senior football but probably realise they will be able to offer more by transitioning into a competition not as taxing or physically demanding on the body.
"The Gippy League is a damn good league – it's quick and youngish in the way it's played," Fyfe said.
"I'm no spring chicken but I think I can still play some good footy."
With pre-season on the horizon, the new Bulldogs coach will be tasked with imparting as much knowledge to his troops as possible, but said he knew there would also be a natural adjustment from a major to district league.
"Like any new coach that comes into any side there's a transition period, so hopefully we get a bit of time to be able to work on it in preseason," he said.
"At the moment I've started speaking to the previous list, the guys that played in 2019, just more so getting their opinions and seeing where they're at.
"There's no point trying to implement something like if you want to kick it long down the line but you've got no talls and you've got no one to mark it, so to get a bit of a feel for the list and where that can take us is what I will have to work through."
As a life member and premiership player at Sale, Fyfe said he would definitely be keeping a close eye on results at Sale Oval.
"I want them to do really well," he said.

"They're got a really talented young bunch coming through, they had a really good under 18 side this year, both clubs have got a good mix, Sale have got mates at Sale City and vice-versa. I think it will be great if both teams are up and about."
Shane will become the third generation Fyfe to be involved at Sale City after father Trevor and grandfather Keith.
"Dad played just over 200 games and in the 1979 premiership and my grandfather was a life member and basically followed dad around and did a lot of timekeeping and admin stuff off the field, so I guess there is a little bit of sense of family coming back to the club," he said.
As an historically powerhouse club, with four premierships in the past decade, Sale City will be aiming to return to finals in 2021 after a rare miss in 2019.
Bulldogs president Michael Clapton said it was a huge thrill to land such a big coup.
"We're so excited about being able to sign Shane from Sale," he said.
"Everyone has seen what he's been able to do in his career and we're absolutely stoked to be able to sign him to be senior playing coach with us in season 2021.
"He was definitely on our radar, he was the number one person we wanted to speak to.
"It's been difficult in these times to organise meetings, there's been a lot of text messages and phone calls to get this off the ground.
"I have to commend Daniel Bridges, our football director, who has done a lot of hard yards behind the scenes with this appointment; he's been able to coordinate the meetings and all the discussions."
Clapton said Fyfe had come to Sale City with best wishes from his former club.

"I've spoken to the president, who I'm friends with, Simon Turnbull, and everything is sweet with Sale," he said.
"Shane also spoke to them and he's got some close confidants there, they're happy for him to continue his coaching journey here at Sale City."
Clapton also wished to pay tribute to the work of Jacob Schuback, who coached the club the past three seasons and is expected to stay on in a playing capacity.
"Jacob has been fantastic," he said.
"He's been an absolute superstar for our football club. If you look on the honour board he's won our best-and-fairest six times, kicked 100 goals and been in many teams of the years."
Even though he is at a new club, when asked if his trademark 'socks up' look would be continuing, Fyfe said some things would never change.
"The socks will be staying up, just in different colours."