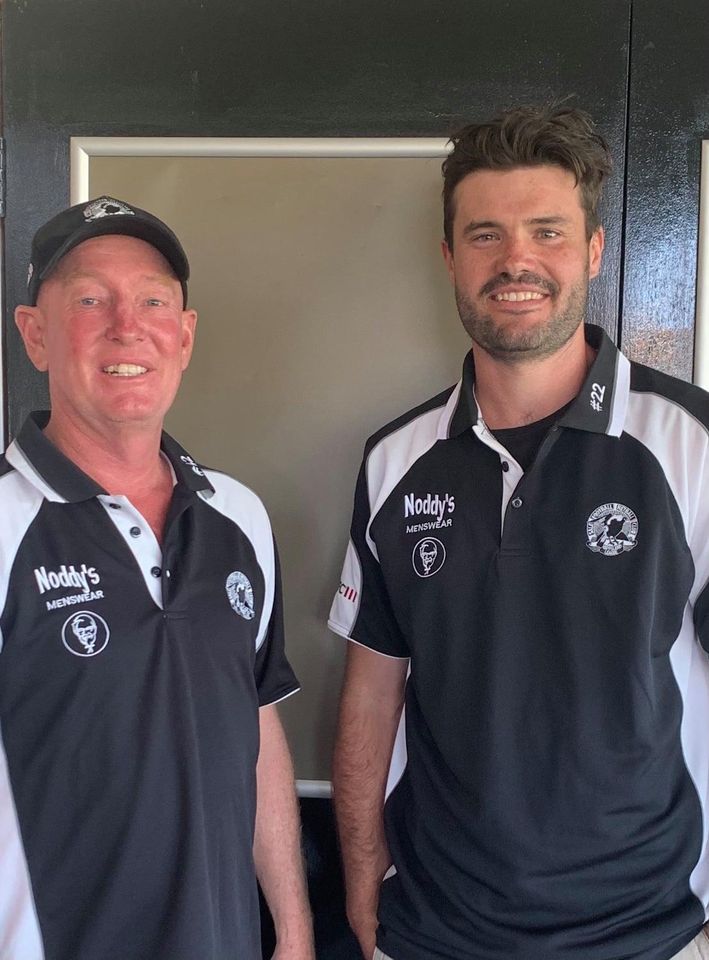 Liam Durkin
IN what may be seen in some quarters as Gippsland football's equivalent of Anakin joining the Sith, former Maffra footballer Jack Johnstone has crossed to rivals Sale to coach the Magpies.
The hard-nosed midfielder has had a prolific career to date, and can now add senior coaching to his football resume.
After coming up through the ranks at Maffra and Gippsland Power, Johnstone spent four years at VFL powerhouse Williamstown, winning a senior premiership and being named best first year player. He then moved back to Maffra in 2017, playing in the Eagles' premiership team last season.
With the most recent local football season suspended, Johnstone said the inactivity allowed him an opportunity to look at his career holistically.

"After the year off it gave me a bit of time to reflect and realise I was ready for a challenge," he said.
"Sale got me at a good time in my career – I'd grown up a lot, became a father, and footy became third or fourth priority whereas before that it was always number one.
"We (Sale and I) got talking and it got done."

Given the entrenched rivalry between Sale and Maffra, many in local football circles would probably not be able to comprehend the thought of someone switching allegiances, but Johnstone said he held no real concerns coming up against his old side.
"Maffra will always be my home club, I have a lot of time and respect for the people there," he said.
"It was definitely a hard decision but I think one that will be worth it.
"The last three years I've been living in Longford, so Sale is only five minutes away, so geographically it is a lot more convenient."
The 27-year-old has had a plethora of top line coaches during his career to draw from, including Hawthorn champion Andrew Collins and Maffra legend Wayne Butcher.
"I've been blessed with the guys that have mentored me through my career, some very successful coaches," Johnstone said.
"Winning a premiership at Williamstown and Maffra with guys that know what they're doing, so I'll take as much as I can from those guys and hopefully I can bestow the things that they've taught me onto the Sale group."
Johnstone will complement an already star-studded midfield which includes league best-and-fairest winners Kane Martin and Jack Lipman, who will be aiming to take the Magpies deep into September.

Sale has lost only nine home-and-away matches in the past two completed seasons, but hasn't progressed further than the semi-finals in that time.
That being said, the Magpies were decimated by injury heading into the 2019 finals series, and many within local football circles acknowledge a full-strength Sale team is one of the best sides in the Gippsland League, and know two consecutive straight-sets finals exits have not been a true reflection of the quality of the Magpies' senior team.
With a vast amount of senior experience and also arguably the best crop of under 21 players in the competition, Johnstone said the list demographic offered some exciting prospects.
"They're young guys and older guys are really good," he said.
"Our focus this year is going to be on bringing those young guys up to a more dominant level while keeping the older guys together and using them to harness what they've learnt over the years and build a real core group of 22 to 27-year-olds that hopefully can take them that next step in late September.
Johnstone will also be looking to bring Maffra's trademark killer instinct across to the Magpies' nest.
"You have to have that drive and that want," he said.
"Maffra is probably the best for it because they've been successful for so many years it's been passed down from player to player."
As well as Johnstone's signature, Sale also recently secured returning local Jack Leslie. Leslie played 28 games for the Gold Coast Suns and is expected to hold a key post in the Magpies' team.
Sale Football-Netball Club president Simon Turnbull said the acquisitions of Johnstone and Leslie was a great boost.
"We were missing that mid tier age group which both Jack's fit into and we're pretty excited to have them both at the club," he said.
"We have a lot of young players and we see Jack's (Johnstone) leadership as vital to teach the young kids."
Johnstone replaces Sale senior games record holder Chris Laverty, who had replaced another Sale legend in Shane Fyfe. While Fyfe has joined Sale City as senior coach, Laverty will go on next year.
In taking on the top job, Johnstone becomes the first Sale senior coach to be appointed from outside the club since Travis Ronaldson in 2015.