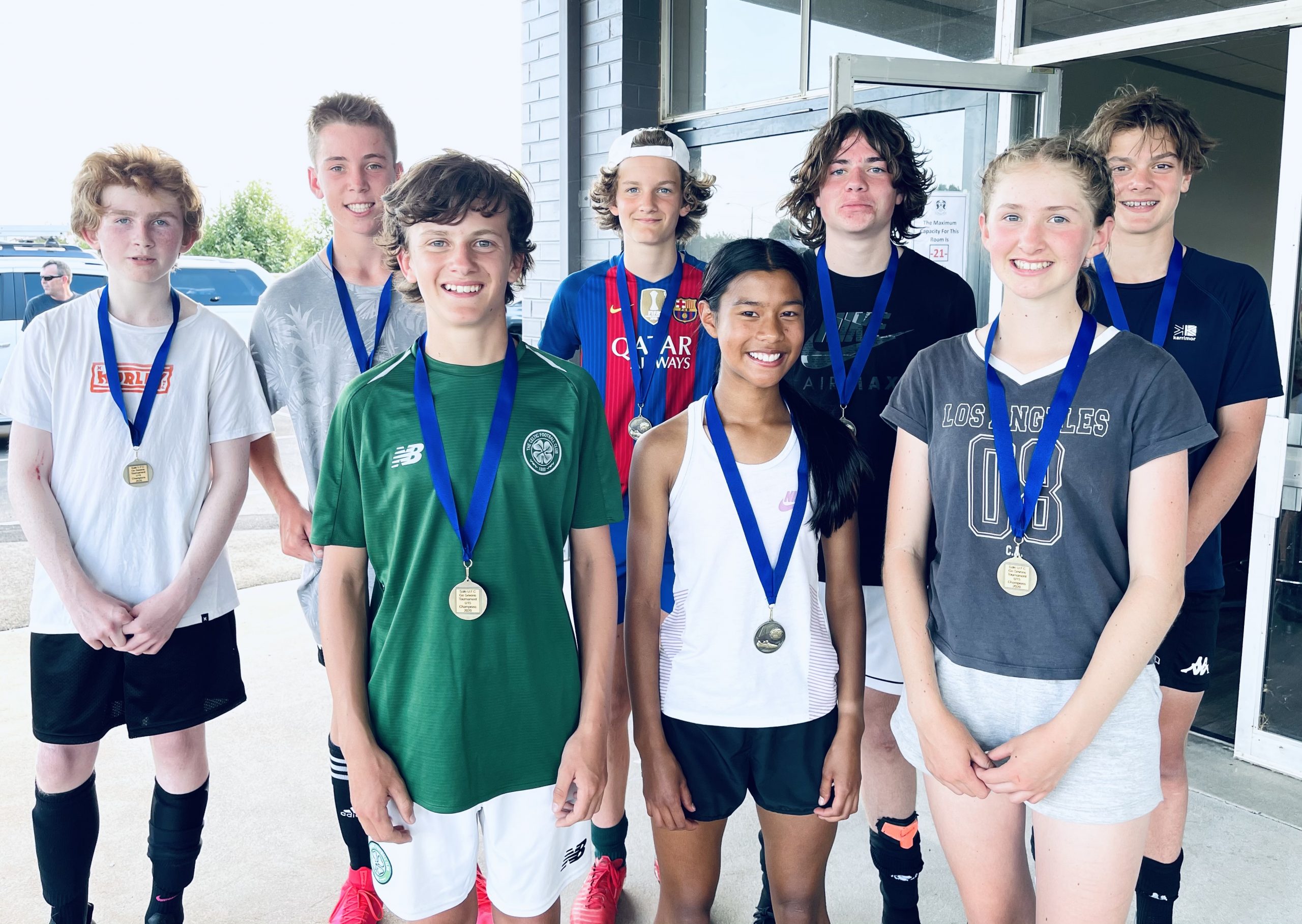 RAPTORS won the Sale United GO Sevens under 15s championship after defeating Gladiators 7-0 in the grand final last Tuesday.
Luke Wilson scored a hat-trick against the undermanned Gladiators, with Blair Bain slotting two goals home and Harry Lancaster and Enzo Blackmore also getting on the scoresheet.
Although the score line was one-sided, the play did not reflect that, with both teams putting on a display of some excellent passages of play which had the crowd applauding.
Raptors' Cooper Coleman earned three votes for best-on-ground, while Riley Van Gunst from the Gladiators received two and Bain one.
In the third versus fourth play-off, the Samurais defeated Romstars 12-1 in an entertaining match.
The all-female Romstars were the most improved team of the competition and took it all the way to the Samurais.
If not for the clinical precision shooting of Ronald Kong the score line would have been extremely close. Kong scored nine goals, with Braithe Campbell adding two and Jayson Jorgensen one.
For the Romstars, Milli Harbour had a great game to score her first goal of the tournament.
Best-on-ground went to Kong, while Romstars teammates Izzy Hearsey and Leyla Babuc received the other votes.
Player of the tournament was a tie with Coleman and Kong, who both received 14 votes. Kong also won the Golden Boot award, with 40 goals to his name.
BEYOND Wealth FC heads into the Christmas break undefeated on top of the open mixed tournament ladder, after Little Apples FC lost its first match of the season on Wednesday and dropped to third place.
Tommy Nguyen leads the goal scoring, averaging four goals per game. Kieran Horgan, Ashley Ross and Isaak Jondahl are not too far behind him.
Games resume January 6 with four more rounds to be played before the finals on Friday, January 22.