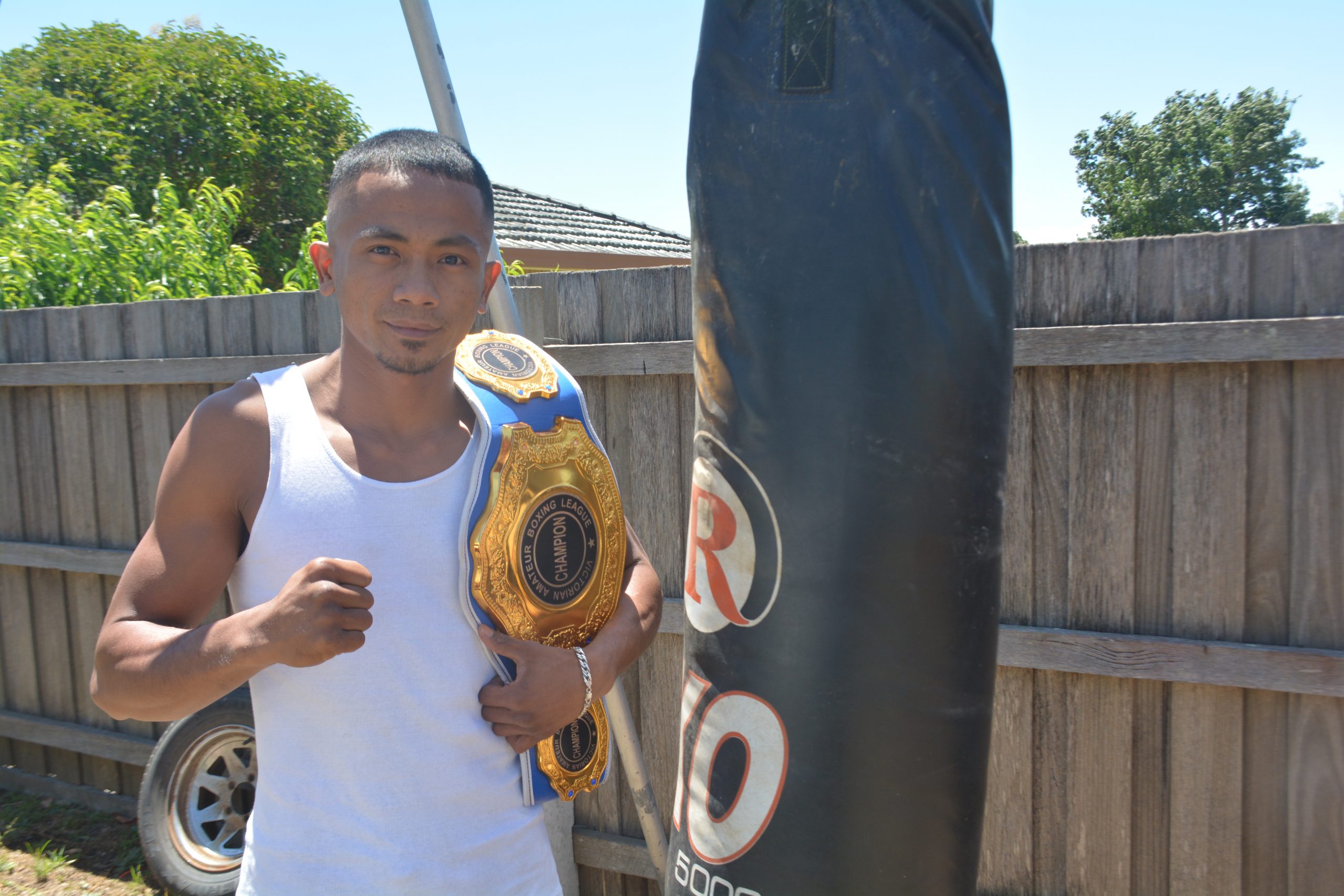 Liam Durkin
SALE boxer Jhon Cotejos will go into 2021 carrying a sparkling gold belt barring the title of Victorian Amateur Boxing League lightweight champion.
A baker by trade, Cotejos went from pounding dough to pounding his opponent in the title fight held in Lilydale.
Going into the fight with a four-win four-loss record in the last year, Cotejos said he and coach Craig Morris had worked to rectify what was causing his inconsistencies.
"I learnt from my mistakes," he said.
"In my losses I kept wanting to look for that knockout and it wasn't working, I was just getting tired. Now I've learnt to just train hard, that's the main thing, and just box."
The plan to wear his opponent down worked a treat in the title fight, with the 27-year-old winning by unanimous decision after four two-minute rounds.
"I remained patient and we boxed and my skills showed up," he said.
"My right hand is my strongest punch, that was hurting him, but what really helped me was keeping him out of range, using my leading hand.
"What worked for me in the fight were my hooks.
"They were really connecting, keeping the jab, keeping him out of range."
It was a cheerful trip back to Sale for Cotejos, as his brother Peter Pirona was also crowned state champion in the heavyweight division.
The brothers often train together, with Cotejos saying things got very competitive when they gloved up.
"We do some sparring, he's my little brother but he's bigger than me so I try and show him who's the bigger brother," he laughed.
Moving forward, Cotejos aims to go for the Australian title, and also hopes to open his own gym after starting a personal training course.
"I'd like to do what my coach did for me and give young fighters a platform," he said.