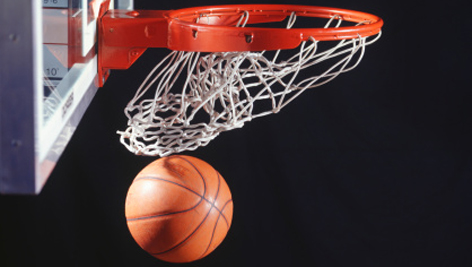 Sarah Luke
SALE hasn't had an ideal beginning to its Country Basketball League season, after suffering through its second loss for 2021.
The Sonics hosted a fresh-legged reigning premier Warragul at Gippsland Regional Sports Complex on Saturday night.
The Warriors had round one off to gather their thoughts ahead of the season, and evidently launched into 2021 in the right mind-frame.
While Jonty McGuiness (12 points), Jake Hutchins (12), Josh Backway (11) and Benjamin Dessent (10) put in admirable efforts for the Sonics, the crushing presence of the Warriors' Luke Mckenzie (20) and Jarryd Moss (18) was hard to lift.
The scoreboard read 53-83 at the final buzzer, and the visitors were able notch to a handy win to begin their 2021 campaign at the lofty heights of the top of the ladder.
Now on two from two losses, the basement-dwelling Sonics have a weekend off to rethink their game plan ahead of their round four clash against Churchill on Sunday, January 31.
MAFFRA has had a slightly more positive beginning to their season, with both men's and women's sides able to notch their second win for the season at the weekend.
Travelling to Lakes Entrance Youth and Recreation Centre on Saturday evening, the Eagles' women opened the evening with an absolute demolition.
The versatile team shared the scoring around, with Lillie Schacht (16), Alex Gallatly (13), Emerson Connolly (9), Madi Shingles (8), Julie Foat (8) and the Biddle sisters Paige (12) and Faith (8) producing most of the goods.
The Pelicans' Chloe Watson (9) and Amber Harrison (6) showed some promise, but couldn't quite keep up with the Eagles' relentlessness, the final score reaching 90-26.
Then it was the men's turn.
In a slightly closer tussle, the Eagles were able to dash the home team's hopes, 91-73.
Maffra's Elliot Hunt had a field day, slotting 24 points, including three three pointers, and teammate Floyd Fulton was not far behind on 20, finding his rhythm within the arc to score an impressive 10 two pointers.
Youngster Coby Burgiel (17) and Marcus Cope (13) were among the Eagles' other high scorers.
Jordi Williams (19), Andrew Savige (11) and James Russell (11) were the highest scorers for the Pelicans.
The Eagles' women would have taken a lot of confidence from their first win, but unfortunately it didn't translate to further glory when they backed up on Sunday with an afternoon game at Cameron Sporting Complex, Maffra.
Facing off against Korumburra, the Eagles eventually lost their grip to relent a respectable 43-63 loss to the Wildcats.
It was a standout performance for Maffra stalwarts Gallatly (17) and Connolly (11), but Korumburra prodigy and Gippsland conference All Star 5 player Grace Matser's 24 points was a tough score to beat.
The Eagles now have a week off to plan their attack against Moe, with all the action set to tip off from 6pm at Cameron Sporting Complex on Saturday, January 30, from 6pm.
IN the only other match for the round, Korumburra managed to save face after a hefty round one loss to Moe by getting the edge over Churchill on Sunday, 90-79.