It was wet, it was muddy, it was fast, and it was tough at Sale United Football Club last Sunday.
The Swans hosted Newborough/Yallourn United in Round 12 of the Latrobe Valley Soccer League.
The reserves kicked-off in a game that was tough from the first whistle.
Both teams worked hard against challenging conditions, with persistent rain softening the playing field and a strong, bitterly cold wind.
Sale United composed themselves well despite the slippery surface, controlling the ball with class and reaping the rewards of good football with two goals in the first-half.
Returning to the pitch after the break, the Swans slotted home two early goals courtesy of Hamish Wain and Christopher Kelsey, earning himself a hat-trick.
However, Sale's dominance of the game soon wavered as the visitors stepped it up, aloof to the increasingly difficult and physically challenging conditions.
Down 4-0, Newborough/Yallourn was determined to regain control of the game, and as Sale's play slumped, they saw an opening.
Using their speed in the forward line and some strategic passes from the midfield, Jonathan Cook and Mark Fairbrother scored consecutive goals for the visitors, closing the gap to 4-2.
With three minutes on the clock, a foul tackle in the goal box from Sale's backline awarded Newborough a penalty kick. Newborough/Yallourn lined up to take the kick and Sale United keeper Xavier Boughton took his stance. The crowd was silent and tension high.
Referee Kieran Dwyer blew his whistle, signifying for the kick to be taken.
The thud of boot-to-ball reverberated across the reserve, quickly replaced by roars from Sale United as young goalie Boughton denied Newborough/Yallourn a third goal.
The reserves departed the field wet and muddied but smiling after defeating the Combine 4-2.
Following the match on Sunday, Sale's reserves are seventh on the ladder while Newborough/Yallourn is sitting ninth.
Sale United's senior men headed into Round 12 on a high.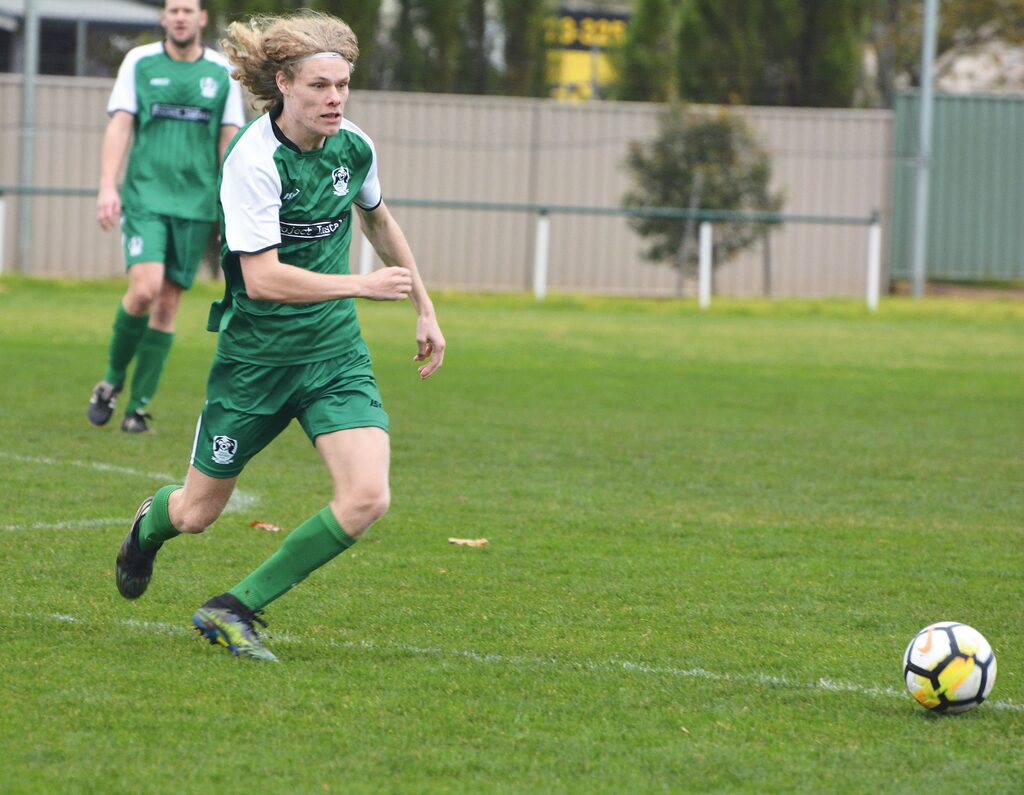 The play was fast and erratic; bodies slid along the ground left, right and centre. Early on, Newborough/Yallourn proved that these were their conditions, controlling the ball and the game.
At half-time, the visitors were ahead 2-0.
After the break, the teams returned to the field, boots sloshing in the muddy earth.
Despite previous games which have seen Sale United enter the second-half fired up and determined to win, the Swans failed to get out of first gear, resulting in two more goals from Newborough/Yallourn's Dylan Fairbrother.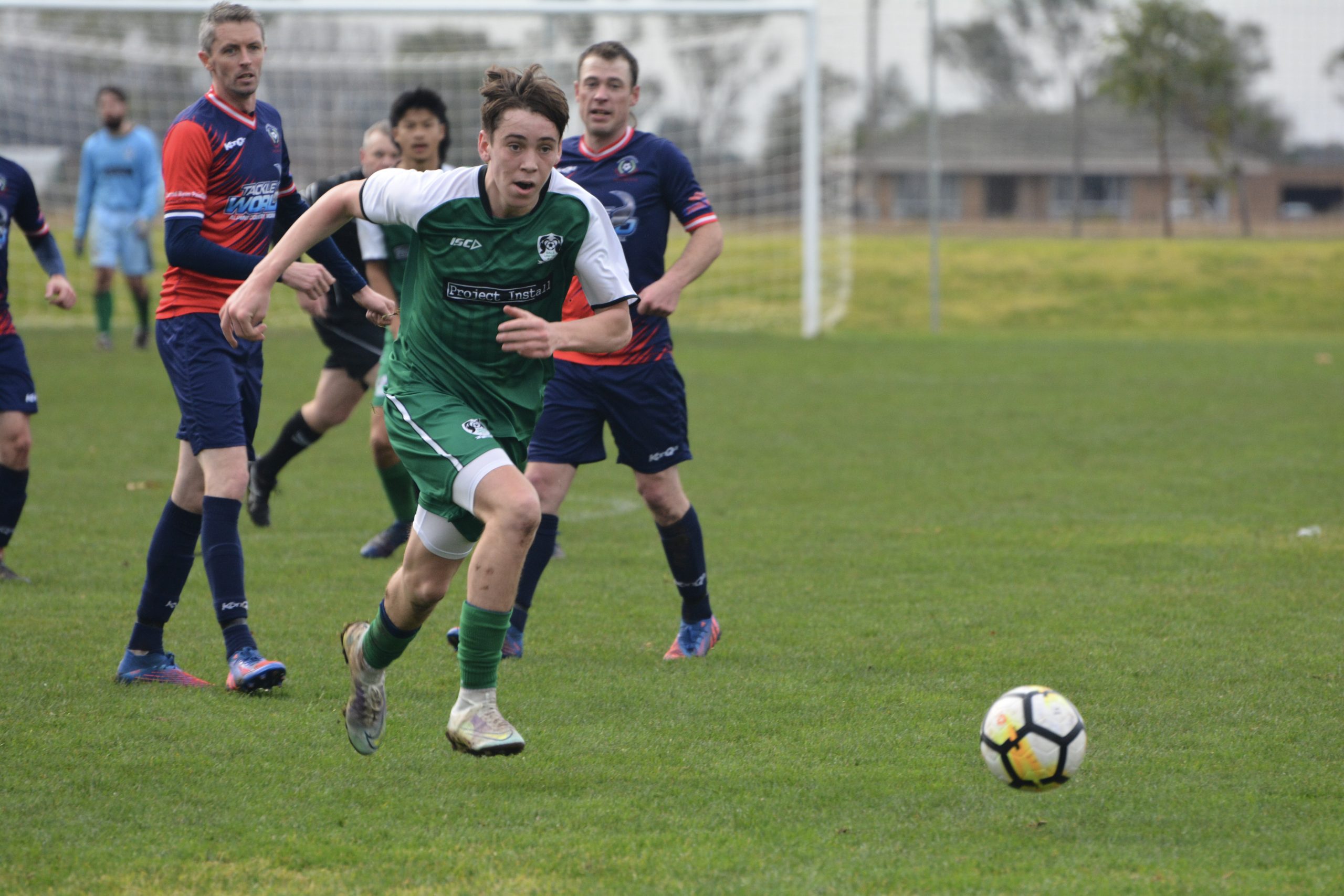 Fairbrother is the LVSL's second-highest goalscorer this season, with a total of 14 goals.
Just as the rain began to bucket down, 90 minutes were over, and referee Ian King blew his whistle.
Deflated and sore, Sale United retreated to the comfort of the showers following a 4-0 loss.
Sale United hit the road this Sunday, heading to Traralgon to play Traralgon City.