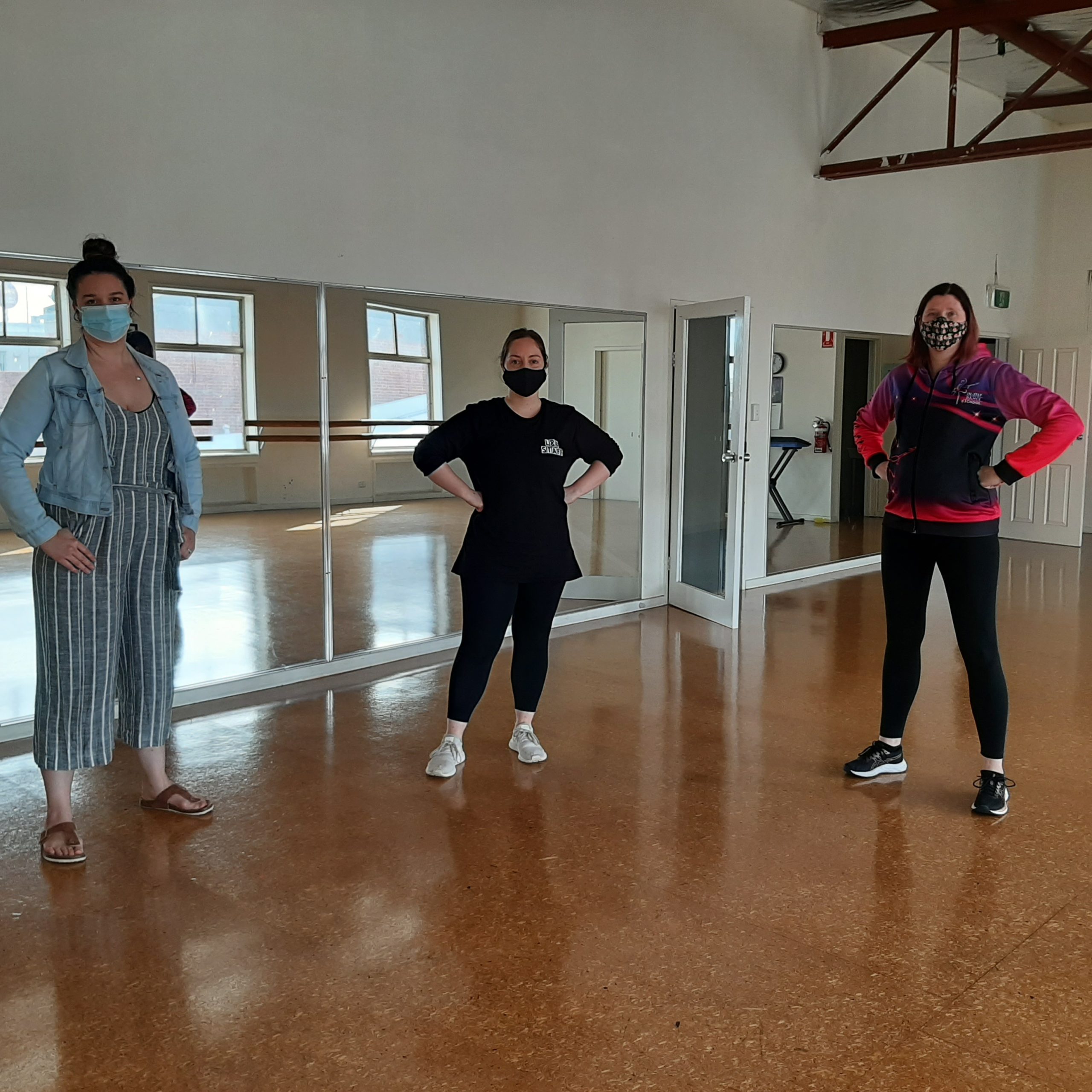 Liz Bell
LOCAL dance schools believe they have been "unseen, unheard and ignored" by the bureaucrats who put together the state government's 'roadmap' plan, after the latest easing of restrictions left them out, again.
Open for just over three weeks since March and now unable to operate until November 23, the schools are furious they have been placed in the same category as indoor gyms and must remain closed, while community sports have been given the green light to operate.
Leaps and Bounds Dance School owner Jenny Cumming said it was clear the people making the decisions had no idea of what went on in a dance class.
"I'll bet if Dan Andrews had a daughter who did dance school, it would be a different outcome," Ms Cumming said.
"What confuses us in the dance community is that community sports that involve close contact and tackling can operate, however we don't do any of that, and we can't.
"We have huge spaces so social distancing isn't a problem, and we have strict hand hygiene practices and insist on face masks to and from the studio.
"And we provide so many kids a safe and uplifting place to come, to escape for an hour or more a week and do something they're truly passionate about."
In-Step Dance School co-owner Melissa Hall said dance classes had been overlooked by the Premier, who hadn't considered the importance of the wellbeing, social and physical outlet they provided for young people.
According to the Australian Sports Commission, in 2017 dance was the most popular after-school activity for girls in Victoria.
Ms Hall said if the restrictions weren't eased for dance schools soon, by the time November 23 came it would be the end of school and dance classes would be "over and done with for the year".
"We are trying to get our voices heard, but we are not as big as some of the other industries, like hospitality, and so we feel like we've fallen through the cracks and have not been listened to."
Across the state, the dance industry is calling for dance schools to be reclassified immediately, and those with students aged 18 and under to reopen now, or in line with schools.
Dance Arts Alliance chairman Mike Harrison-Lamond said it was a "disgraceful way to treat an industry that provides incredibly important social, physical and mental development in the lives of young Victorians".
"In June, the Victorian government acknowledged us as a low risk activity and we went back in line with schools. Now they think we are the same as gyms, it makes no sense," he said.
"Children can learn dance in their local primary or high school, yet a professional school can't open to provide the same service"
Mr Harrison-Lamond said dance schools contributed $300 million a year to the Victorian economy and supported teachers, independent dance artists, theatres, dance wear shops, and other related retailers.
Ms Cumming, who operates schools in Sale and Yarram, said the dance community had already been hit hard by the pandemic, with most not eligible for any of the earlier rounds of government support until the new sole trader grants of $3000 came in.
Most schools have been able to run some online lessons for smaller numbers of clients, but Ms Cumming says that was not viable for the majority of clients, particularly with regional internet problems.
While a survey by AusDance showed that 92 per cent of studio owners across the state feared their businesses would not survive until March 2021, both Ms Cumming and Ms Hall say they had good support and believed they would scrape through.

"We will get through because we have strong support from our clients and the community, but it still means we have lost a lot of money and all our plans have been shattered," Ms Hall said.