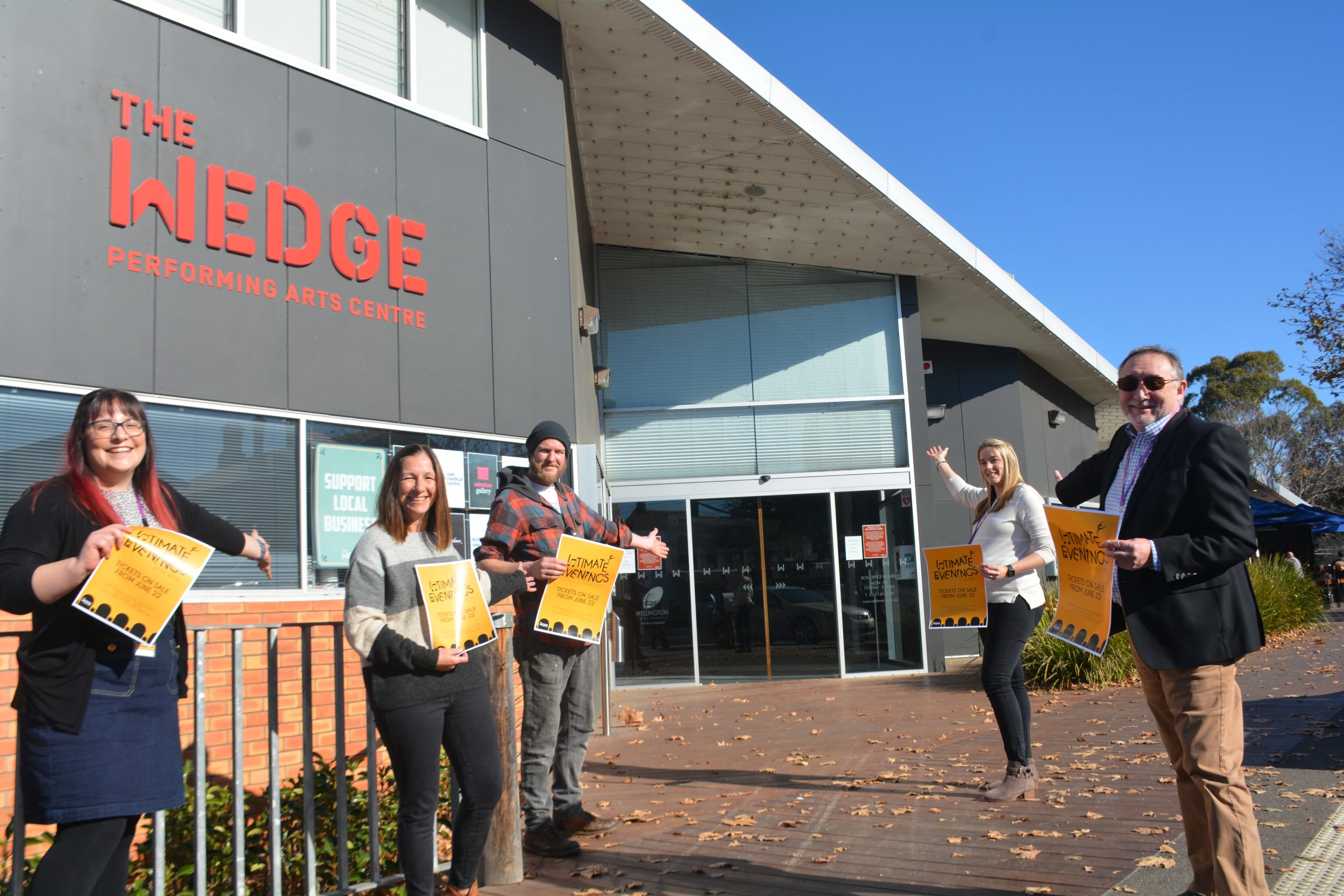 IN a first for regional Victoria since the easing of restrictions, The Wedge performing arts centre in Sale will host outdoor shows from next week, beginning with 'stage door twilight sessions'.

Every Friday and Saturday night from September 25, a diverse range of local performers will take to the outdoor stage overlooking the Port of Sale.

They will perform before groups of up to 50 people, socially distanced, under new step three rules set out by the Victorian government.
The twilight sessions will showcase some amazing local talent during coming weeks, including Imogen Price, FRANK, Harry Hookey, Micka Harrington and Erin McKinney, as well as a special Book Week and a Halloween performance.
There will be specially designed seating arrangements which will adhere to the 1.5 metre social distance rule, and to sweeten the deal, The Dock will also be on hand serving food and drinks each night.
The Wedge acting performing arts director, Melissa Forlano, said The Wedge was leading the way in getting the performing arts up and running again in Regional Victoria.
"Performing artists have taken a huge hit in 2020 because of restrictions, so it's important we get the industry up and running as soon as possible," she said.
"We're hoping it will help our region in the long road to recovery and provide some kind of normality."
The Wedge will also be wrapping up its online events in the coming weeks, with the final of its popular Saturday night trivia set to cross live from the twilight sessions' on September 26.
Trivia buffs will still need to link in online. The QuaranTONY Awards Part II wraps up on October 8.
The popular short film festival is expected to feature more amazing local talent including musicians, film makers and musical theatre artists.
Entries will be judged in an interactive online event via Zoom.
For more information or tickets, visit thewedge.com.au.