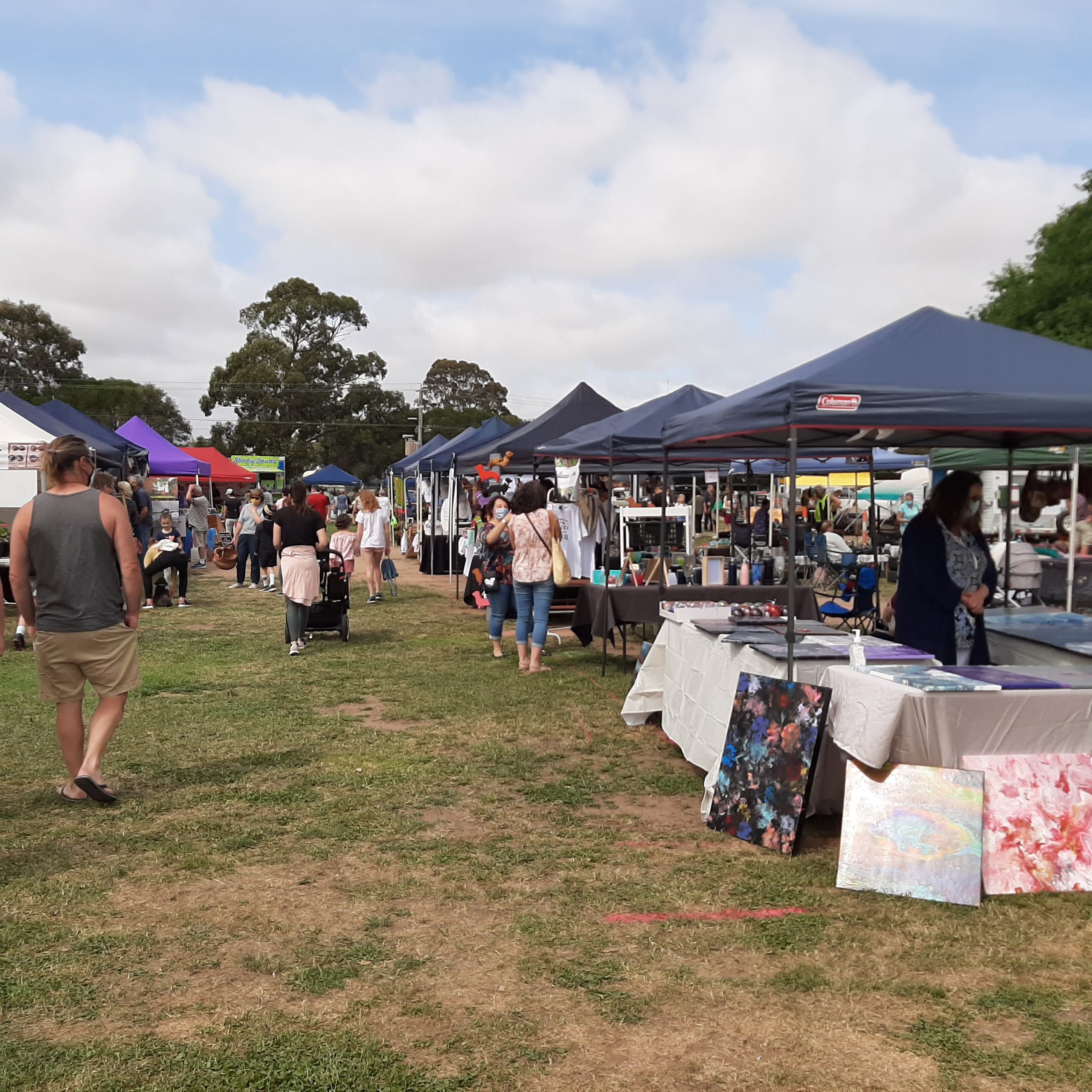 GIPPSLAND'S vibrant market scene is starting to re-establish itself as restrictions ease and the calendar inches towards Christmas.
Many markets are back on around the region, bringing people out of hibernation just in time for some serious festive season shopping.
Sale Producers Market was a hit on Saturday as locals and visitors went along to enjoy the divine weather, get their market fix and snap up a home produced goodie or two.
Organisers of another one of Gippsland's popular markets, Sale's Sunday Variety Market at Canal Reserve, are planning to open just in time for Christmas, after a forced coronavirus hiatus.
For the past 43 years, the market has been run by a dedicated but small band of volunteers who have always arrived early to set up so that visitors could enjoy refreshments and hot and cold breakfast food.
However, this year because of social distancing requirements, there are expected to be some changes.
There will likely be limited or no food served, no food sampling and no tables and chairs at the market.
The monthly market raises money for charity and is an outdoor market featuring a wide variety of plants, woodwork, clothing stalls, trash and treasure, bric-a-brac, arts and crafts, barbecue and food stalls.
The market is set to recommence on the third Sunday of December, beginning at 7am and finishing at 1pm.
Depending on COVID-19 protocols, social distancing requirements will most likely still be in place at all outdoor and indoor markets across Victoria.
Face masks are mandatory (unless for medical reasons) indoors, and should be worn outdoors if social distancing cannot be maintained.