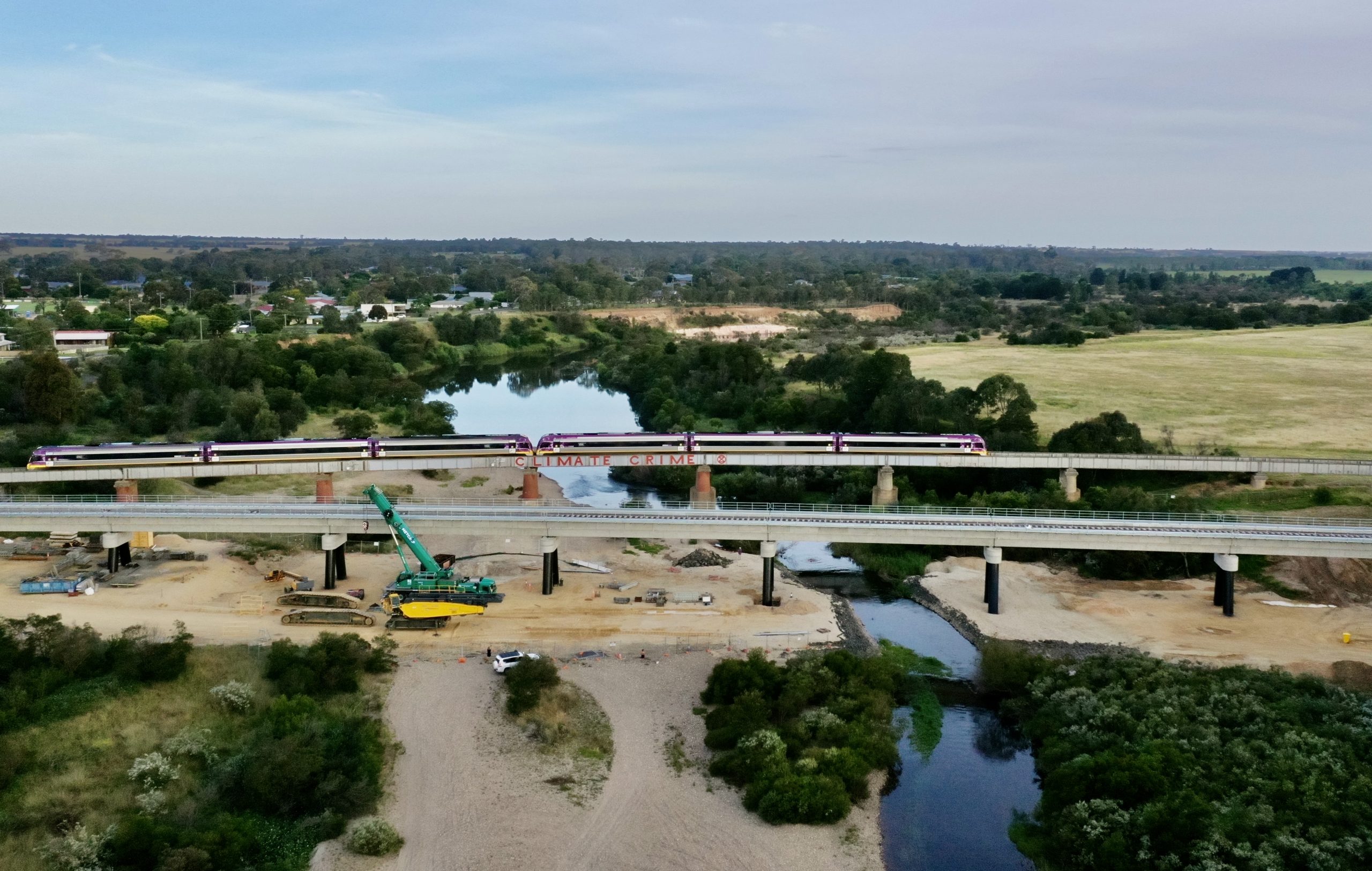 PASSENGER trains on the Gippsland line will be able to travel at 90 kilometres per hour over the new Avon River Rail Bridge at Stratford, from next Monday, December 7.
It will be a welcome improvement on the 10kmh speed limit on the old bridge, which was crossed by a train for the final time on Friday night.

To allow for final works, coaches are replacing trains on sections of the Gippsland line until December 6.
People are being encouraged to plan ahead and allow extra travel time this summer, with work on the state government's 'Big Build' to push ahead to deliver better transport across Victoria.
Much of the summer's work will centre around Melbourne's west, with buses to replace trains between Laverton and Werribee until December 6 while crews complete the new Werribee St rail bridge by the end of summer.
Work will also continue on more than 20 level crossings across Melbourne, with buses replacing trains for around a week at a time for works in Pakenham, Lilydale, Mooroolbark, Edithvale, Chelsea, Bonbeach and Glenroy Rd, where the level crossing will be closed for seven weeks from January 8 as works ramp up for the new rail trench.
The Metro Tunnel is a year ahead of schedule – with the rail tunnel excavation at State Library Station to be complete next month and tunnelling from Parkville to the CBD.
Annual maintenance on the West Gate Bridge will take place from Boxing Day until January 6, with three of the five outbound lanes to be closed and overnight closures affecting inbound lanes.

The West Gate Freeway will close in both directions at Grieve Parade between January 6 and 11, and inbound M80 traffic will be detoured, as crews on the West Gate Tunnel project demolish the southbound bridge before rebuilding it.

For six weeks from January 11, both inbound and outbound ramps from the Princes Freeway to Geelong Rd and the M80 inbound ramp to the West Gate Freeway will also be closed.
From early December, large concrete segments will be taken to Footscray Rd to build an elevated road as part of the West Gate Tunnel project.
Motorists using CityLink and the M80 Ring Road should only pass when it is safe.
Buses will replace trains until December 2 and for five days in January as part of the Cranbourne Line Upgrade.
The Monash Freeway's new electronic road management signs will undergo testing to keep the 460,000 vehicles who use it each day moving, and overnight closures and daytime lane closures will also continue over the coming months as crews work to add 36 kilometres of extra lanes to the Monash and Princes freeways.
For more information about planned disruptions during summer, visit bigbuild.vic.gov.au/disruptions.