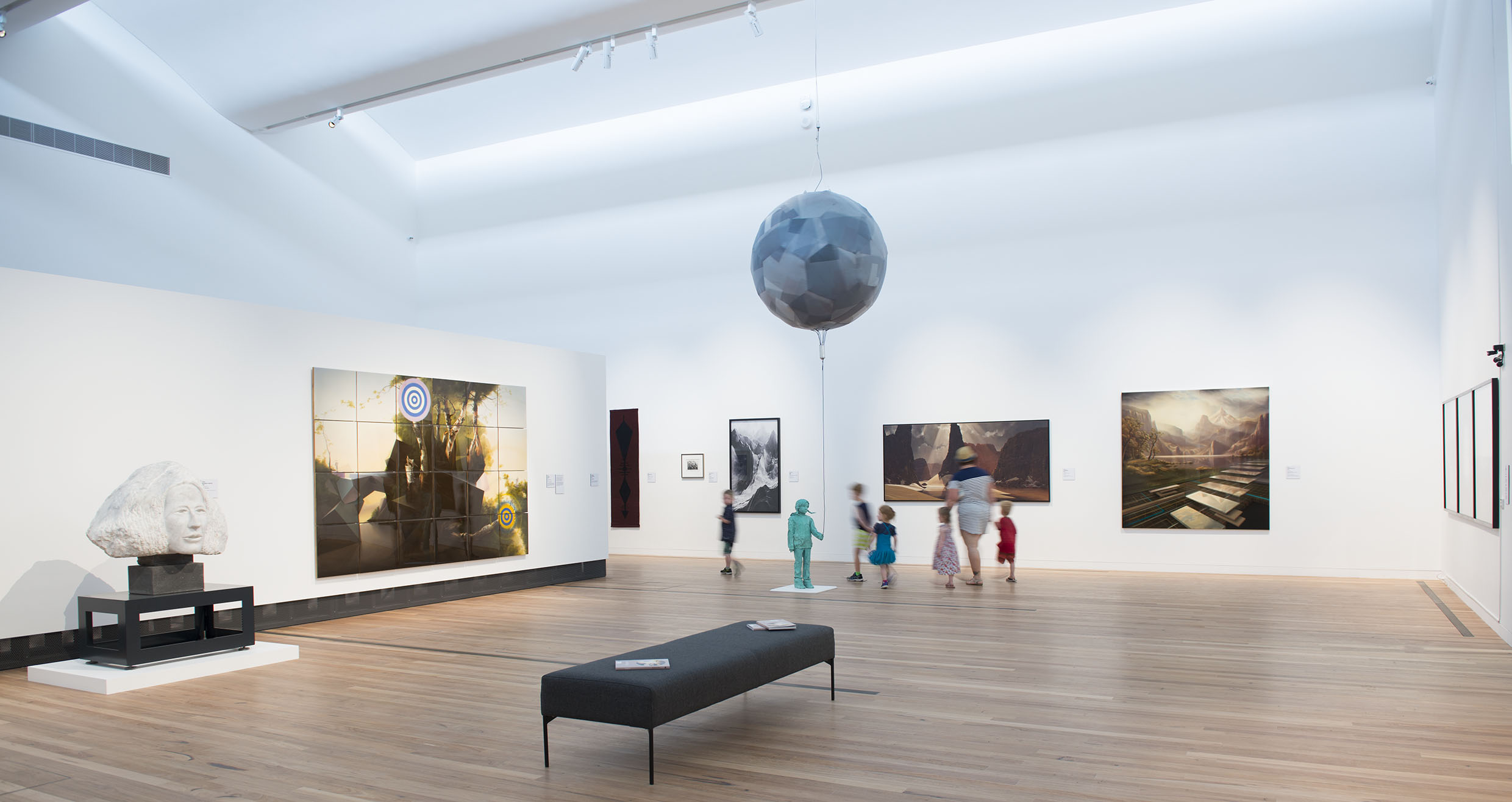 Archibald tour coup for Gippsland Art Gallery
THE first philanthropic foundation dedicated to the Gippsland Art Gallery has been created.
The Gippsland Art Gallery Foundation has been created as a charitable trust fund to help the gallery acquire major artworks and projects to support its growth and promotion.
Managed by an independent board of directors, the foundation will become the philanthropic lifeblood of the gallery. Funds received from donations and bequests will be invested by the foundation to create perpetual income for the gallery, ensuring it continues to grow and play a vital role in the cultural life of Gippsland for years to come.
Attempts to create a foundation for the gallery in 1995 and 2013 failed because of insufficient initial funds.
The foundation's aim is to purchase works to strengthen the gallery's art collection and increase its attraction of people to Wellington Shire. The foundation allows people to donate and receive tax deductibility, as well as participate in member's events and showcases.
Financial support from the foundation will be directed into major artworks and projects outside the normal capacity of the gallery only, with day-to-day operational costs continuing to be met by Wellington Shire Council and the state government through Creative Victoria.
Direct donations of cash can be made at any time, and all donations of $2 or more are fully tax deductible. Those making a donation or leaving a notified bequest to the foundation of $5000 or more will be eligible to join the John Leslie Society, named after the gallery's inaugural patron, John Leslie OBE (1919-2016).
Founding chairman John Gibson said the foundation was the brainchild of Mr Leslie, whose support for the gallery over the years amounted to about $2 million.
"John believed everyone could be philanthropic and contribute no matter how big or small, and that is why the foundation was established," Mr Gibson said.
"We have a fantastic art gallery and gallery collection which we want to increase. The six-member board has been working online to progress the foundation's establishment and is looking forward to a public launch with community members."
While the Gippsland Art Gallery Foundation was established in late April, the global pandemic has delayed the announcement until now.
The foundation will receive an early boost, with $200,000 donated from the John Leslie Foundation.

Mr Leslie instructed trustees to donate the final $500,000 from his philanthropic entities to the gallery.
Trustees have brought forward the initial $200,000 of this $500,000 donation to launch fundraising efforts of a newly-formed GAGF. The remaining $300,000 will be donated upon winding up of Mr Leslie's philanthropic entities or earlier at the discretion of the trustees.
The John Leslie Foundation also donated $20,000 towards the legal and other costs of establishing the GAGF.
For more information visit www.gippslandartgallery.com/foundation, email galleryfoundation@wellington.vic.gov.au or phone John Gibson on 0417 361 729.