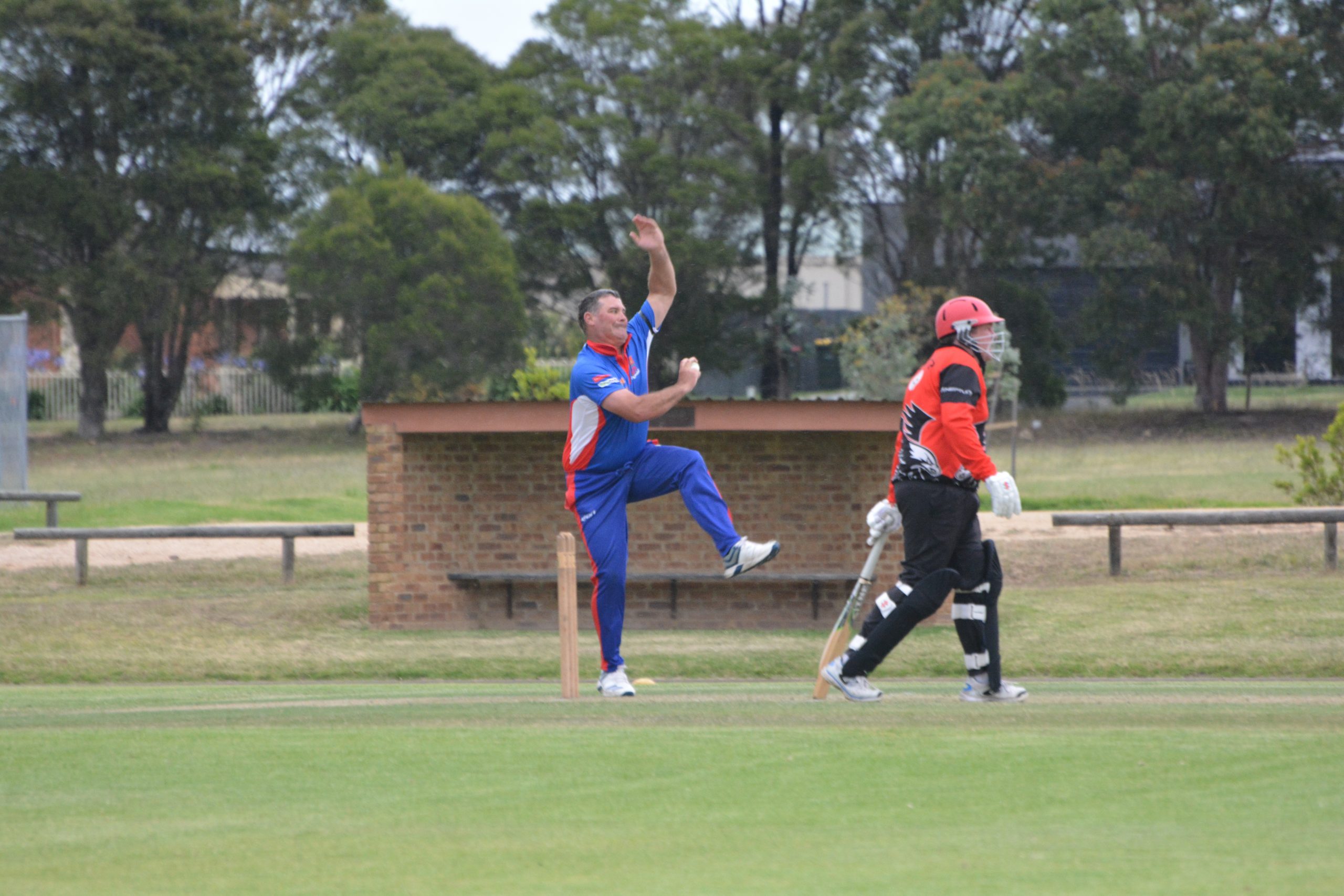 Liam Durkin
TEAMS across the Sale-Maffra Cricket Association will be aiming for an early Christmas present in the final round before the mid-season break on Saturday.
Longford and Rosedale-Kilmany will meet at Stephenson Park in a match expected to be played at a finals-like intensity.
Both teams are still yet to record a win in 2020-21, and barring a tie, one will go into the new year with a victory under their belt.
The Lizards showed good signs last week and were able to score a healthy 194 against a Stratford team which has only lost one game so far this season. In the aftermath of that performance, Longford may have labelled it a 'platform game' on which to build on for their clash with the Warriors.
Lincoln Rolfe stood tall with 62 batting at first drop, and will want to back up that effort.
With the ball, Andrew Tyson has been bowling well and is currently in the top four on the wickets aggregate for the league.
Rosedale-Kilmany finds itself in a must-win position in order to keep its finals hopes alive.
The Warriors haven't been able to put it all together this season, with some competitiveperformances and honourable losses not translating to anything on the points tally.
Proven performers on the big stage, Rohan Diamond and Brad Scott could be charged with compiling a match winning score or bowling a destructive spell to ensure the team stays ahead of the game.
Wicket-keeper Josh Carter made some handy runs last week, and should have his confidence up as a result.
SALE and Bundalaguah will go into their match at Sale Oval coming off wins.
The Swans can solidify their position in the top four with victory, while the incentive for the Bulls will be to go into the break ahead of their current three-win-three-loss record.
Although one game might not make that much difference in the long run, psychologically at least, it could have a huge meaning for the Bulls players when they return.
Jake Wynd is enjoying batting in the top order this season, and has made runs in pretty much every game. Wynd is averaging a strong 34.6, and is showing remarkable maturity for someone who is only a year out of under 18s.
Sale will be out to make it back-to-back wins, and might be going into this match with the same mentality as it did in its victory over Collegians four weeks ago. In that game, the Swans bowled a star studded College out for 80, and given Bundalaguah's firepower, could be looking to implement a similar plan this time around.
Sale bowlers seem to know their limitations and never go for too many jackpot balls – instead preferring to grind batsman down until eventually they try to create a shot that isn't there.
Seamers Ben Jones and Andrew Nicholas have worked well in tandem this season, with 19 wickets between them, and will want to see the partnership prosper again tomorrow.
BOISDALE-BRIAGOLONG will face a good test when it takes on Maffra at home.

The Saints have been doing more things right than wrong in the past couple of weeks, and will be hoping it all comes together against the ladder leaders.
A nine-run loss to Collegians a fortnight ago proved Boisdale-Briagolong wasn't that far off the top four teams, while the side posted a statistically above average total at Bundalaguah last week.
Plenty of players in the Saints camp have got to scores of 20 recently, and the challenge will be to convert those starts into half-centuries and possibly even 70s or 80s.
Toby Leeds continues to be a pillar for the team, and is averaging 51.25 with the bat – the highest of any player in the top five on the league batting aggregate.
Usual opening bowler Jonny Lash has been used strategically in recent weeks, coming on around the 15-over mark after the power play to contain the situation.
It will be interesting to see if Lash is withheld until this point on Saturday if Maffra opening batsman Daniel Bedggood has another day out. Bedggood slayed 107 dragons in 90 minutes last week, as ball after ball sailed past or over the boundary.
In what was surely one the most extraordinary displays of hitting of a cricket ball those watching had ever seen, Bedggood could be on for similar heroics if he really gets going on Saturday.
The Eagles will remain the only undefeated team if they win.
COLLEGIANS will host Stratford.
College is only one win behind the Redbacks, and could go to equal second if it wins and Bundalaguah beats Sale.
After suffering a pummelling last week, College players have more than likely put last week's game to one side, knowing they were on the receiving end of a freakish occurrence which might not happen again for some time.
The Morrison experiment of batting brothers Tom and Charlie at three and four respectively seems to be kicking along nicely. Both scored half-centuries against the best team in the competition last week, and should be feeling good about themselves.
Stratford will take a five-match winning streak into the game, and some absolutely hot form to go with it. The Redbacks have scored 770 runs in the past three weeks, with their lowest total still being 235.
Stratford proved last week you don't have to smash the ball to register huge totals, as only 68 runs came in boundaries.
Like in previous years, the Redbacks haven't relied on two or three players to carry the load, with everyone in the line-up capable of contributing with bat and ball.

Taylor Tatterson was the man who did it last week, but Saturday presents a new opportunity for anyone of Cormac Hassett, Bohdi Walker or Chris Aurish to own the crease.