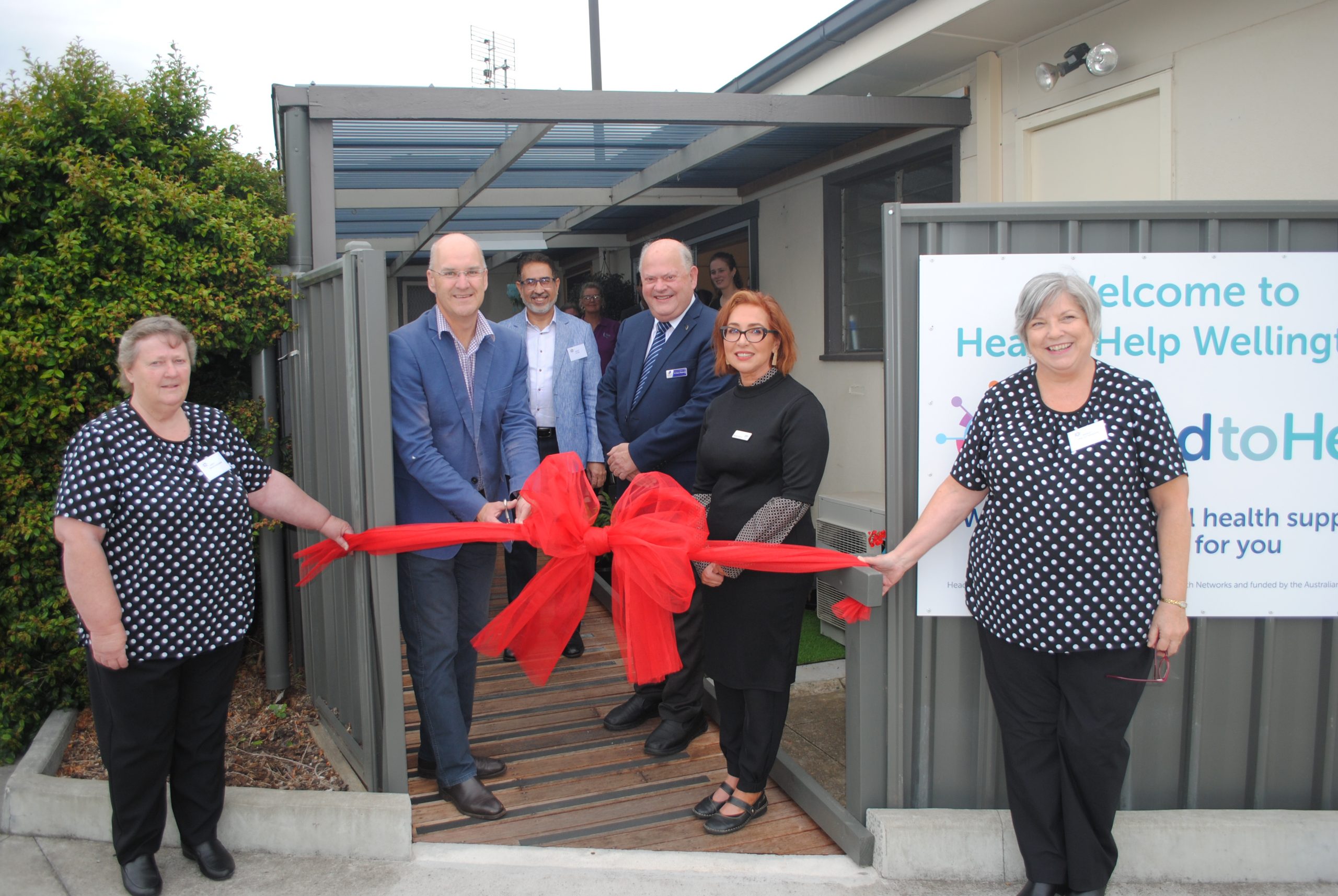 Liam Durkin
THE Sale HeadtoHelp hub has been officially opened.
While the Sale hub has been operational since September, the recent official opening presented the first opportunity for dignitaries including Wellington Shire mayor Garry Stephens and Gippsland South MLA Danny O'Brien to gather and cut the ribbon.
Located in the Inglis Medical Centre complex, the HeadtoHelp hub has been established to provide a service to those needing mental health care and support in Wellington.
With the effects of mental health exacerbated in the past 12 months, Gippsland Primary Health Network chief executive Amanda Proposch said the new service was timely.
"The HeadtoHelp initiative has been so important because of the lockdown throughout Victoria that occurred last year," she said.
"It's been an important response to the impact on our mental health and wellbeing.
"The HeadtoHelp service provides people with free access to a multi-disciplinary team of people, who are trained to provide clinical counselling and psychological care at the earliest point of need.
"It's been such a vital initiative across Victoria and in particular for Gippsland, and having it here in Wellington truly meets a need for the community.
"We're seeing from the data that the majority of the people coming to the hubs are in that moderate or unwell state, so that moderate level is indicative of people actually needing help.
"I'm really pleased to see a need being met and we heard for a long time access to services or visibility of services or long wait times was a real difficulty for people, particularly for people living with mental illness."
The hub offers a range of services, with help from social workers through to professionals who are specialists in dealing with people who are struggling with alcohol and drugs, and even people with lived experience of mental illness.
As Dr Yousuf Ahmad from Inglis Medical Centre said HeadtoHelp differed from the often sterile environment of doctors' offices and waiting rooms.

"It's different in a way that it's a very welcoming space," he said.
"There are no barriers.
"You can come and have a chat – if you want to have regular therapy you can have that as well.
"People can come for short term care, even just one counsel, something they want to clarify, they need help – they can do that.
"It is not just about people who are suffering from mental health, it is also for the families, the carers.
"We will provide any care they need if they have psychological or social issues, and if we can't provide the service here, we'll link them to the appropriate services across Gippsland.
"Our aim is to remove that stigma and provide a service in a very efficient and at the same time respectful manner so people can actually feel welcome to come and access this help."
There is also a HeadtoHelp Gippsland hub in Warragul, and almost 500 people have already utilised the service across the two locations since opening.
HeadtoHelp is a free service funded by the federal government and supported by Gippsland Primary Health Network.
Those wishing to access HeadtoHelp can do so without a referral, with the centre open weekdays during business hours.
People have been encouraged to phone 1800 595 212 to help streamline the process of getting the service that best suits their needs.
The Sale HeadtoHelp hub is at 10 Inglis St.