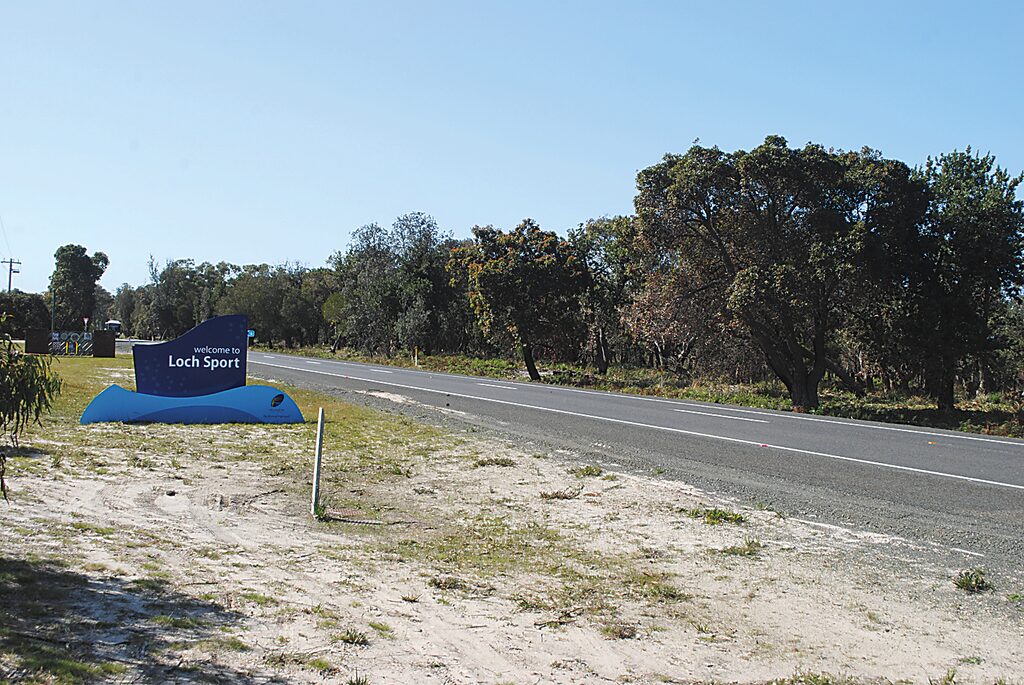 Josh Farrell
A GROUP of Loch Sport residents is calling for the creation of a memorial park in the town to allow locals to have a site to remember loved ones who have died.
The town currently has no place for locals who have died to be buried or have their ashes interred, and many are laid to rest in Longford or Sale.
Loch Sport Community Representation Group secretary David Kiely said the group had begun a petition to gain an understanding into community desire for a memorial park to be created in the town.
"A couple of people came up to me and said 'look, we have had family in town lived here three or four generations; they've passed away and we still have the house, but there is nowhere to remember them'," he said.
Mr Kiely believes this a great opportunity for former and current Loch Sport residents to think about having a place to remember loved ones who have died.
The community representation group has not selected a site in the town for a memorial park, but believes once it has enough support, it will allow it to go to council with the proposal.
"I can't see any issues," Mr Kiely said.
"It's a very basic idea.
"It's not as if we are asking for something really elaborate — it's just a piece of land."
The group will look to engage council on where a site could potentially go to ensure that a memorial would not disrupt the natural beauty of the town.
"We don't want something that is going to be in people's faces when you're sitting on the beach.
"We want somewhere serene and quiet where people can drive to."
He has a vision of a park with garden beds and benches where people can go and sit to give themselves the opportunity to remember loved ones and to reflect on memories of those who called the town home.
The group wants the memorial park to be for anyone who has lived in Loch Sport.
"Anyone who has had relatives down here or have passed away down here or have had an interest in Loch Sport at some time — I think those that are going to be interested are those that have lived here," Mr Kiely said.
"If you have lived here for 30 to 40 years, you must have a love for the place."
Mr Kiely believes that local residents would volunteer to ensure the upkeep of the memorial park.
"There will be plenty of volunteers willing to do it," he said.
"A lot of it is going to be maintained by the families themselves … the general garden beds; I'm sure people would love to be involved in the gardening," he said.
The petition currently has 142 signatures, and Mr Kiely hopes that can grow to a few hundred before they decide to approach council with the proposal.