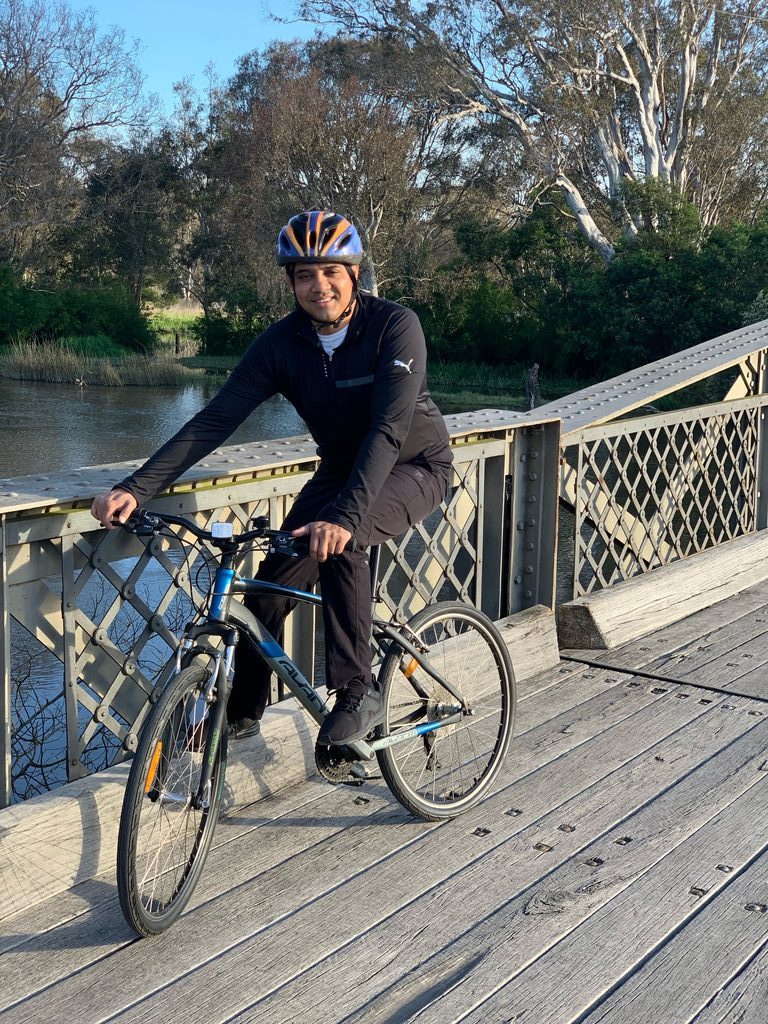 One in five Australians live with chronic pain, and Sale physiotherapist Mouli Balaraman is trying to help bring funding and understanding to the Gippsland region.
Chronic pain is a big problem in regional Victoria, according to Mr Balaraman.
"Regionally it is definitely bad, probably because of the demographic, socio-economic situation, age of the population and the availability of specialists for care, and opportunity for professional development," he said.
Mr Balaraman, who has lived in Sale for 16 years, began his physiotherapy work in India but came to Australia to further his studies.
"I was busy [in India] but the outcome was not to my expectation — 10 people walk in and I want all 10 of them to be happy," he said
"I want people to walk into my clinic and I want to make them better and sometimes I couldn't do it."
This desire to help his clients is what encouraged Mr Balaraman to search for better ways to treat chronic pain.
In doing so he came across Pain Revolution, a grassroots organisation finding new ways to understand and treat pain for Australians, and looking to bring treatments to regional areas.
Pain Revolution provides support to local health professionals to become pain experts and to spread the word in their community and educate other professionals.
Chronic pain is estimated to cost almost $144 billion in Australia, but Mr Balaraman says this can be significantly reduced by taking an active approach.
Many factors can influence pain.
"Fear and anxiety can increase your pain, lack of sleep can increase your pain, lack of exercise can increase your pain," he said.
"Because of the pain you avoid activity and that leads to deconditioning and because of deconditioning you are worried again and it turns into a vicious cycle," he said.
Mr Balaraman said when someone faced chronic pain in their back, for example, they often protected it.
They may not bend to tie their shoe laces or pick up things of the ground.
By doing this they felt they were protecting their injury.
But by finding the influencing factors and taking a biopsychosocial model, good results could be achieved.
This approach looks at the biological, psychological, and social factors play a significant role in disease causes and treatment.
Mr Balaraman is attempting to ride his bike 450 kilometres during October to help raise money to broaden the capabilities of the training Pain Revolution provides.
He has currently raised $880 of his $1000 goal, and hopes he can hit that goal by the end of the month.
Mr Balaraman is the co-founder of Truecare Physiotherapy, Sale.
To find out more about Pain Revolution, visit www.painrevolution.org