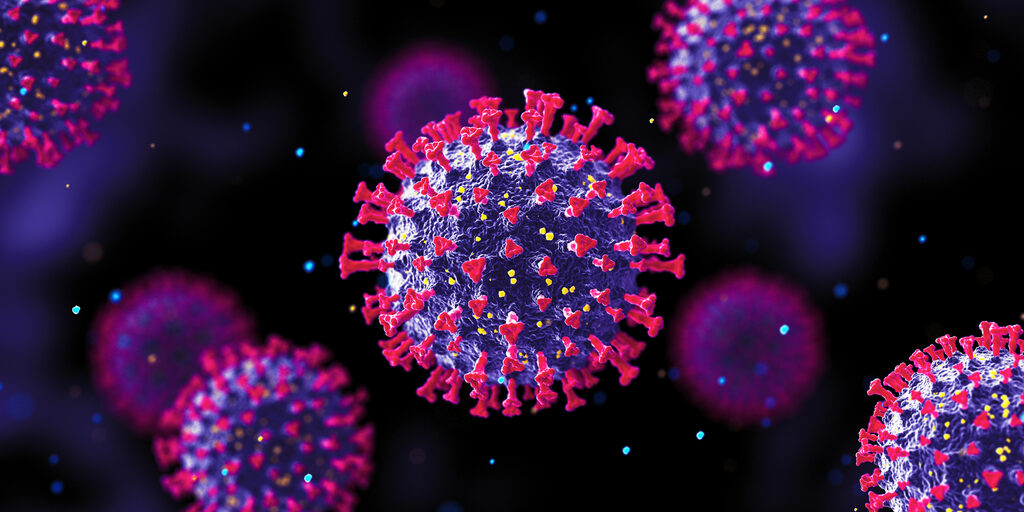 COVID numbers and sites are beginning to rise in Wellington Shire, with local venues including a local school, a café, an aged care facility and a hotel — while two of Esso's offshore platforms had to be evacuated because of a positive COVID case.
An Esso spokesperson confirmed an offshore worker tested positive for COVID-19 after returning to shore.
All non-essential personnel from two platforms were returned to shore on Sunday, while a skeleton crew of eight remained.
Offshore workers are required to undertake a rapid antigen tests on arrival at the Longford Heliport.
The spokesperson said the COVID-positive worker was isolating at home, and was asymptomatic while offshore.
The company's COVID safe protocols are underway, including deep cleaning.
"There is no risk to gas supply," the spokesperson said.
Electrical Trades Union organiser for Gippsland, Peter Mooney, said he understood all non-essential workers — about 35 of them — had been evacuated from the Tuna platform.
He confirmed one worker had tested positive when returning to shore after undertaking a rapid PCR test, which Esso has introduced as part of its protocols.
Mr Mooney said all the evacuated workers were being quarantined in hotels in Sale, until they received negative test results.
"I think Esso's handled it pretty well," he said.
Meanwhile, Pastry and Pieces Bakery and Café in Sale informed customers via social media that one of its staff members has tested positive to COVID-19 on Sunday.
The staff member worked at the shop between 10.30am and 4pm on Tuesday, October 19.
"We will be closed Monday the 25th of October and will be taking all precautions to ensure we will be safe and ready to open again ASAP," Pastry and Pieces advised via its Facebook page.
"All required staff will be tested whilst we wait to hear back from DHHS on our next steps."
Parents at St Thomas' Primary School, Sale, were also notified of a COVID case at the school at the weekend.
In an email to parents, principal Anita Little said families associated with the class had been notified on Sunday.
All students in Year 3, their teachers and support staff have been asked to isolate for the next 14 days and undergo COVID testing.
"My understanding is that only students within the Year 3 classroom need to be COVID tested," Ms Little wrote.
"The Department of Health and Human Services will manage and be in communications with specific families as necessary."
Glengarry Hotel management found out the pub was an exposure site on Friday via social media, but had not yet been contacted by the Department of Health and Human Services.
The exposure took place from 5.30pm until 8.15pm.
The hotel was closed today for deep cleaning.
Ashleigh House Aged Care facility in Sale confirmed this morning that a worker at the facility had tested positive to COVID.
One resident who spoke to the Gippsland Times said the facility had gone into lockdown.
"We are confined to our rooms at the moment," he said.
Ashleigh House chief executive Chris Beckman said no staff or residents were exhibiting symptoms, but the facility would remain in lockdown until all staff returned negative test results.
"We are engaging with the Department of Health for more testing kits and more PPE," he said.
All staff have been vaccinated against COVID, along with 93.5 per cent of residents.
The small number of residents who had not been vaccinated were unable to be medical reasons, Mr Beckman said.
"We are in a really good position to contain this.
"We have not been classified as a tier one exposure site by the Department of Health."
A COVID-positive patient was managed at Sale Hospital last Thursday in the emergency
department, and protocols were followed to make the site safe.
It is open, but Central Gippsland Health advises people who do not need emergency care should contact their GP for assistance.
No Sale exposure sites were listed this morning, indicating authorities are confident in the tracking and tracking systems at these sites.
Wellington has 23 known active COVID cases, of the 653 known cases in Gippsland.
Nearby Latrobe has the most active cases of any Gippsland municipality, at 332, and a number of exposure sites listed.
To meet an increasing demand for COVID testing services in Wellington Shire, the Wellington Respiratory Clinic has increased capacity for additional testing with the support of Central Gippsland Health.
Planning is also underway with Wellington Shire Council to have a drive through testing site established from Wednesday.
Details will be released once finalised.
Those who have symptoms or who are a tier one exposure site primary close contact must isolate at home.
If you require urgent testing, the Yarram District Health Service drive through site is open from 10.30am to 11.30am weekdays.
For information about exposure sites, click here.