Inspired by the Young Archies, the children at the Longford Preschool (Uniting) hosted their own art show last week, which they named the Young Longies.
The art show featured portraits drawn by children of someone special in their lives as well as other art work, including pieces inspired by the kindergarten's bush and nature program and its Japanese language program.
The families of children and members of the wider community visited the art show, including special visitor Meg Bye from the Gippsland Art Gallery Sale.
A kindergarten spokesperson said the art show was also a great way to connect with kindergarten families and Longford community when COVID had placed restrictions on families and visitors spending time at kinder.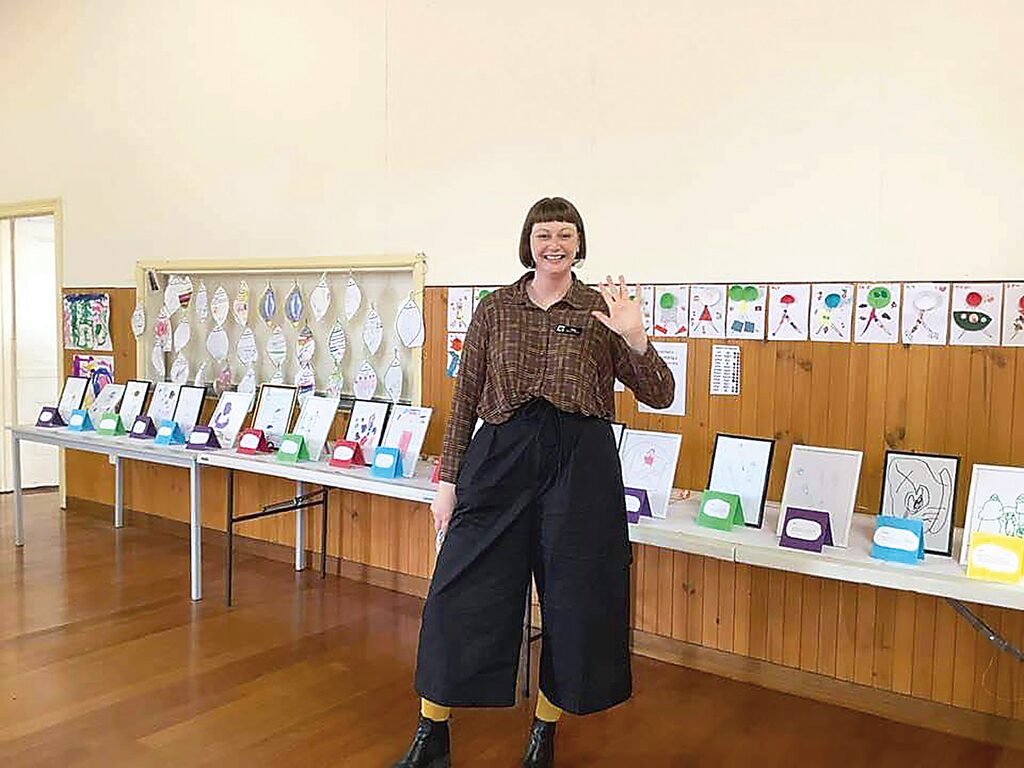 Meg Bye from Gippsland Art Gallery Sale was a visitor to the Young Longies exhibition.