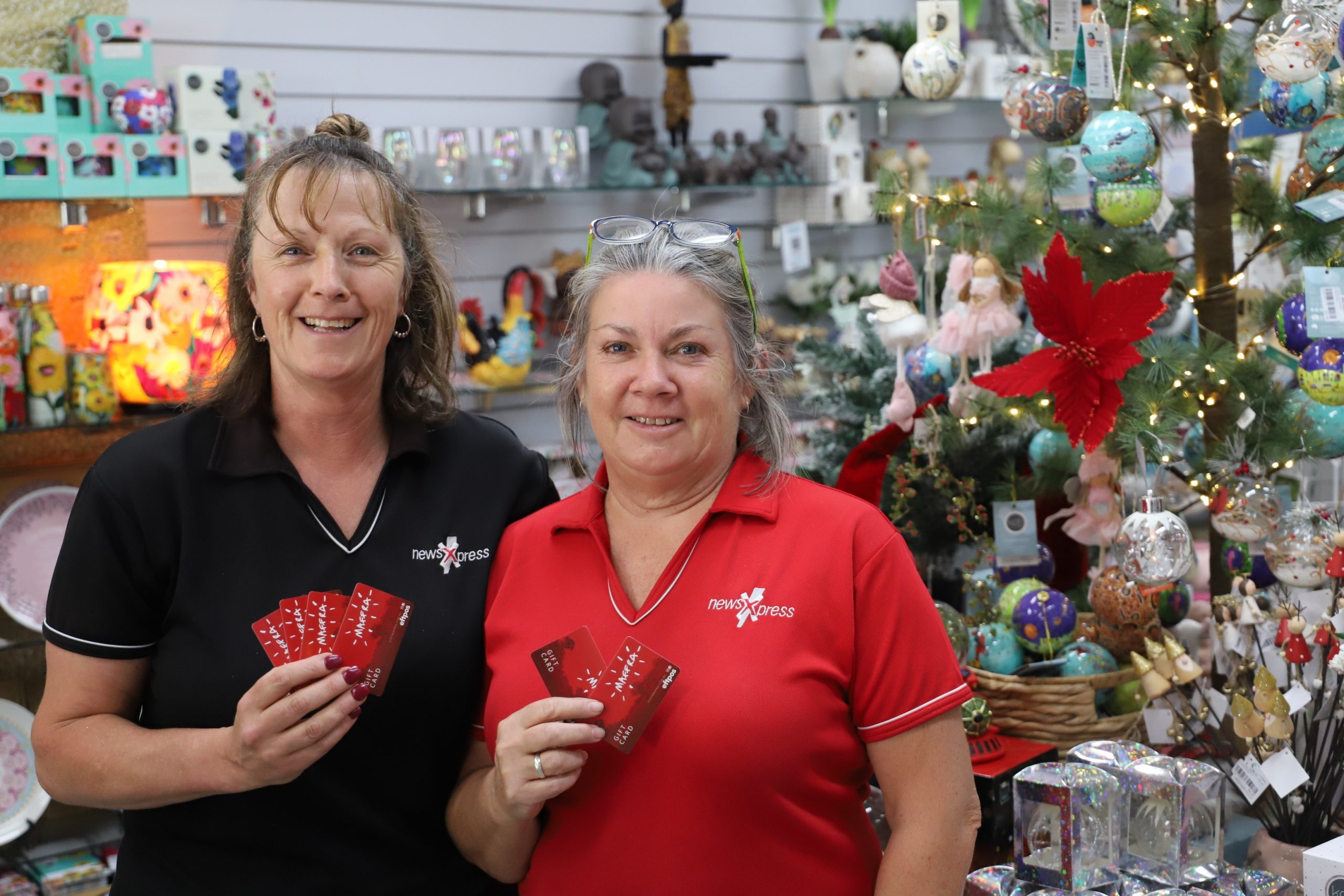 Sarah Luke
With only 19 sleeps until Christmas, Maffra's Johnson St has come alive, as local residents hope to avoid the Christmas Eve rush for pressies.
With less mileage and packaging, shopping local is a more environmentally friendly alternative to online shopping, and a guarantee in the hand something will be under the tree in time for this Christmas.
On Friday, Maffra's business owners reported they were thrilled to see a throng of people on the street again, after lockdowns left the strip more like a ghost town for parts of this year and last.
At the northern end of the street, a stocked up Fever On Johnson has been busy keeping a steady stream of customers looking stylish this silly season.
The convenience of being able to try clothes on instore (compared to a sometimes weeks-long returns process when online shopping) is not lost on Fever's customers — all the changerooms were full when the Gippsland Times attended.
The shop's co-owner, Ros Allman, said it was important people continued to support their local shops, in order to keep jobs in the area alive.
"We give back to the community by sponsoring sports teams, so it's important to remember to support the shop that supports you," she said.
Ros reported she and the shop's other owners, Louise Stobie and Kylie Brown, had been working around the clock the past few weeks, as business steadily ramped up.
"For the last three weeks — since the restrictions went — people are confident their functions are now going to be on," she said.
"A lot of people have also said they haven't shopped for the past 18 months, and so they're actually buying quite a few things.
"It's been good and busy so far, so we'll see how the next few weeks go."
Across the road, Stobies Land and Surf's Ben Stobie and Lauren McDonald agreed after what everyone had endured during the past 20 months, it was as important as ever to support local.
"It has been clear that there has been a sentiment from the public to shop locally, which is amazing to see and very much appreciated by all the business owners," Ben said.
"Local businesses employ local people and support sporting and community groups, and to shop local means we can keep doing just that," Lauren added.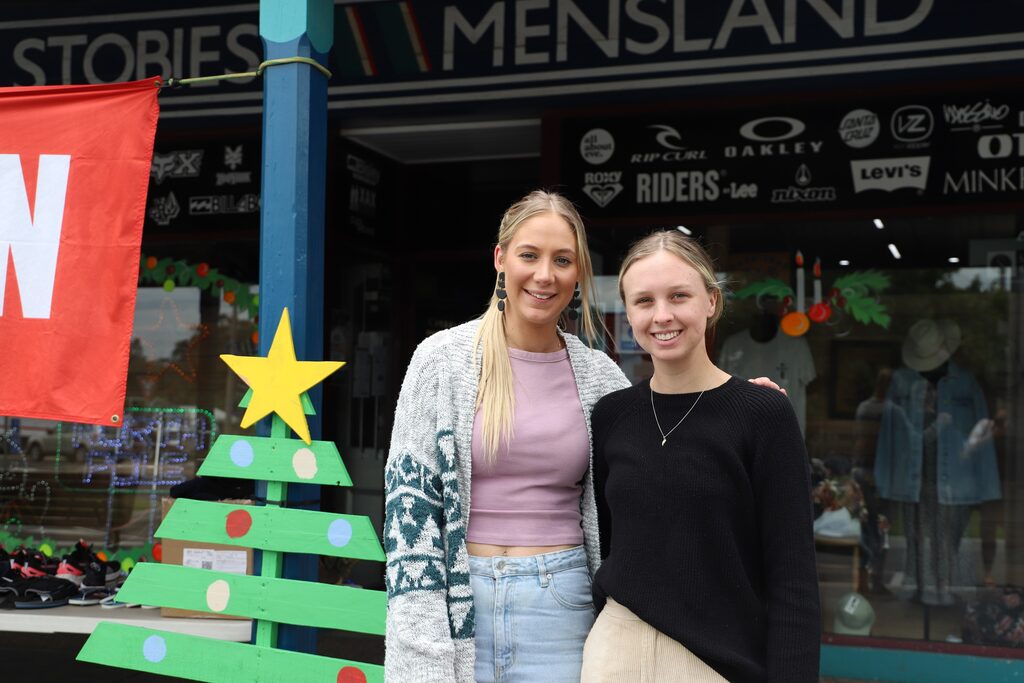 A short stroll down the street, Alison Alexander at newsXpress said people had certainly heeded the support local message throughout the pandemic, and hoped it would continue across the next few weeks.
"We were busy yesterday, and we're busy today — people are starting to think, 'I better go and do some Christmas shopping', so it's been good," she said.
The newsagency was able to open throughout the pandemic as an essential service, but Alison said it had broken her heart to see other stores on the main street closed.
"The community is friendly, and they do try to get [items] in Maffra if they can," she said.
"They know it's been hard on everyone. I know Sale's not far, but we are smaller.
"If we haven't got something, we'll send people to other places around town to help them."
For those who might still be struggling to find the right gift for someone, Maffra Business and Tourism Association president Adam Vardy said Maffra Money was a great opportunity for locals to support locals this Christmas.
"The voucher system allows people the flexibility in how they want to spend the money," he said.
The cards are available to load money onto at newsXpress in Johnson St.
"While online shopping might have got us through COVID, now there's postage delays and overseas shipping issues, so it's just another reason to support local this Christmas," Adam said.
Hubbed, an Australian parcel collection point network, recently released data indicating more than 35 per cent of Australians returned online Christmas purchases in January 2020.
The data also showed online purchases were also up 26.9 per cent year-on-year in the 12 months to July 31, 2021.
Hubbed chief executive David McLean said that if Australian online shoppers returned the same number of purchases this year as they did in 2020, consideration of the environmental impact of gift returns would need to be addressed.
"Australian consumers should be aware that each item returned doubles its logistics carbon footprint," he said.