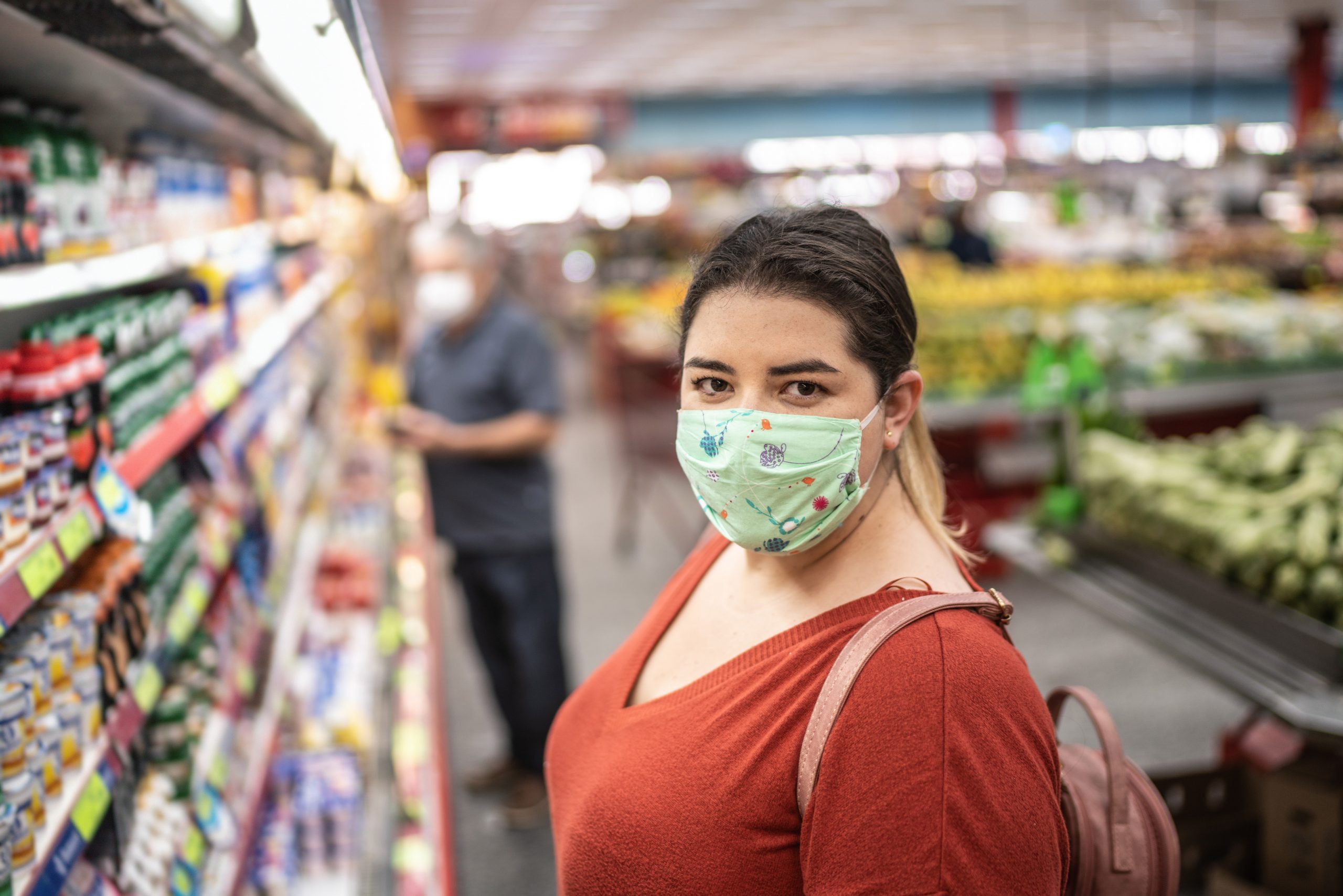 Sarah Luke
PREMIER Daniel Andrews has announced tighter face covering restrictions and an increased fine to target mass gatherings, as regional Victoria records no COVID-19 cases from unknown sources in the past 14 days.
While scarves, bandanas and face shields may have been accepted methods of mandatory face coverings, they will no longer meet the requirement which has now been in place across Victoria for eight weeks.
People will soon need to ensure they wear fitted face masks that securely cover the nose and mouth.
People have two weeks to transition to fitted face masks, before those flouting the new rules qualify for a $200 fine.
Plastic face shields on their own will not be enough, but will be able to be used to protect eyes in conjunction with fitted face masks.
"Some of the concessions we made as we adjusted to this new normal – things like wearing a scarf or a bandana or a face shield – will no longer apply," Mr Andrews said.
"As I've said before, wearing a face covering is a small sacrifice – but it makes a huge difference in keeping all of us safe.
"We would recommend a two-ply mask, but again, face coverings, masks – anything is better than nothing – but a shield is akin to not wearing a face covering."
The Premier said the mask requirement would not be ending any time soon.
"We do know particularly as we get into the warmer months that the degree of discomfort associated with them potentially gets higher, but the benefit is really clear," he said.
Mr Andrews said the exact circumstances in which masks could be best used – such as in workplaces and the outdoors – were "not settled", adding he'd defer to the experts at the appropriate time.
Resources such as badges and printouts are available via the Department of Health and Human Services website for people unable to wear face coverings for valid reasons, such as people who are hard of hearing or deaf and need to remove their face coverings for better communication.
There will be higher on-the-spot fines for breaching rules about visitors to people's home and outdoor gatherings, with the Premier announcing on Sunday a nearly $5000 fine for those caught at unlawful outdoor or indoor gatherings.
Currently in regional Victoria, public gatherings with up to 10 people outdoors can take place, and up to five visitors from exclusively one other household can visit people in their homes.
"If you're having a party at your house, that is not lawful – that puts everything at risk," he said.
"If a call is made to the police assistance line – and there's been many of them, many of them over these months – or if police are out on routine patrol and there are an inordinate number of cars parked out the front of your home, then you may well get a knock on your door.
"There will be no warnings, there will be no $1652 fine – it's almost $5000.
"This is a very significant penalty. "We don't make this decision lightly, but no-one has the right to put everything Victorians have done at risk by going and potentially spreading this virus one family to the other.
"We are so close, so, so close to beating this thing, and it is just not appropriate to be going and visiting friends."
The Premier said he understood people wanted to see their family and friends, but the evidence pointed to the home environment being one of the most risky environments to spread COVID-19.
"When people let their guard down, when there is a degree of informality, there is no distancing, there's not the cleaning at that kind of industrial level, that's when this virus gets away from you, and one big family, or a small family, visiting another, and another and another, does nothing but potentially spread this virus," he said.
Metropolitan Melbourne has now shifted to step two of the state government's plan, and its curfew was lifted at 5am Monday.
The limit of one person per household visiting the supermarket once a day has also been scrapped across Melbourne, and five people from across two households can now meet up in public places within five kilometres of their house.
Melburnian outdoor sporting facilities remain closed, but people can exercise for up to two hours within five kilometres of their home or workplace without accessing a facility. Pursuits can include hiking or fishing.
Ahead of time, Melbourne is now scheduled to move to step three in three weeks, on October 19.
The Premier said while the state was at least a week ahead of schedule concerning the government's plan, the government would no longer be speaking in terms of dates, focusing instead on case numbers, but clarified steps would still not transition earlier than three weeks apart.
At the time the Gippsland Times went to print, there were 292 cases active in Victoria – eight of which were in regional Victoria.
On Friday, a new case appeared for east Gippsland, but the Department of Health and Human Services acknowledged two cases linked to regional Victorian addresses were associated with cases currently living in metropolitan Melbourne.
"These cases have not been in regional Victoria in recent weeks, and both acquired COVID-19 in metropolitan Melbourne," a statement read.
Yesterday morning, the DHHS reported five new cases and three deaths on Sunday.
Regional Victoria recorded no active cases with unknown sources, and a rolling 14-day average of 0.6.
Melbourne had an average of 20.3, with 31 active cases of an unknown source.
Regional Victoria will remain in step three until Melbourne meets its step two and three targets.
Then, the whole of Victoria will move to the last step of the plan as one, when there are no new cases for 14 days in Victoria, before transitioning into COVID normal when there are no cases for 28 days.