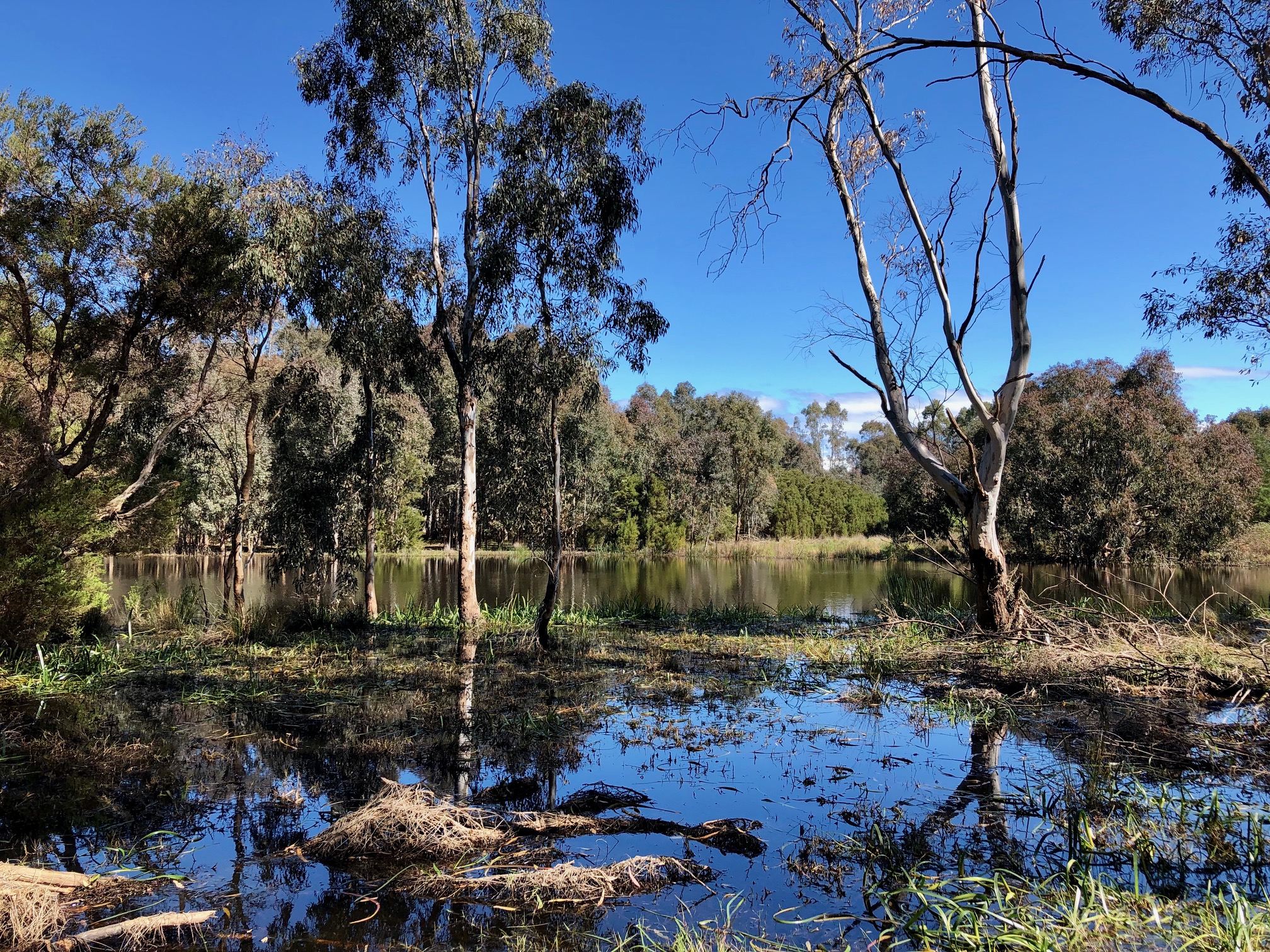 AN increase in dog walking at Sale Common Nature Conservation Reserve is causing concern for the welfare of native wildlife, including rare birds that rely on the reserve for vital habitat.
Parks Victoria rangers have had numerous complaints during the past six weeks of dog walking incidents in the reserve.
Parks Victoria authorised officers are stepping up compliance work in the reserve from spring through to autumn to enforce environmental protection laws.
Parks Victoria authorised officer Paula Dower said there were plenty of places to go for walks with dogs, but people should respect Victoria's protected areas and only take dogs to places they were allowed.
"The Sale Common Nature Conservation Reserve is a spectacular place to walk, but we need to work together to ensure it remains a special and safe place for our wildlife, so that people can enjoy seeing them in years to come," she said.
"Instead of taking your dog to the reserve, head to the walking tracks at nearby Lake Guyatt and Lake Guthridge and be sure to keep your dog on a lead."
The Sale Common Nature Conservation Reserve is part of the Gippsland Lakes Ramsar site, an internationally protected wetland of ecological importance.
As the only freshwater wetland within the Gippsland Lakes Ramsar, it provides critically important habitat for an amazing array of birdlife, including the White Bellied Sea Eagle.
The purpose of national parks and reserves is to provide much-needed refuges for native plants and animals.
Domestic dogs in parks can cause distress to other visitors and detract from their park experience and wildlife encounters.
The simple presence of a dog in a park can frighten or stress native animals, disrupting their natural behaviour.
There are penalties for taking a dog to the reserve, and if a dog is found to impact wildlife, the owner could face court action or substantial fines.