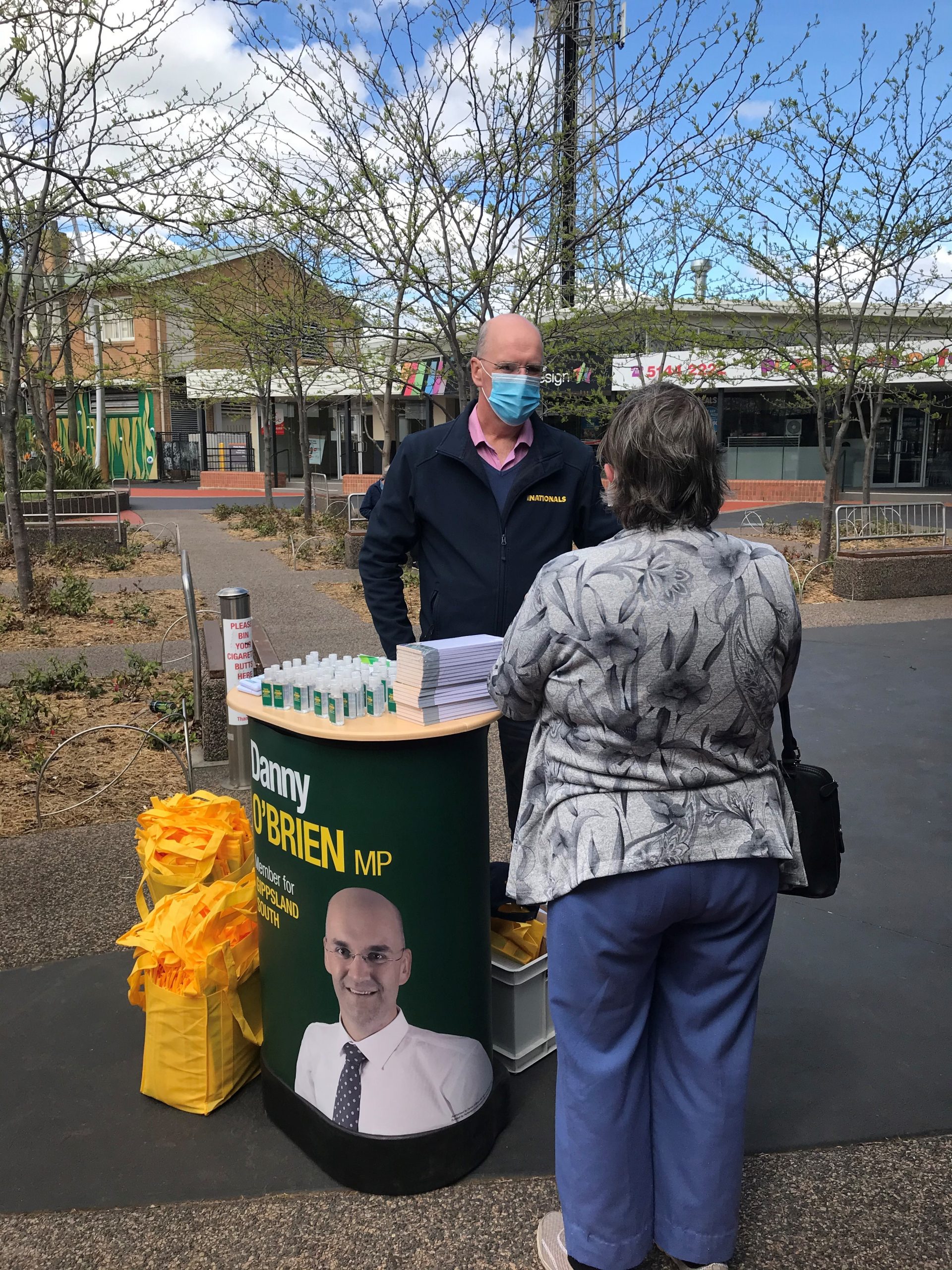 Rural councils want restrictions eased
RESIDENTS of the Gippsland South electorate are frustrated at the ongoing harshness of COVID restrictions, despite zero active cases in the region, according to a local MP.
Gippsland South MLA Danny O'Brien has undertaken a series of informal listening posts across the electorate in the past week, receiving a huge volume of feedback from people on the street.
Mr O'Brien has conducted 'listening posts' in Sale, Rosedale, Loch Sport, Mirboo North, Leongatha, Korumburra, Foster and Yarram as well as visits to Yanakie, Fish Creek, Toora and Welshpool.
"The overwhelming question and message I'm getting is frustration from people about the ongoing restrictions for regional Victoria despite our low or non-existent COVID case numbers," he said.
"While some people are cautious and happy for the rules to remain conservative, most people are questioning me on why the state government is tying regional Victoria to Melbourne, and about the contradictory nature of many of the restrictions.
"There is concern among many locals that our local businesses are still hampered, particularly pubs, cafés and restaurants, which have had a devastating year after bushfires and COVID, and are heavily restricted with only 10 people per area able to be served indoors at any time.
"The highly variable spring weather has highlighted that alfresco dining outdoors is rarely suitable for most of our Gippsland businesses."
Mr O'Brien said there was also concern about dance schools, gyms, gymnastics and other businesses and facilities that remain closed.
"For example, I've had a number of groups asking about whether they can hold meetings, such as CWA branches and family history groups. And while the answer in their own facility is 'no', they are able to book a table at a local pub or restaurant.
"These contradictions don't make much sense."

Mr O'Brien said the second most raised issue was the compulsory wearing of masks.
"People are very frustrated and many of them struggle wearing masks and are worried about the warmer weather coming up," he said.
"I believe masks are the cheapest and easiest thing we can do, but they should be restricted to indoors and high-risk situations like supermarkets and crowded areas.
"It makes little sense to enforce the wearing of masks when people are out and about on their own working or walking."
Mr O'Brien said a number of other local issues were raised as well as broader concerns such as action on climate change, local jobs and support for the tourism sector.
"I'll be following up a number of these and continuing to press for more sensible yet safe restrictions for Gippsland as we come out of the COVID second wave," he said.
"I'll also continue to hold local listening posts to hear from my constituents as the year progresses."