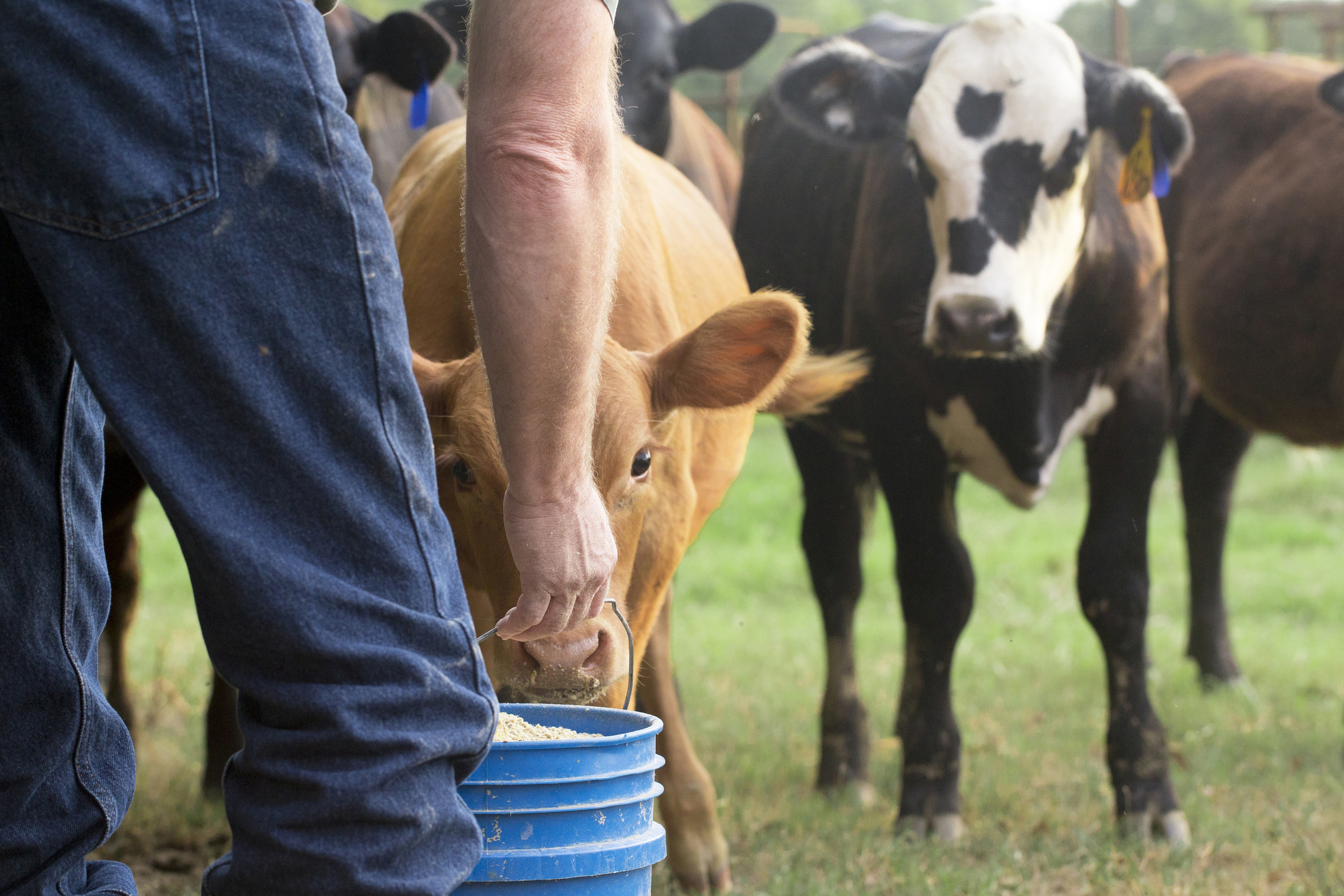 THE Victorian Farmers Federation recently issued a questionnaire to candidates for the Wellington Shire Council elections seeking their support for a review of rates and to gauge candidate's support for rural issues.

The five questions were:
1. As a councillor, will you move to establish and support a review of Wellington Shire Council's rating strategy, with a focus on the discrepancy in rates paid by farmers and other ratepayers?
2. As a councillor, will you move to establish and support a review of the services used by farm businesses and the agricultural sector in the Wellington Shire?
3. What are the three priorities you want to achieve for Wellington Shire?
4. As a councillor, how will you support the agriculture sector and what experience do you have working with farmers?
5. Do you support the VFF's push to establish a fair local government rating system that would seek to ensure rural and metropolitan ratepayers pay similar rates based on the value of their property?
Candidates had until last Thursday to submit their responses.
Responses were received from Deanna Gunning, Malcolm Hole, Carolyn Crossley, Jill Wood, David Strauss and Gary Stephens, as well as a joint response from Team Welly candidates Christos Iliopoulos, Dirk McLean and Marcus McKenzie.
No responses were received from John Tatterson, Carmel Ripper, Gayle Maher, Alisson Kelly, Kathy Mansfield, Scott Rossetti, Darren McCubbin, Ian Bye and Akarna Bowers.
The responses received are published below. Where a candidate has chosen not to respond directly to the questionnaire, their response has been provided in full.
1. Yes, absolutely. I believe the rates as they now stand are exorbitant and that rate payers deserve a better deal.
2. Yes. I believe that the support and review of the services used by farm businesses and the agricultural sector in the Wellington Shire needs to be addressed so that production and industry can reach its full potential.
3. Building community networks and advocacy where all can thrive. Addressing homelessness, mental health, and social isolation. Cutting unnecessary red and green tape, increasing productivity, and reducing constraints on development.
4. I was born and raised on the land, and I still live on the land. I will support the agricultural sector by listening to needs and issues by those within that sector and advocating council to address those issues and needs to help improve productivity, and to cut the red and green tape for a better and simpler process.
5. Yes, absolutely.
I do support farmers, I have worked on farms all over Australia and I know issues the people face from drought to fires.
I support your push for a better rate system.
I want better housing for disadvantaged and be a voice for them in council.
Caring for the environment to take us into the future.
Better flood and fire mitigation.
1. I would support a review of the whole rating system including a focus on the discrepancy in rates paid by farmers and other ratepayers.
2. I would support a review of services used by farm businesses and the agricultural sector.
3. This year has been a most difficult and unpredictable year, how council handles the next few years will setup Wellington for future generations.
I will support projects that grow local jobs, business and local industries, improve education opportunities and improve our community. The decisions made by council in the next few years will need to have a balanced and responsible approach as the nations economy recovers from COVID-19. If we work together, we can give Wellington a future for all, I will listen to your suggestions, ideas and concerns. I will support our community's interests as your council representative.
4. I will listen and support Wellington farmers; I will work with staff and elected members to find solutions that benefit the Wellington agricultural sector. We also need to ensure we advocate to State authorities so existing manufacturing and agriculture industries are well supported, as a community we should be open to new opportunities, however there are a number of existing industries in Wellington that must be supported. My previous Council experience was with the Munno Para Council that amalgamated with Elizabeth Council to become Playford Council and then with Gawler Council in South Australia. These Councils incorporated rural agricultural areas (Virginia, etc).
5. I am supportive to investigate a number of different rating options that need to be equitable for all ratepayers. Wellington businesses, jobs and families have been hit hard this year. We need to support our community with a range of initiatives, including a review into a fair local government rating system for all. Let's work together as a community to #GiveWellingtonAFuture for all.
1. I am not aware of any discrepancy that exists in the allocation of rates.Wellington applies the law,and allows a 20 per cent differential for farming rate.Valuations are determined by the Valuer Generals Department,not by council.And the valuations are determined by property sales in the district. So perhaps,your worst enemy is what price is paid by the purchaser. A question I have been asked, and passed to your Gippsland president is, how many sell their land under the valuation? Still awaiting a reply.
2. Be careful for what you wish here. Rural roads and bridges maintenance expenditure exceed the total of combined farming rate. Savings will have to come from somewhere; significant savings. Or perhaps you are advocating the closure of our pools, our librarys, street safety lighting and many other council services for the entire community. Already, young town families are asking why they have to subsidise the farm rate, as per my recent email to your Gippsland President. In my 20 years on council, we have always reviewed council services and our ability to deliver them. But, if I am re-elected, I don't intend to see our shire and its services deteriorate. I will continue with my theme … Wellington, a great place to live, work, play, invest and raise a family
3. My current three priorities are: all abilities water play park; financial stability, and protect our industry and seek new investments.
4. My working experience with farmers includes; 12 years stock and station agent with Dalgetys; three years as a partner with Latrobe Farm Supplies,Traralgon; assisting my son and daughter in law through the drought with their cows and calves (I had 60 weaners on my place hand feeding but with town water) In 1999, I organised the hugely attended meeting in Heyfield seeking community support for back up dam to Lake Glenmaggie: over 300 attended; advocating with the current state government for rate relief during the drought ,met with the then Minister, Jaala Pulfood, in Bairnsadle to put Wellingtons case. I have also attended the state dairy conference, two consultative meetings with Southern Rural Water preparing for the upgrade, meet almost every Saturday morning with a group of farmers, retired farmers, agents to learn what has occurred during the week
5. Will support the VFF in all their endeavours at federal and state government levels with their attempts to seek another rating method, without losing any benefits that local government is expected to deliver to our widely spread, diverse communities.
1. I disagree with your term "discrepancy in rates paid by farmers". Every year council is required to review rates as part of normal business setting rates and charges during the budget process. In this year's budget, council has continued to support an 80 per cent differential rate for farms despite the fiscal pressure of adopting a rate freeze. This differential is in line with the vast majority of rural councils. Council provides hardship support to those individual farmers who contact the council, and if any farmer believes the valuation does not reflect the value of their farm, I urge them to formally object to the Valuer General. It should be noted that the residential sector provides the bulk of the rate revenue for the Wellington Shire. Combined farmers rates are about $11 million, residential component is about $33 million. In the 2020-21 budget, councils capital works program, will spend a $5.8M on annual road reseals, re-sheeting, reconstructing unsealed roads and intersection upgrades. In addition to the capital works a further $6.8M will be spent in rural areas on our regular maintenance programmes, including roadside vegetation management, fire breaks, rural road reseals and drainage, and gravel roads. This reflects the understanding of the importance of rural roads and roadside vegetation management is to the farm sector.
2. All council services are reviewed to see if they are meeting the needs and milestones set by the council on a regular basis and are published in the quarterly reports. The redevelopment and modernisation of the Gippsland Regional Livestock exchange was a one of my platforms when first elected to council and is an important service for the farm sector and its performance is reviewed on a regular basis. Wellington Shire Council has a Farmer Reference Group that is consulted on sector wide issues. The reference group's recommendations were applied when council made the decisions on the drought relief package.
3. i. Residents are under stress from events caused by extreme weather conditions and the health and economic challenges of COVID-19. As a member of the committee that is co-ordinating the council's response to the pandemic, I am totally focused on addressing both the current acute needs and planning for stimulating recovery and optimising opportunities.
ii. The recently released Wellington Sustainability Strategy 2020-24 lays out a road map to a low carbon economy which will have positive social, environmental, and economic outcomes. I fully supports the renewable energy projects that are in the planning stages in the shire and will work towards Wellington becoming a renewable energy zone that will create the jobs of the future and education opportunities for the next generation.
iii. I have always worked to make sure our smaller townships have a voice. I believe there are many opportunities in the emerging economy such as solar farms, high end agricultural, hospitality and adventure tourism that our villages, with support, have an advantage in a post lockdown economy. I will work to make sure for the equitable distribution of funds thought the shire.
4. I acknowledge that the agricultural sector is of vital importance to the Wellington Shire. From the government states. 13.3 per cent of Wellington employment is provided by agriculture, forestry and fishing. I believe the current council has shown a great deal of support for the agriculture sector. Last year, in response to the drought, council provided very specific and targeted support to the rural sector:
Provided farms a 80 per cent differential rate (i.e. general rates that apply to rural properties are set at a rate 20 per cent lower than residential, commercial and industrial properties);
Council allocated all of the $3.31 million of the Victorian government's Local Government Service Support Payment directly to drought affected farmers rather than spend it on public infrastructure. The total of $3.31 million represents about 30% of the general farm rate for the farm properties in Wellington;
For the first time in a Wellington Shire budget, we allocated $1 million of Council funds as direct drought support for farmers. Eligible farmers were provided with $700 debit cards and urged to spend locally to support the Wellington economy. The debit card offer was widely publicised amongst our farming community and received overwhelming support from the farming community and the local retail sector;
Secured grant funding from the Victorian and Australian Governments to provide free cartage of household water to drought affected famers, and
Funded events across the municipality to bring farmers together during the drought.
I support programs like the current partnership with Maffra Landcare and the Wellington Shire that is providing grants for up to $3,000 to control weeds and pest animals on their properties. Projects that align with the guidelines and may include: integrated weed and pest animal management plans for properties or areas, and education via workshops about integrated management and best practice for weeds and pest animal control, uing a holistic approach to improve soil health to manage weeds and increase farm profitability (regenerative agriculture), and Australian Chemical Users Permit training for landholders
My family have been farmers in Australia since 1850. My parents are the first generation not to be on the land. I spent many school holidays on family farms. I lived in the small rural township of Cowwarr for over 27 years and have both friends and family that are farmers in Wellington Shire.
As a councillor, I have been engaged in the sector by, attending Macalister Demonstration Farm annual meetings, agribusiness conferences, Macalister irrigation upgrade tours, irrigation expo, attending calf and store sale at the Gippsland Regional Livestock Exchange, attended draught relief farm family events and regional agricultural shows. This is a few of the activates I have attended to keep up to date with the farming community and the sector.
5. I believe that council rates are the most unfair tax in Australian. They are the most inequitable tax applied. I support a fair system for providing funds to council to cover the cost of maintain the shires infrastructure and the important services to our community. I believe the VFF should partner with rural and regional councils in a joint approach to the other tiers of government to address the problem of the current system. It needs a complete over hall. Local government does not have the ability to alter the system that relies on land value to calculate the rates which can create valuation rate shock. I agree with the VFF's recommendation that the state government implement a local government equalisation funding system where the state would set a general rate for all property and redistribute funds collected from rates on the basis of equity and need. I disagree with the other recommendations on compulsory differential rating, minimum and maximum rates and valuation averaging because if recommendation regarding a equalised funding system was adopted then the others will not be required.
1. I am happy to support a review once the state government releases the farm rating review report which is now overdue.
2. I will support a review of the services used by farm businesses
3. We need to continue to support the creation of jobs across all sectors. We need to advocate for maximum support from state and federal governments to build infrastructure in the shire. We need to provide the best possible range of services to support all our residents.
4. I have lived and worked in rural communities for about 50 years in total. I have a good understanding on the pressures on farmers and small rural communities. I was a supporter of applying the maximum municipal charge possible when this was introduced. I support the concept of the federal government applying two per cent of federal funding to local government which may remove council rates all together.
5. I am happy to discuss this concept but to be honest I see huge problems in getting support from the state government and major opposition from Melbourne ratepayers. Refer to my comments in the answer to question four as an alternative. Also if the state government sets rates there will be no power for a local council to have maximum, minimum or differential rates at all.
1. Yes.
2. Yes.
3. Self-reliance: in agriculture, and the other key economic generators of the Shire. Economic resilience through the direct involvement of council in support, guidance, and advocacy, to the state and federal governments. Timely, responsive-cohesive, local governance for all sectors.
4. Christos Iliopoulos has been a real financial councillor. He's also a farm business consultant. Dirk Maclean has undertaken important work for the dairy industry, and he has an MBA. Marcus McKenzie has held senior management positions in the food-processing industry, and is aware of the importance of agriculture.
5. We have our own preferred three element mechanism to make rates for farmers more equitable, and more affordable in terms of cash flow, over a longer rating period. We believe that our proposed solution – and the manner of its implementation – to the current inequity, will be very attractive to farmers. You are prepared to consider other options if they deliver better results.