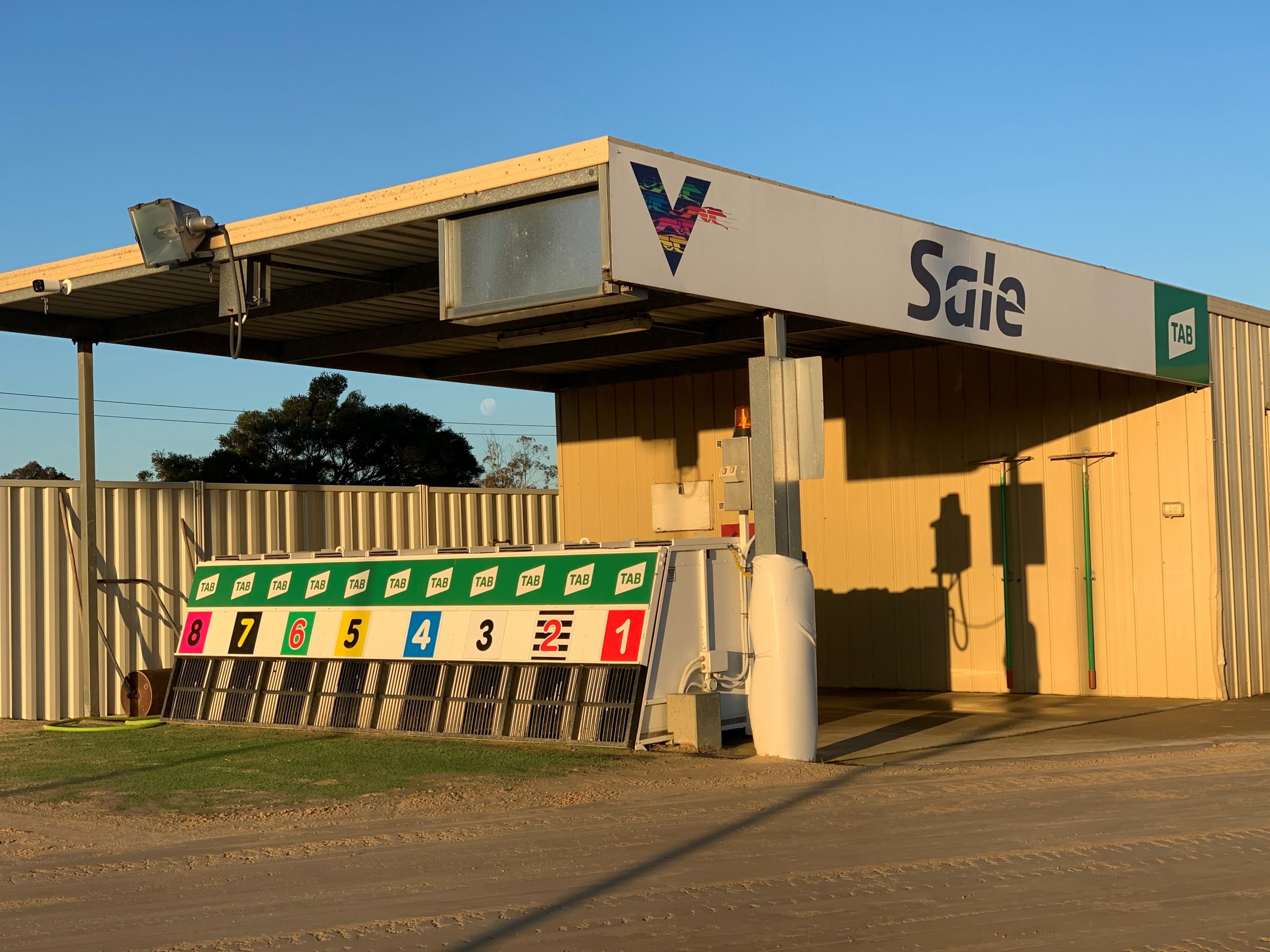 David Braithwaite
WHISTLING Bullet won the feature race of Tuesday night's Sale greyhound meeting.
The dog, trained by Gary Joske at Jeeralang Junction, won the 440 metre mixed grade six and seven final in 25.15 seconds.
His fourth career win, all coming at Sale, Whistling Bullet claimed the $1900 first prize by a nose from Angel Eyes, trained at Rosedale by Carolyn Jones, who came home strongly.
Campanita and Swift By Design, also trained by Jones, finished third and fourth respectively.
It was a good night for Rosedale-based trainers, claiming three wins.
After a string of three second placings, Rose's Honey, trained by Jones, won the opening 440m maiden in 25.63s. Dr Francisco finished third for Judy McMahon at Darriman.
Race seven, the 440m free for all, was won by William Rose, trained by Sharon-Lee Chignell, in 25.34s following back-to-back seconds at Warragul. Finishing almost a length behind was Sweet Demi, trained by Bill McMahon at Darriman.
Sandy Gem, trained by John Connor, claimed a fourth victory from five starts, winning race 10, a 440m restricted win race, in 25.04s. Baileys On Ice, trained at Boisdale by Dawn Johnston, finished second.
The race two 440m maiden was won by Betty Spolly (25.56s), trained by Steve Spoljaric at Kilmany, on debut, a length ahead of Go Gem, trained by Lesley Russell at Sale.
Race three, the 440m grade seven, was taken out by Hazardous Rumour (25.53s) for Georga Gray at Stratford. In second place was Kobe, trained by Jenny Gill at Darriman, with Madalia Pixie, trained by Kathleen Fogarty at Heyfield, third.
She Wiggles, trained by Johnston, won race eight, a 650m restricted win event, in 38.12s.
In race nine, a 440m grade six, Omega Dodge (24.94s), trained by Barry Harper at Seaspray, led out of the gate and never looked beaten in winning by six lengths. Our Blue Spolly, trained by Spoljaric, finished third.
Rock Me David, trained by David Crawford at Pearcedale, won race five, the 440m mixed grade four and five, in 25.54s.
Race six, the 520m grade five was won by Bring Your Banjo (29.91s) for Lisa Davis at Moe. In second place was Shantelle Rose, trained by Chignell, with Bella Edition third for Susan Northway at Heyfield.
The race 11 440m grade five was taken out by Vice Grip (25.3s), trained by Gerard O'Keeffe at Neerim Junction, with Harper's Girl third for Tinamba trainer Robert Dean.
Johnny Be Good (25.34s) won the race 12 440m grade five for Paul Kennedy at Walkerville North. Aston Frigate, trained by Gary McMillan at Nambrok, finished third.
Greyhound racing will continue at Sale on Friday night and Sunday twilight.