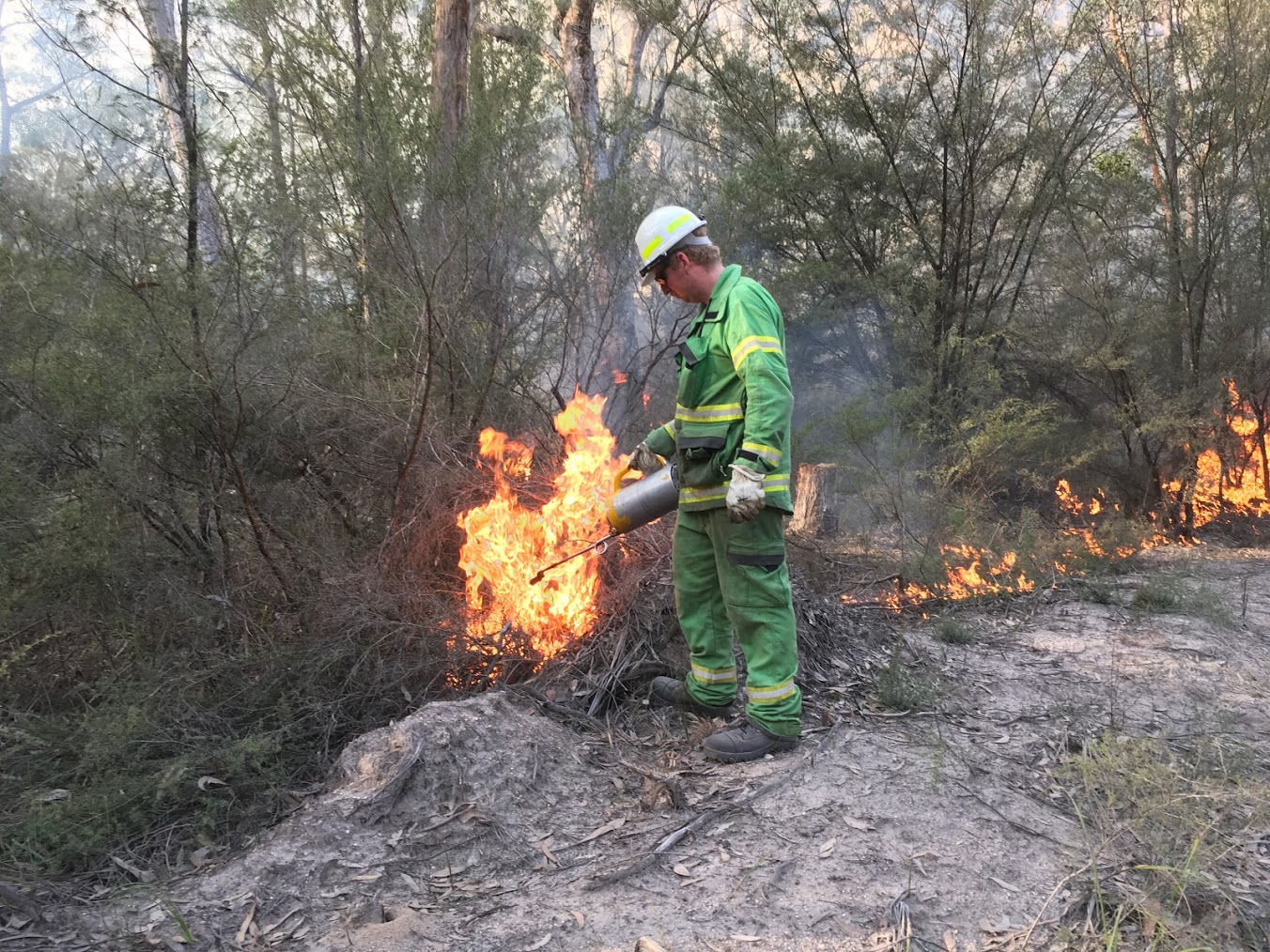 Sarah Luke
AN independent report has revealed Victoria did not reach half of its fuel reduction burn target over the past four years.
The Victorian Auditor-General's report into Reducing Bushfire Risk was tabled last Thursday, and was commissioned to examine whether strategies to reduce bushfire risk are efficient enough, following last summer's devastating bushfires.
The report found Victoria's current risk level met the government's target of reducing fire risk by 70 per cent, but that result combines areas treated by planned burns with that burnt by bushfires.

According to the report, the Victorian government has only reached 43 per cent of its fuel reduction target since 2016.
The Department of Environment, Land, Water and Planning's modelling indicated it would need to treat between 200,000 to 275,000 hectares each year to achieve its risk reduction target.
In the past four years, an average of 86,744 hectares has been treated each year.
This means DELWP relied on bushfires to make up the remaining hectares to achieve its 70 per cent fire risk reduction target.
The report also found in 2016, DELWP set regional risk targets which did not consider key factors such as how often the region experienced high-risk weather conditions, the area's common ignition types and its current fuel loads.
The targets set were also found to be static – unaltered since first set in 2016 – and therefore did not include any changes to a region's risk level (such as consecutive years of extreme drought).

Other findings include DELWP only delivering 60 priority burns (43 per cent of the planned priority burns) near areas close to assets and communities, and 98 normal-ranked burns (30 per cent of planned normal priority burns) in 2019 and 2020.

The Auditor-General also noted limited or insufficient assessments occurred after the planned burns were completed, and DELWP's reporting did not "clearly demonstrate" the effect of its planned burn program on ecosystem resilience.
The report's recommendations included documenting and publicly reporting reasons why DELWP did not complete planned burns, reviewing the department's target for the number of fuel hazard assessments conducted, and ensuring the measure was evidence-based – "accurately reflecting regional performance".
All 17 recommendations have been accepted. Forest Fire Management Victoria's chief fire officer Chris Hardman said while the report highlighted the strength of the work the department was already doing in managing bushfires and bushfire risk in Victoria, the department looked forward to continuing to improve its approach.
"We welcome the recommendations outlined in the Victorian Auditor-General's Reducing Bushfire Risks Audit and have committed to implementing all of them," he said.
"Record hot summers means longer fire seasons, highlighting the need for constant adaptation and innovation to reduce the risk and impact for Victorian communities and the environment."
Given the report also highlighted fuel management reduces the intensity of fires and makes them easier for firefighters to control, there is a case for opponents who believe a lack of fuel management resulted in a disastrous outcome for east Gippsland last summer.
Gippsland East MLA Tim Bull said the report showed what most locals already knew – "not anywhere near enough fuel reduction burning is taking place, which was a major contributing factor in last season's fires".
"It is little wonder locals familiar with the bush were reporting fuel loads had been allowed to build up to record levels prior to last year's fires and forecasting the disaster that lay ahead," he said.
Mr Bull said there had been plenty of debate whether the 200,000ha target was enough, but "when the government was delivering just 43 per cent of what is already arguably a low target, it is setting the region up for disaster."
Mr Bull added the government also had a "get out of jail card", with the Auditor-General pointing out that when targets were not met, the government added the area burned by bushfire to help make up for the planned burns it did not complete.
"What this means is that over several years the government does not reach anywhere near its targets – we then get wildfire as a result, and they count that as treated area," Mr Bull said.

"This is not right.
"They should be achieving their target up front to provide the required level of protection to communities in the first place, not counting the wildfires that occur after they have not met their own targets."
The department pointed to its own analysis, which showed on average, between July 2009 to June 2020, that the planned burning program accounted for two-thirds of the total risk reduction, compared to one-third from bushfires.
This is despite bushfires having burnt about 900,000 hectares more than planned burning in that period.
The full report is available via www.audit.vic.gov.au.