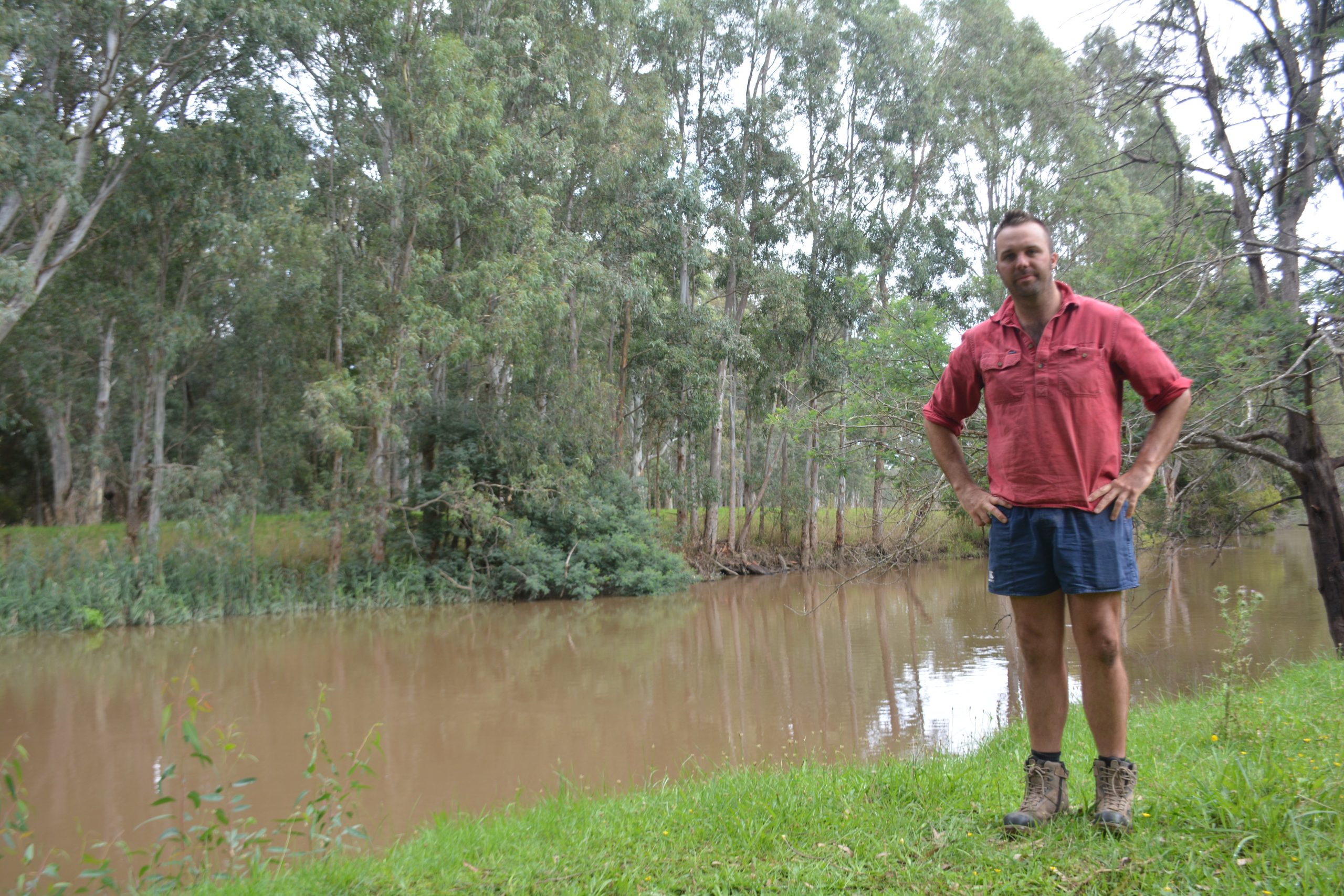 Liz Bell
THE debate over a state government plan to allow camping on almost 30,000 kilometres of Crown land with river frontages has Gippsland farmers at loggerheads with hunting and fishing representatives.
Controversial legislation to amend the Land Act to permit camping on Crown land adjacent to waterways is currently before the Upper House.
The move is part of the state government's pre-election promise to get more people using outdoor resources and to provide better access to fishing and camping on Crown land with river frontage.
Victoria has 170,000km of water frontage, with much of it being private land, reserves, parks or state forests, and about 30,000km of this being Crown water frontage.
This land is licensed to the occupier of the adjoining land, with access to it currently largely unrestricted for recreational use other than camping.
But irrigators and farmers whose properties abut waterways are outraged by the proposal, saying it will create a biosecurity risk and leave them unable to stop unsociable behaviour on their land.
Kilmany farmer and chair of the Latrobe River Irrigators, Angus Zilm, said the legislation would negatively affect many farmers in Latrobe and the Wellington Shire, taking away their control of what happened on their land.
"If this was allowed, who is to say what any Joe Blow will be doing down by the river?" he said.
"It doesn't make any sense.
"There's plenty of better places around here that people could go camping – the Swing Bridge in Sale for example – and other lovely places that would be more suitable [camping is currently not permitted at the Swing Bridge site]."
In response to claims by Eastern Victoria Region MLC Jeff Bourman that the Victorian Farmers Federation was championing a "misinformation" campaign to lock people out of public land, VFF president David Jochinke said Mr Bourman didn't understand the issue and "needs to get out a little more".
"This legislation is akin to letting people camp on someone's nature strip," he said.
He said the changes could result in the "stewardship" shown by farmers to protect the land and maintain good biosecurity being lost.
"You can't currently free camp on those areas," he said.
"The everyday person doesn't understand there has to be an offset from those water courses, and many won't have those offsets."
Mr Jochike said the VFF was concerned that the law would encourage anti-social behaviour on farming land such as firewood collection, which is illegal, and trespass.
"I can't see these campers bringing their own firewood," he said.
"There's always bad apples in any group and we've heard of people's pumps being broken and sheds being used as toilets."
The Victorian Fisheries Association believes the removal of the prohibition on camping on licensed river frontages would allow it to be managed through regulations.
A VFA spokesman said it was working with the state government to identify sites where infrastructure and access to rivers could be improved, and education prepared to "include information about managing the risks of introducing pest animals or invasive plant species, in line with state forests".