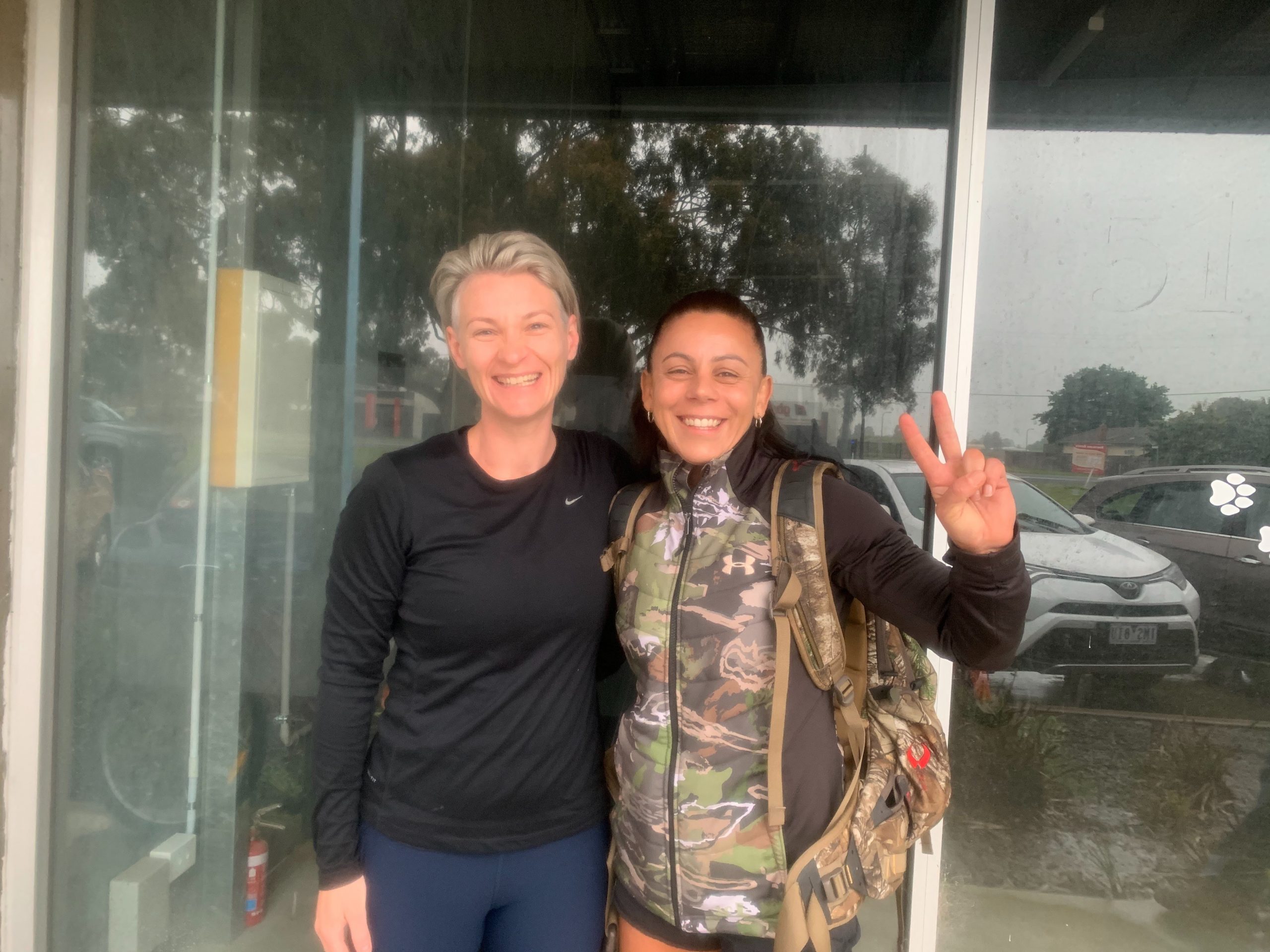 RESTRICTIONS in regional Victoria will be eased further from Wednesday, following announcements by Premier Daniel Andrews at the weekend.
Gym enthusiasts will be delighted at the announcement that indoor gyms and fitness spaces will be able to open for up to 20 people, with a maximum of 10 per space and a density of one person per eight square metres.
Indoor pools will open to all ages, up to 20 people, while indoor non-contact sport will begin for those 18 and under.
Food courts will be able to open, and live music can resume as part of outdoor hospitality.
For religious celebrations, 20 people will be able to gather together indoors with their faith leader – or 50 outdoors.
School graduations will be able to be held within school communities.
There appears to be no changes to mask rules on the horizon, and there have been no changes to social gatherings, which remain at each household allowed only two visitors (plus dependents) once per day.
Greater Shepparton has now come into alignment with the remainder of regional Victoria to progress under these changes.
In a bitter disappointment for Melburnians who had hoped for good news on Sunday; they will have to wait a little longer for their announcement on the easing of restrictions, as the government awaits the lab results of more than 1000 COVID-19 tests relating to the northern suburbs outbreak.
More than 12,100 tests had been completed in the area since Tuesday.
Mr Andrews said six new cases identified in Melbourne's northern suburbs on Saturday brought the cluster to 39 cases spread across 11 households.
The Department of Health announced there were no new cases linked to the cluster on Sunday. On social media, Gippsland South MLA Danny O'Brien said case numbers (just two active cases in regional Victoria, both in Greater Shepparton and none from an unknown source) indicated there was "no reason" further opening could not occur.
"For example, forget the figure of 'up to 40 customers'," he said.
"For most hospitality venues, they can still only serve 10 people if they have only one space.
"That is ridiculous."
Gym proprietor Steve Kiely, who hosted a protest at Sale CrossFit on Saturday to draw attention to the plight of gyms, cautiously welcomed Sunday's announcement, but said he felt for his city colleagues.
"So for regional it is great news, it means most gyms and fitness business can get going again, which for us is great news.
"For my business it means we go back to how we ran in the short phase we reopened.

"However no change for Melbourne?

"This is very disappointing.

"The numbers are where he [Daniel Andrews] wanted them to be on his roadmap – under five – yet he still refuses to let many businesses open again or the fitness industry there have any insight."
Mr Kiely had a loyal band of supporters show up at Sale CrossFit on Saturday to support his stance on gyms.
Police visited, but largely kept a low profile, monitoring the behaviour of the peaceful protesters and making sure rules were adhered to.

A few people attended inside the gym to be videoed by Mr Kiely for promotional purposes, which was allowed under the rules.
Mr Kiely maintains gyms are able to operate safely, with tap cards providing an excellent way to trace attendees, and social distancing and sanitising of equipment.
Ella Halket of Sale, who attended the protest, said it had been a really testing time for people, and Mr Kiely's work in drawing state-wide attention to the plight of businesses like gyms was admirable.
"He's helping to get things opened up in Victoria," she said.
He also had support from Senshi Fitness, Maffra, proprietor Cameron Blake, who opened his personal training studio not long before COVID-19 hit, and has had little income since.
He too has welcomed the changes to gym rules.

"This is great news to hear for all of us gym and small business owners, who in my opinion have been unfairly undermined and disregarded with restrictions previously," he said.
"The updated restrictions have certainly alleviated some of the (in my opinion) unnecessary provisions given the data showing a nil contraction level for a time.
"For me, as I run a personal training studio, the updated restrictions suit somewhat fine, as the majority of my sessions are one-on-one, so they don't require a lot of room.
"But for classes and standard layout gyms it is still very restrictive considering their income is dependent on larger attendance rather than singular sessions.
"So all in all, this is a much-appreciated step in the right direction towards normality and sensibility."
Jo Roads of Sale, who was at Saturday's protest, said she was looking forward to getting back to the gym.
"It's great for mental health and physical fitness and socialising as well," she said.
She was chatting with fellow gym enthusiast Eva Clarke of Longford at the protest.
Ms Clarke, who has recently relocated to the area after living in Abu Dhabi in the United Arab Emirates, said she had been "gobsmacked' at how Melbourne was "functioning … or not functioning".

She said Abu Dhabi currently had 1000 cases a day, but gyms were still open.
"It [COVID-19] is not going to go away," she said.

"It's here to stay.
"We're not going to eradicate it – we have to learn to live with it."
The Health Department reported no new cases or deaths across Victoria on Sunday.