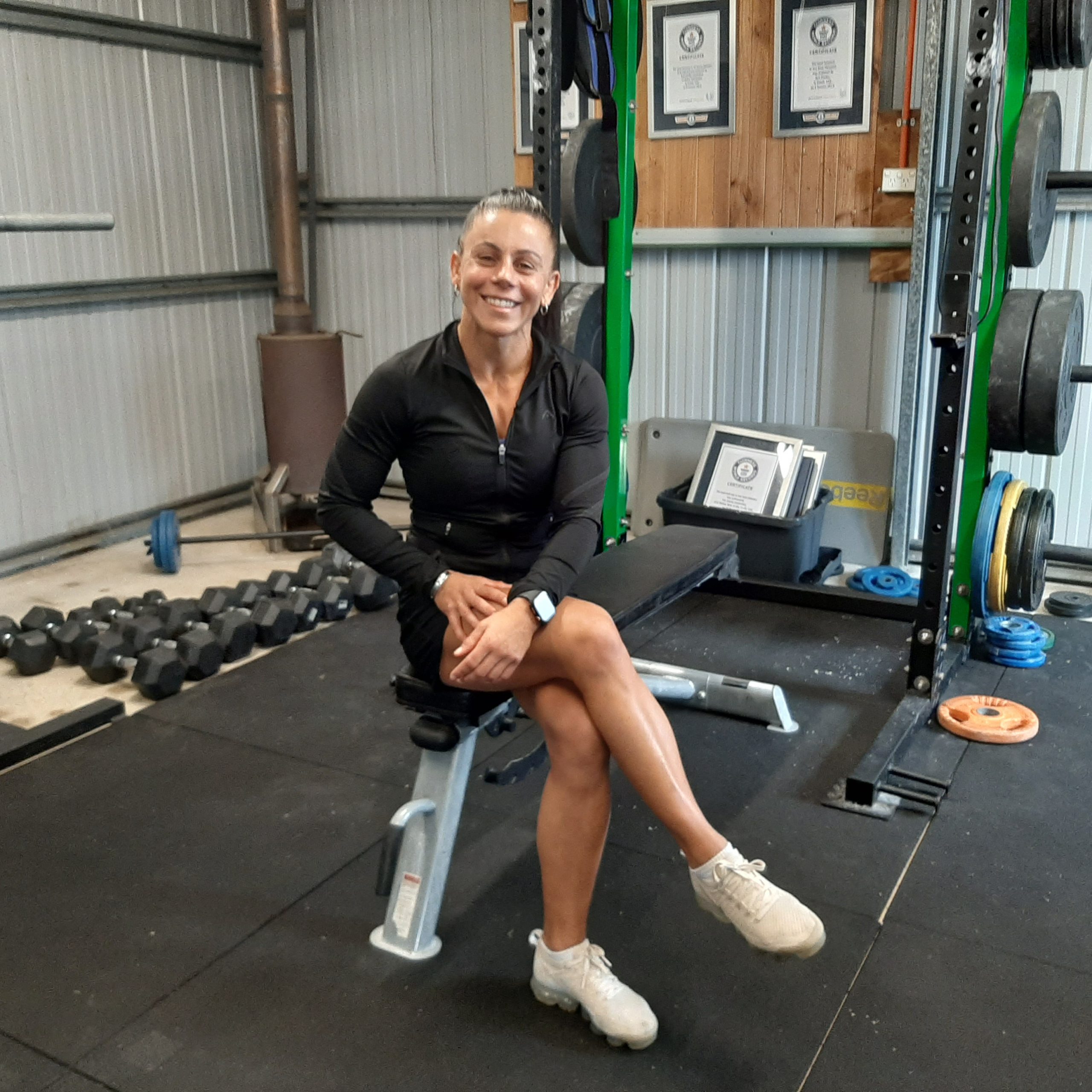 MOST days Eva Clarke runs fitness sessions and teaches PE to students and clients at New York University in Abu Dhabi in the United Arab Emirates – all without leaving the peace and rural tranquility of Longford.
That's not necessarily unusual in these days of remote learning, but the pandemic and increasing improvements in technology has meant that returning to Australia this year hasn't hobbled the mother-of-three's global lifestyle or fitness philosophy in the slightest.
As a former member of the Australian Defence Force, Ms Clarke and her military husband Scott have travelled and worked all over the world, and she has no plans on giving up her "global citizenship" or running an international career now that the world is more wary and she's based back in Australia.
"The world has changed so much because of the pandemic, but it makes no difference for me because I was recording my sessions and running classes online anyway," she said.
"It's exactly the same now, in Australia, as when I was in Abu Dhabi."
Ms Clarke's husband is still working for the Abu Dhabi military and will most likely remain overseas for the next year or two while Eva sets up home in Longford, gets her two youngest children settled into a school routine, and finishes her online teaching degree.
But life remains pretty much the same for the couple, who connect remotely and still run a home and a family together – albeit separately for the time being.
"What I have realised through this pandemic and from travelling so much is that the world is small and we can do anything – there are no excuses not to do things, because most things can be done online," she said.
"When the pandemic hit and everything closed in Abu Dhabi, I noticed that lots of people just stopped and were like, 'Oh, shops are shut, gyms are shut, schools are shut, so I can't do anything'," she said.

"It was that mentality.

"People sort of shut themselves down, saying 'well, I'm not doing anything because everything is shut'."
Even two weeks of hotel quarantine when she and her two youngest children arrived back in Australia in June didn't dampen her outlook or slow Ms Clarke down.
"Look, I did find that in a tiny hotel room it was hard for me to reach my movement goals, but I managed to run 10 kilometres around my room and still run my classes online; yes it was different, but I did it."
Ms Clarke said she saw the pandemic as more reason for people to get off their couches and be involved and active.
That's a philosophy she has fully embraced, even participating in a Guinness World Record-breaking event in May to show her students that giving up during COVID shouldn't be an option.
"I still meet remotely with my supervisors and colleagues at NYU and in May we decided to do a 24-hour burpees (strength and cardio exercises) challenge," she said.
"We did it just to show our clients that anything is possible, whether we are in lockdown or not."
Ms Clarke and five of her colleagues used technology to get "together" and break the Guinness World Records title for the most chest to ground push-up burpees in 24 hours.
While the minimum number of burpees required to break the record was 6000, the team performed 12,502 burpees in the allocated time.
"The pandemic closed everything in Abu Dhabi for months and it was a pretty bad time for everyone, so we wanted to show that people could still be physically active and set and achieve goals," she said.
"It was all part of promoting fitness and health, and participation.
"I think since the pandemic the philosophy of performance has changed to happiness and wellbeing, because now more than ever it is so important."
It is not the first time Ms Clarke has achieved a record-breaking goal, having run the London Marathon in 2014 carrying a 20 kilogram backpack to raise money for children in need.

"My message is we can do anything – there is no excuse," she said.