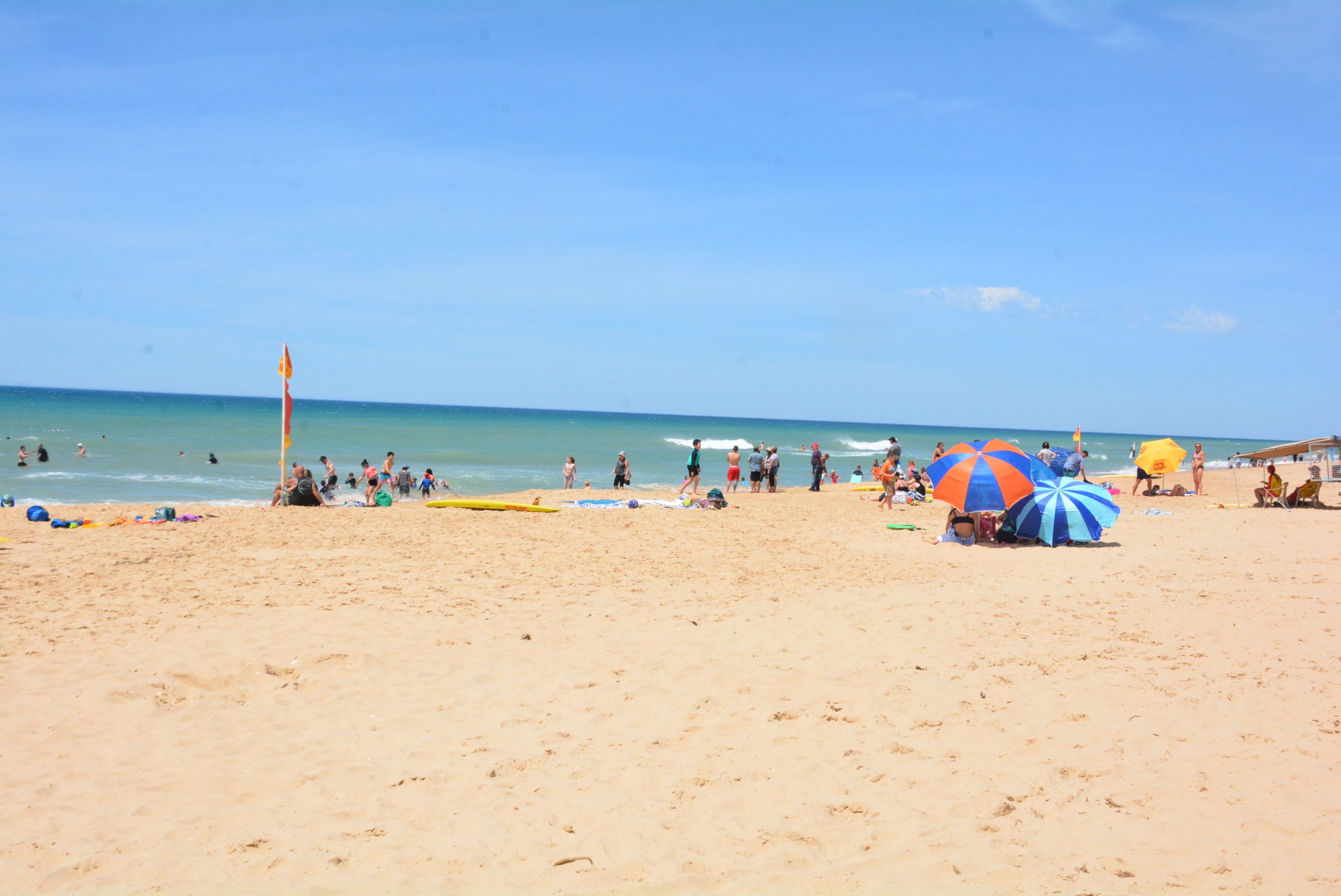 Peter Hill
LOCAL caravan parks and campgrounds are fielding plenty of enquiries and experiencing strong bookings, particularly with Melburnians who are keen to head to Gippsland for long-anticipated holidays.
Seaspray Caravan Park's Kim Courtney is enthusiastically welcoming the return of travellers and campers.
"It's been really good – we've lots of travellers and lots of phone traffic," she said.
"People are loving coming home to Gippsland, and who could blame them?
"It's beautiful here."
The Seaspray park is already completely booked out during the Christmas week.

The park has 240 sites, and will be at capacity with holiday makers for that week.
"We are fully booked from December 24 until January 4 – there's no room at the inn," Ms Courtney said.
"However there is always pre and post Christmas, so people can still come and support Gippsland."
Ms Courtney said Seaspray was looking a picture at the moment with the Merriman Creek having broken through into Bass Strait and filled its backwaters.
"The creek is so clean," she said.
"We have had so much water it has been flushed out and the ocean is so clean.
"You can take your kayak in the creek.

"We might try to get the dragon boat there for a come and try day," she said.
Owner of Loch Sport Caravan and Holiday Park, Ray Johnson, is relieved travellers can once again return.
"Seven months the gates have been shut, with bush fires, then the first lock down and the second lockdown but we are very busy at the moment," he said.
Referring to the Visit Victoria campaign, he expressed disappointment that once again Loch Sport had missed out on being one of the promoted areas.
"But that doesn't matter – the people who come here know what's here and we will be busy until the end of January.
"Christmas is booked out and things are finally looking up," he said.
"Everything in the park is up and running and we are looking forward to being busy again."
At Woodside Beach Caravan Park, Anna Webber is welcoming back visitors.
She has already had good weekend bookings since restrictions eased.
"We are back in business, which is very good. "It will help to make up for the losses of the past months."
"Christmas is already booked out.

"As soon as the Minister announced the Melbourne restrictions would be lifted we got phone calls … right away," she said.
It is not only the seaside parks which are experiencing good bookings.
Lake Glenmaggie Caravan Park is also booked out for Christmas.
However operator Glen Cole explained there was not yet clarity on how many campers they would be able to accommodate given the current restrictions on the numbers who could use the park's facilities.

"There will still be a decision on numbers governed by the COVID restrictions on numbers in toilet blocks and showers," he said.
"That will determine how many campers we can have and the spacing restrictions between sites."
"We have a lot of annuals who have vans and cabins.
"We have been very busy with that, with many looking forward to getting out of Melbourne," he said.
For decades campers have enjoyed beach side camping along the 90 Mile Beach between The Honeysuckles and Golden Beach and at Paradise Beach, administered by Parks Victoria.
Bookings for those sites must be done online.
Wellington Shire Council also provides free camping for RV travellers, with free RV parking with a 48 hours limit at Port Albert, Rosedale, Yarram, Maffra and Heyfield, and dump spots across the shire.
However, in the south of the shire, the once popular Seabank Caravan Park at the Old Port near Port Albert, will not be taking visitors any more.
The lease on the park is not being renewed because of the failure of the park operators to ensure the facility meets current fire prevention and safety, sanitation and health requirements.
Council has been working with the various park operators for the past six years to help them to gain compliance.
Council general manager for development Brent McAlister said in a written statement registration for Seabank Caravan Park would expire on December 31, 2020.
In order to be renewed for the next three years the park must comply with all health and safety requirements necessary.
A building notice was issued on September 11, giving the park owners 30 days to meet significant health and safety requirements in order to continue operating.
In particular, fire on-site safety requirement must be put in place and on-site wastewater needs to be significantly upgraded.
That deadline was not met, so the lease will not be renewed, the statement read.
Gippsland and the High Country are the focal points of Visit Victoria's new 'Stay Close, Go Further' campaign, running concurrently with Destination Gippsland's 'Little Wonders' campaign.