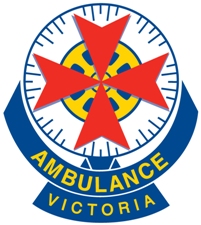 Liam Durkin
AMBULANCE Victoria has asked the Victorian Equal Opportunity and Human Rights Commission to launch an independent review into bullying and harassment alleged to be running rife in branches across the state, including in parts of south Gippsland.
The Victorian Ambulance Union and Ambulance Employees Australia Victoria have also ensured Ambulance Victoria includes bullying in the commission's review's terms of reference.
The union says bullying and misogyny inside Ambulance Victoria must be stopped, after being prompted by allegations of workplace discrimination and harassment within its ranks.
The Ambulance Employees Australia Victoria says it has received a significant number of bullying complaints from members in the south Gippsland region.
Ambulance Employees Australia Victoria secretary Brett Adie said the review was "long overdue".

"AEAV has received a number of complaints from our members in recent months involving discrimination and sexual harassment that have been routinely swept under the carpet by local management," he said.
"We're concerned that the culture within Ambulance Victoria, and management practices, creates an environment where blatant discrimination against paramedics by managers is routine.
"Many victims did what they thought was the right thing and spoke out.
"They told Ambulance Victoria, they sought support, and yet some are still being traumatised today.
"The Gippsland region has been on our radar for months, with a number of paramedics from the region coming forward before the review was announced.
"Some of the perpetrators are well known within the organisation and at the highest levels.
"The culture of Ambulance Victoria will not change until those that allowed this to occur are also held to account.
Mr Adie said one of the most troubling aspects was that many victims felt powerless.
"They reached out to those who were supposed to protect them, but on many occasions the perpetrators were the ones who received direct or tacit support.
"Meanwhile the victims were often moved, and their claims dismissed."
Ambulance Employees Australia Victoria is a section of the United Workers Union.
In light of the allegations, Ambulance Victoria chief executive Tony Walker gave a stern warning to employees in a recent video address.
"To every person in our services today – sexual harassment and discrimination of any kind have no place in Ambulance Victoria," he said.
"This is not what we do.
"It diminishes us in the eyes of the community and one another.
"If anyone thinks that the behaviour we've read about in the media is acceptable – then this isn't the place for you.
"I really don't care if you are a new employee or a veteran of many decades, operational or corporate – bullying, sexual harassment and discrimination are just not welcome here."
In calling for the review, Mr Walker said it was "about changing our culture to ensure it never happens again".
"We will shine a light into the rotten corners in our culture, expose the behavioural undercurrents that have led to this point, understand the deficiencies in our system that have enabled sexist, discriminatory behavior to remain hidden," he said.
"I expect it will be confronting, I expect it will be hard, and I expect we'll be distressed to discover the experiences that people have carried with them in silence for many years."
In his address, Mr Walker also quashed any rumours relating to first time parents within Ambulance Victoria.
"Let me be crystal-clear – having a family is not a disadvantage to any woman's career in our organisation," he said.
"If you have heard or been told otherwise, that is completely wrong – it is illegal and it is unethical.

"Becoming a parent will not prevent anyone's promotion."
Incidents within Ambulance Victoria have been investigated in previous years, with many employees terminated.
Mr Walker said he wanted to ensure those who wished to bring forward concerns would not be marginalised.
"I understand that speaking up is not easy," he said.
"I give you my word and my promise that we will support you.
"When you talk – we will listen and we will act.
The independent review will be conducted by commissioner Kristen Hilton.